Miami Heat Christmas Day jerseys will feature first names on back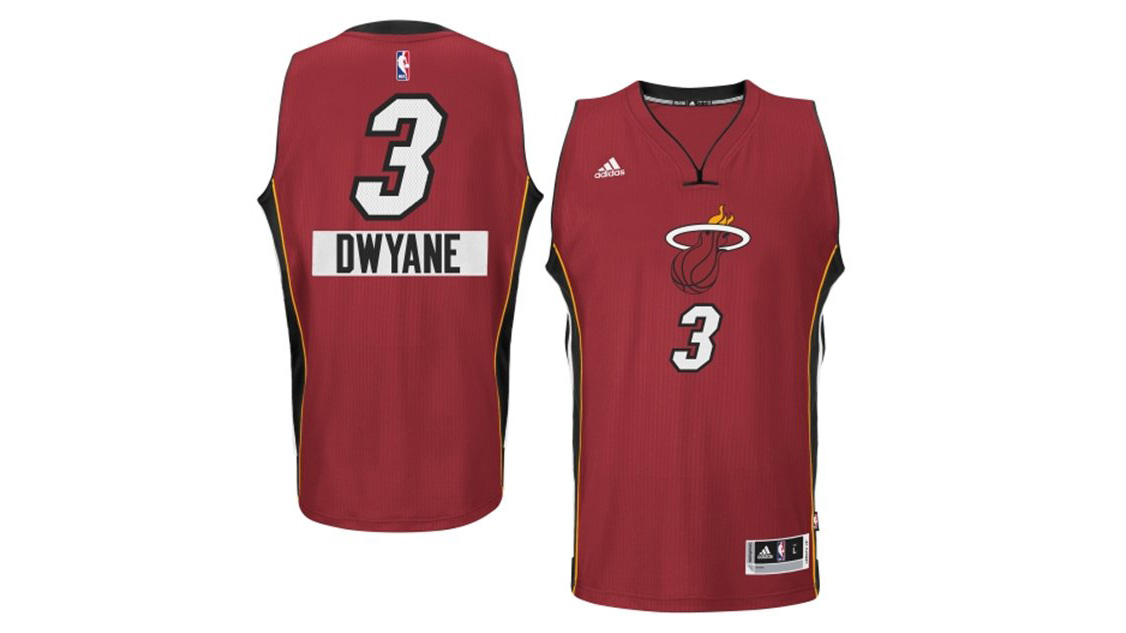 The NBA and Adidas released new limited-edition Christmas collection of official jerseys that will be worn by teams, including the Miami Heat, playing Dec. 25.
They ditched the controversial sleeve design from last season that was heavily criticized by both players and fans. The jerseys feature a minimalistic design with a bit of a retro flavor to them.
The special jerseys feature the team's logo in the center with the player's number directly below it on the front. The number is repeated in a larger font on the back with the player's first name inside a white rectangular box.
The new jerseys are immediately available on the NBA's online store. Dwyane Wade's jersey is currently the only Heat Christmas jersey available on the official site.
You can follow Surya Fernandez on Twitter @SuryaHeatNBA or email him at SuryaFoxSports@gmail.com.