Miami Marlins at Texas Rangers game preview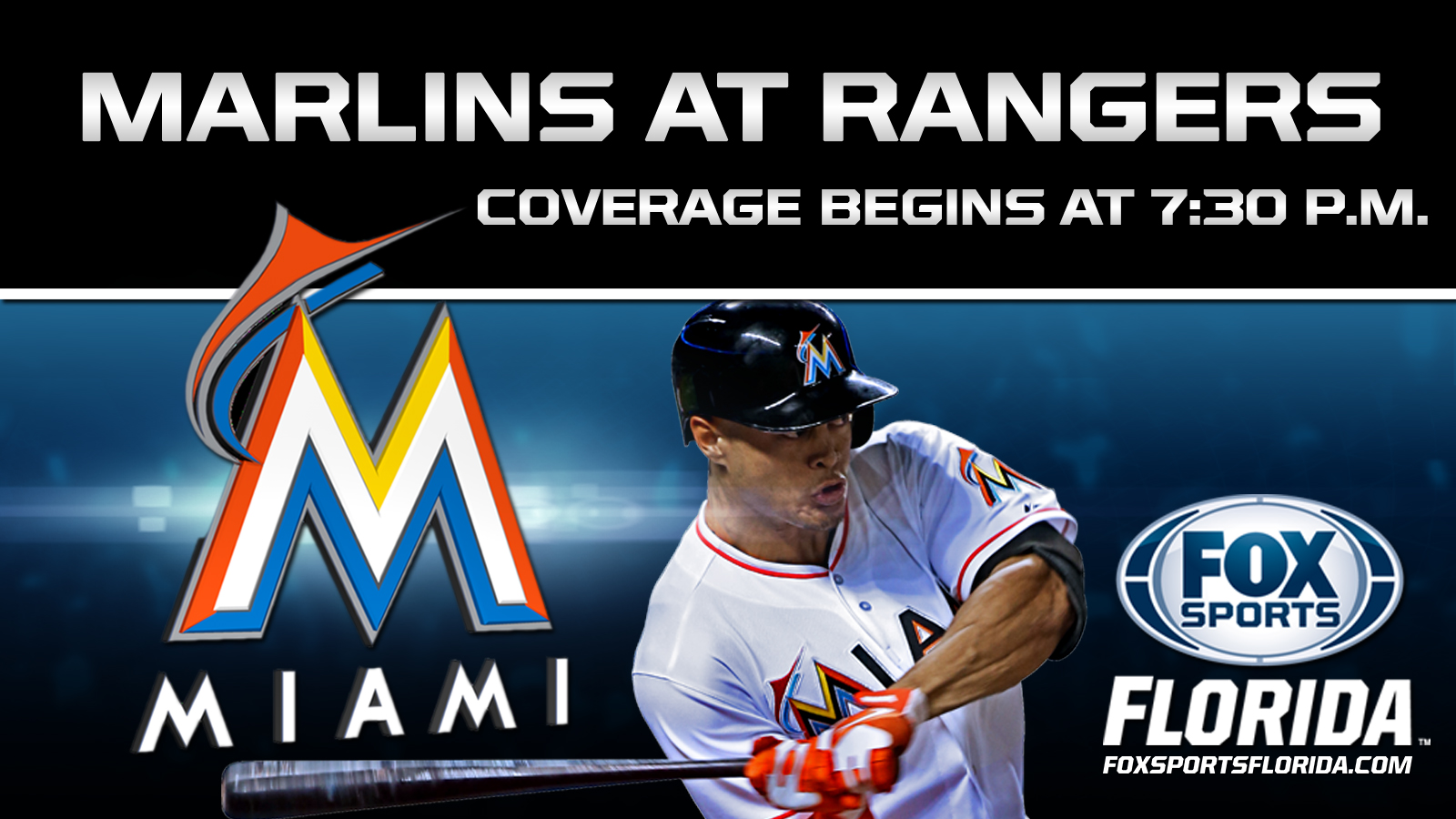 The Miami Marlins had been very good on the road lately until their most recent series.
The Texas Rangers have been awful at home for quite a while now.
The Marlins seek their ninth win in 13 road games Tuesday night as they open a two-game set against the injury-plagued Rangers, who haven't won a series at home in nearly two months.
After winning four in a row, Miami (33-30) dropped two of three at Wrigley Field this weekend and avoided the sweep with a 4-3 victory over the last-place Cubs on Sunday. A wild pitch in the eighth inning allowed Giancarlo Stanton to score the go-ahead run.
Before that trip to Chicago, the Marlins had not lost any of their previous three series on the road.
They'll try for a better performance against a Texas team that's lost 15 of 21 home games — without a series victory — since winning five straight April 15-19. The pitching staff has a 5.76 ERA during that slump in Arlington after the Rangers (31-33) were outscored 28-12 in three consecutive losses to Cleveland, including a 17-7 defeat Monday.
Colby Lewis (4-4, 5.77 ERA) has played a role in those struggles at home, where he's 0-2 with a 10.43 ERA in his last three starts. He's also 0-3 with a 12.83 ERA in his last three interleague outings.
The right-hander has given up at least five runs in three of his past four starts overall and has an 8.44 ERA in the last two. He's never faced the Marlins.
Miami's Tom Koehler (5-5, 3.33), meanwhile, is seeking a third straight road win. After throwing seven scoreless innings in a win at San Francisco on May 17, he wasn't as good Wednesday but beat Tampa Bay. The right-hander gave up three runs over five innings in a 5-4 victory but yielded a pair of homers and walked four.
Manager Mike Redmond, though, has seen plenty of improvement already this year.
"He's capable of shutting the other guys down for seven innings and give you a great chance to win. I think he's done a great job going from last year to this point," Redmond told the team's website.
Koehler will make his first appearance against the Rangers in the Marlins' first matchup with them since taking two of three in Arlington from July 1-3, 2011.
Texas lost another first baseman this week with Mitch Moreland deciding to undergo surgery on his left ankle. Prince Fielder is expected to sit out this season while recovering from last month's neck surgery.
Rookie second baseman Rougned Odor is day-to-day with a sprained right shoulder and did not play in Monday's drubbing, Texas' seventh loss in 10 games.
"He can hit, but we're going to keep him from throwing for a day or so," manager Ron Washington told the team's website Monday, even though Odor insisted, "I'm ready. There's no problem."
Texas' Alex Rios, batting .421 in his last 19 games, is hitting .400 in his last nine against the Marlins. He's 1 for 3 against Koehler.