Marlins at Phillies game preview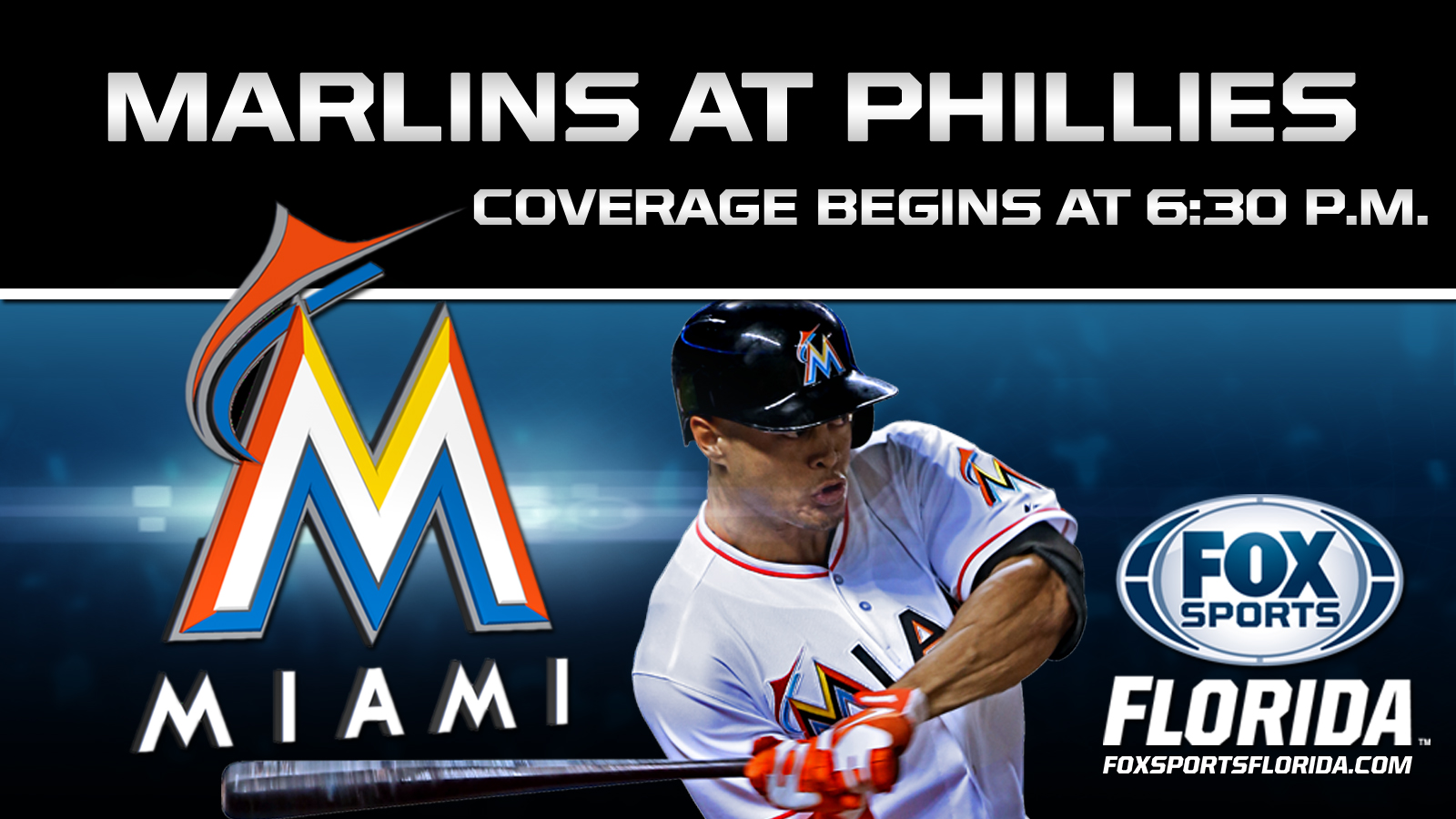 Chase Utley is on a tear, and that's been the case against the Miami Marlins recently.
Utley look to continue his torrid hitting and help the Philadelphia Phillies maintain their home dominance of the Marlins on Saturday night.
Few players have been better than Utley this season. He ranks among the league leaders with a .469 average and has at least one hit in each of his eight games. Five of the second baseman's 15 hits have gone for extra bases and he has seven RBIs.
Utley has been especially productive over the past five games, going 10 for 19 (.526) with two homers, two doubles, six RBIs and five runs.
The five-time All-Star continued that hot stretch Friday, collecting two hits with two runs and an RBI to lead Philadelphia to a series-opening 6-3 win over Miami.
He owns a .393 average with two homers and 11 RBIs over his last seven meetings with the Marlins.
Also producing for the Phillies is Marlon Byrd, who is 6 for 17 (.353) with a homer and seven RBIs in four games. He doubled for one of his two hits and drove in Utley twice in the series opener, as Philadelphia (4-6) did all of its scoring while chasing ace Jose Fernandez after four-plus innings.
"Offense was very good they stepped up to the challenge," manager Ryne Sandberg said. "We wanted to be aggressive early on in the game with strikes in the zone. You don't want to get in the hole too often with him. Guys swung the bats early and that set the tone."
The Phillies have won 11 of 14 home meetings with the Marlins (5-6), but they may need another strong offensive showing since they're expected to recall Jonathan Pettibone from Triple-A Lehigh Valley, making him their fifth starter until Cole Hamels returns from tendinitis in his left biceps.
Hamels reportedly could be back by April 22, potentially giving Pettibone two turns in the rotation.
The right-hander went 5-4 with a 4.04 ERA in 18 starts as a rookie last year before a right shoulder injury ended his season in July.
Pettibone has a 1.46 ERA while going 1-0 in two starts against Miami.
The Marlins have compiled a 6.15 ERA during a five-game skid after posting a 2.33 ERA while winning five of their firs six contests.
Nathan Eovaldi (1-1, 3.46) is scheduled to take the mound looking to avoid being victimized by another big inning. The right-hander tossed six scoreless innings before serving up a three-run homer and leaving after the seventh with a career high-tying eight strikeouts in Sunday's 4-2 loss to San Diego.
"I definitely didn't see that coming," manager Mike Redmond said. "Eovaldi pitched a great game and deserved better than that, but sometimes that's the way it goes."
Eovaldi was impressive in his most recent meeting with the Phillies on Sept. 23, allowing three hits over 7 2-3 innings of a 4-0 win. He had been 0-4 with a 5.40 ERA in his first five outings against them.
This will be the first road start of the season for Eovaldi, who went 2-2 with a 2.80 ERA in nine such outings last year.