Marlins at Nationals game preview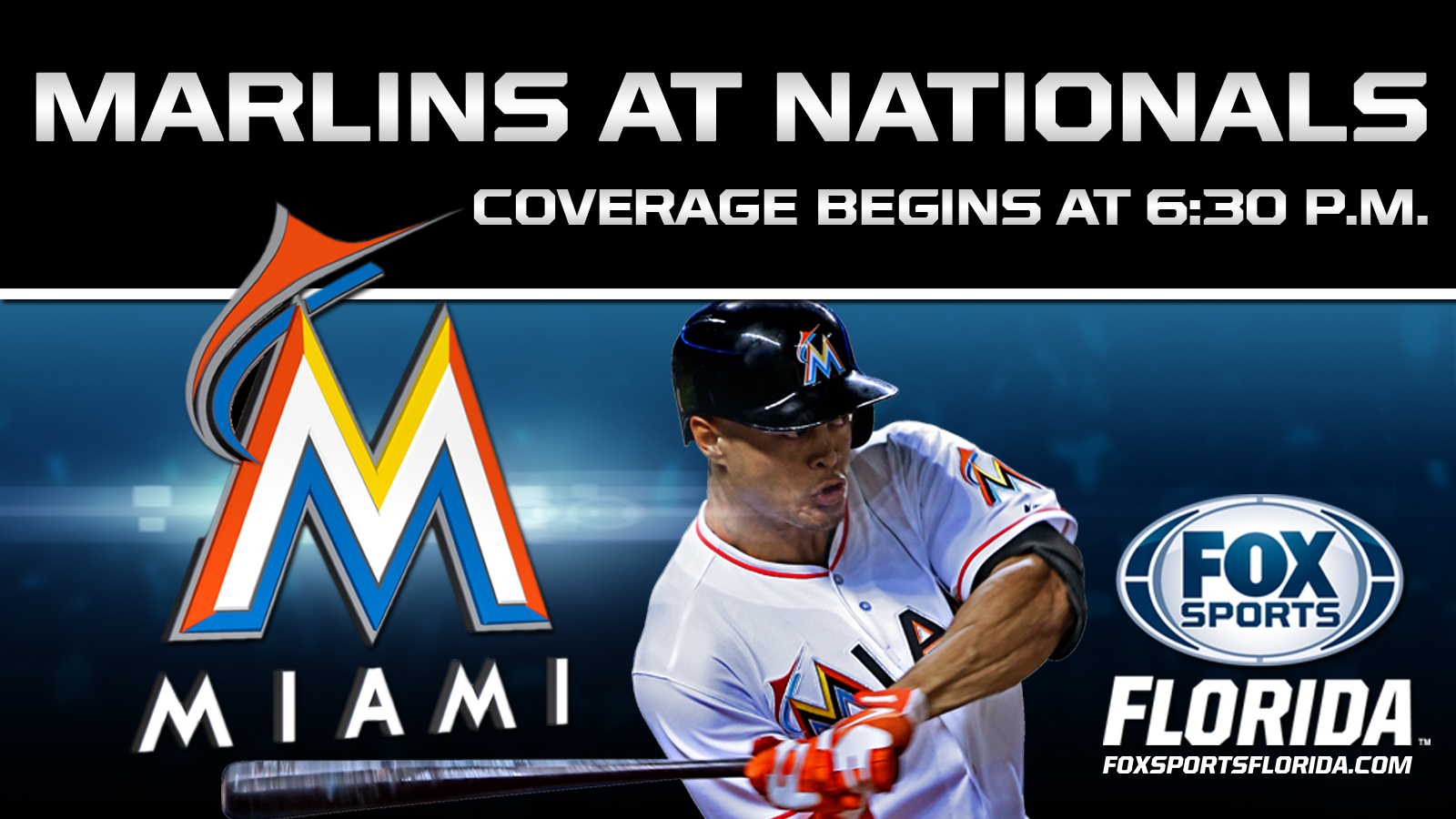 Giancarlo Stanton and the Miami Marlins entered their series with Washington off to a solid offensive start before running into some stingy Nationals pitching.
Though Tanner Roark may not have the household name of some others on the staff, he showed in his first outing he's more than deserving of a spot in the rotation.
Roark takes the mound Wednesday night as Washington seeks its 11th victory in the last 12 home meetings with Miami.
The Marlins (5-3) came into this series averaging 6.0 runs, with Stanton totaling 12 RBIs while driving in at least one in each of his first seven games.
Miami wasn't able to come close to that production in Tuesday's opener against Gio Gonzalez and four relievers, as Stanton had one of his team's four hits in a 5-0 loss. Casey McGehee went 0 for 4 for the second straight game after hitting .450 through the first six.
Anchored by a rotation featuring Gonzalez, Stephen Strasburg and Jordan Zimmermann, Washington (5-2) has a 2.25 ERA after finishing in the top six in the NL in that category in each of the last three seasons.
"These guys have some good pitchers, but we got to find a way to score some runs," Miami manager Mike Redmond said. "We had a couple opportunities. We just didn't get a big hit. But I've said that a lot over the last couple years, too."
Roark will look to shut down the Marlins in this contest after giving up two first-inning runs and striking out five over six innings of Thursday's 8-2 win over the New York Mets. He originally was scheduled to pitch the Nationals' home opener Friday, but Zimmermann came down with an illness and Roark stepped in on three hours' notice.
"I go with the flow. Whatever they tell me to do, I'm here," Roark said. "They want me to pitch whenever, I'll pitch then. This is basically up to them. I just get the ball and throw it."
The right-hander improved to 8-1 with a 1.66 ERA in six starts and five relief appearances in his short career. Roark's first career start came against Miami on Sept. 7, when he allowed four hits over six scoreless innings in a 9-2 victory.
Roark also made two relief appearances last season at home against the Marlins, who have dropped 10 of 11 at Nationals Park.
Anthony Rendon went 2 for 4 with three RBI and moved from second base to third Tuesday in place of Ryan Zimmerman, who is dealing with a sore throwing shoulder. Zimmerman said he is making adjustments to his throwing motion to help correct the issue and hopes to be at third for this contest.
Zimmerman has four homers during a six-game hitting streak against Miami, which will send Brad Hand to the mound for his first start of the season.
Jacob Turner originally was scheduled to start this contest, but he strained his shoulder during batting practice Tuesday.
"It's just something that cropped up today," Redmond said.
Hand has allowed one hit and three walks in five innings with one save over two scoreless relief appearances. He is just 1-10 with a 4.88 ERA in 15 career starts, with only three coming since he made 12 as a rookie in 2011.
The left-hander is 0-2 with a 8.74 ERA in three career starts against Washington. He's especially struggled against Zimmerman, who is 5 for 6 with four doubles off Hand.