Marlins at Mets game preview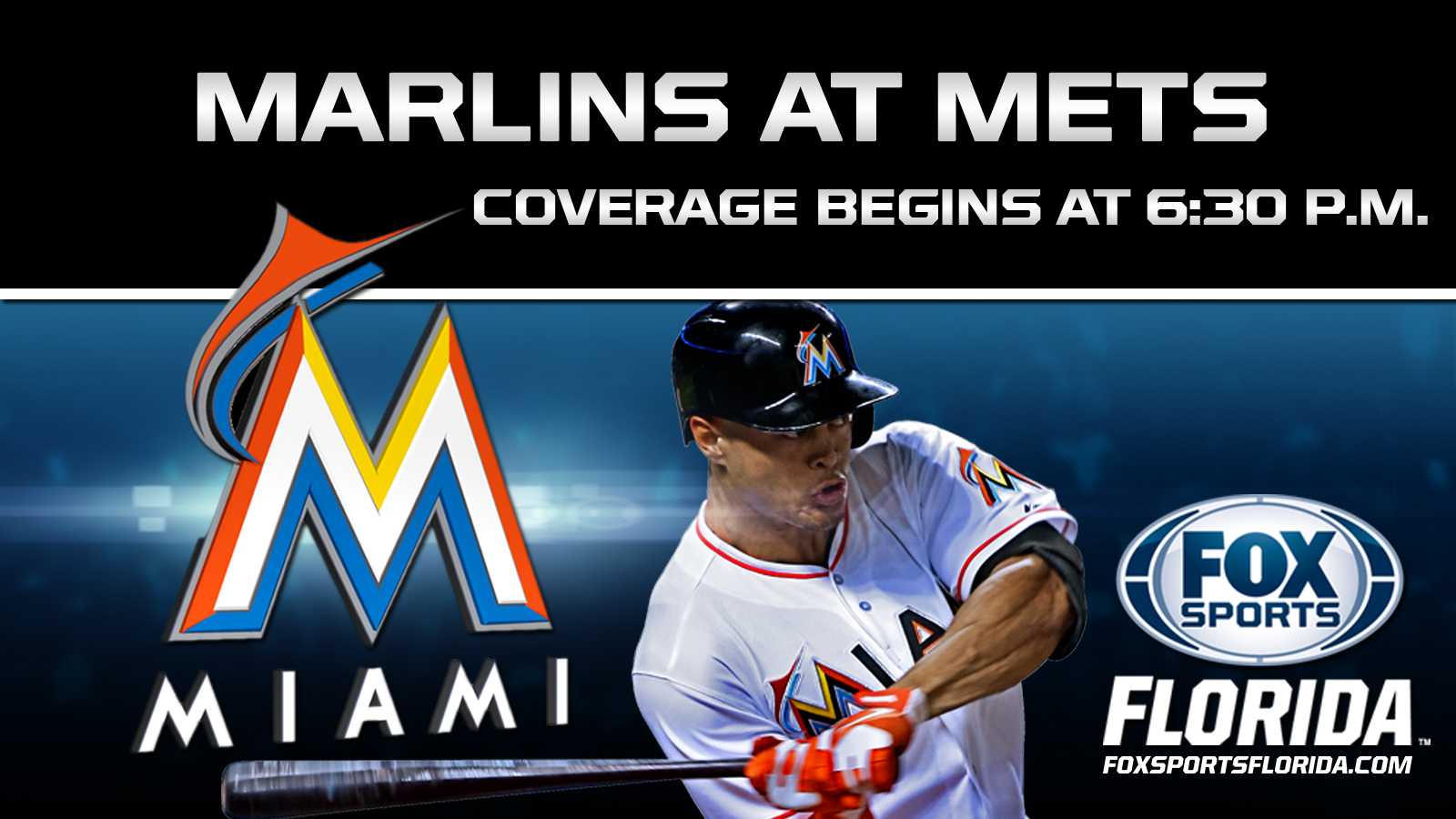 A rare hit from Curtis Granderson kept the New York Mets rolling, and Jenrry Mejia is looking to keep it that way.
While Granderson hopes his game-winning hit will help him begin to snap out of his woeful funk at the plate, Mejia looks to continue the best stretch of his career on the mound Saturday night against the Miami Marlins.
Granderson has just seven RBIs on the season, but four have given New York (13-10) leads and two have delivered victories. Granderson started the Mets' current 5-1 stretch Sunday with a sacrifice fly in the bottom of the 14th to deliver a 4-3 win over Atlanta.
He came through again Friday, connecting for a walkoff single that scored Omar Quintanilla and completed a two-run ninth-inning rally in a 4-3 win over Miami.
"Anytime you get a chance to win and jump up and down with your teammates, it's a good thing," Granderson said.
Despite a few solid late-inning at-bats, Granderson is still hitting .141 in his first 22 games with the Mets.
"I'm not there yet, but I'm getting closer," Granderson said.
Mejia (3-0, 1.99 ERA) has certainly found a rhythm on the mound, as he owns the lowest ERA of any member of the rotation. The right-hander has tossed a career-best 13 2-3 consecutive scoreless innings.
He allowed four hits in 6 2-3 innings while collecting seven strikeouts in Monday's 2-0 win over St. Louis.
"He came to spring training bound and determined to be the fifth starter," manager Terry Collins told the team's official website. "There was a lot of talk this winter as to who it was going to be, and Jenrry put his mind to it. He got himself in great shape."
Mejia is 0-1 with a 4.22 ERA in six meetings with the Marlins (10-13), and he lost his only start against them 3-2 on July 31, giving up three runs in six innings.
The Marlins are hitting .179 with four runs during that slide in New York, and the offense isn't looking much better with a .193 average and 10 runs while dropping three of five.
Two of Garrett Jones' four hits over the past four games have been homers, but they've been solo shots in losing efforts. That includes one while going 2 for 4 in the opener of this series, improving to 10 for 25 with three homers and eight RBIs in seven games at Citi Field. However, he's 0 for 3 versus Mejia.
The Marlins will give Kevin Slowey (0-0, 4.15) a second turn in the rotation in place of the injured Jacob Turner (strained right shoulder).
Slowey, who made his first four appearances out of the bullpen, allowed two runs and three hits in five innings in a 3-2 win over Seattle on Sunday.
The right-hander tossed seven scoreless innings of relief while striking out eight in a 2-1, 20-inning win at New York on June 8.
Slowey, though, hasn't fared well versus Granderson, who is 6 for 16 with three doubles and a homer in their matchups.