Marlins at Giants game preview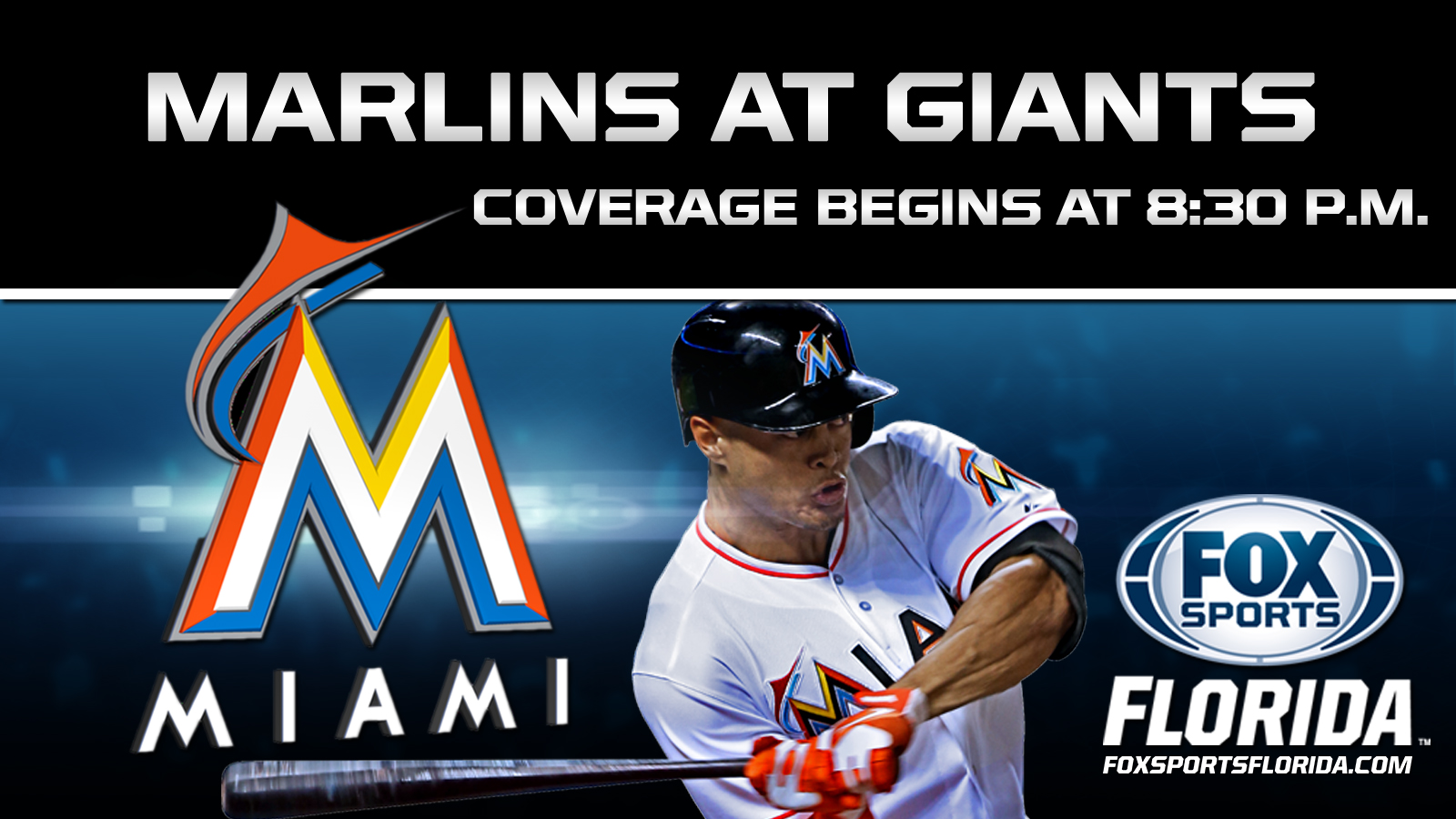 The Miami Marlins may finally be starting to find a rhythm on the road, particularly at the plate.
Winning back-to-back games on the road for the first time this year would certainly help.
Garrett Jones and Derek Dietrich will try to continue providing some unexpected offensive production for the Marlins as they go for another victory against the San Francisco Giants on Saturday night.
Miami (22-21) owns the worst road record in baseball at 5-16, batting .229 while averaging 3.5 runs. The Marlins are showing signs of turning things around after winning two of three with a .322 average, seven homers and 24 runs.
Jones has put together his own strong stretch on the road, going 8 for 19 with three doubles, one homer, three RBI and six runs over the past five games. The first baseman was 2 for 27 over the previous eight games, while Dietrich wasn't much better with a .161 average in 12 games.
Like Jones, Dietrich is hitting the ball hard lately with homers in his last two games while going 5 for 15 in his last five.
They combined for five hits, three RBI and three runs Friday before Casey McGehee's single in the ninth put the Marlins ahead for good in a 7-5 victory at San Francisco (27-16).
"I think we're still trying to figure it out," manager Mike Redmond said. "If I had an answer to why we're so much better at home to on the road, we'd fix it, right? But these guys keep battling. They keep fighting. We don't quit. We keep grinding. We might make a few mistakes, but we keep going."
Miami, though, has won 12 of 16 visits to San Francisco.
Tom Koehler (3-3, 2.57) will start in an attempt to bounce back from the shortest outing of his career. The right-hander was pulled with two outs in the fourth after throwing 103 pitches and surrendering four runs, with three coming on a homer in Monday's 6-5 defeat to the Los Angeles Dodgers.
He yielded five hits in 15 consecutive scoreless innings over his previous two starts.
"I really struggled with my command and my breaking pitches," Koehler told the team's official website. "I threw some good fastballs, but when you're not throwing any breaking pitches for strikes, they're able to eliminate it and sit on the fastball."
Koehler is 1-0 with a 3.00 ERA in two lifetime starts versus the Giants. He allowed one run in seven innings of a 2-1 victory at San Francisco on June 20.
The Giants, who took the opener of this four-game set 6-4 on Thursday, will send Tim Lincecum (3-2, 4.78) to the mound in the hopes he can build on his best start of the season.
The right-hander had a season-high 11 strikeouts while allowing one run and two hits in 7 2/3 innings of Monday's 4-2 win over Atlanta. It was also his longest outing of the year after he was pulled prior to the sixth inning in four of his previous seven games.
"When it started working, that slider, early in the game, I just sort of leaned on it," Lincecum told the team's official website.
Lincecum didn't get a decision in a 6-3 loss in his only home meeting with the Marlins on June 21, allowing three runs and four hits while fanning eight batters in seven innings. He's struck out 40 over 34 innings in five lifetime starts, limiting them to a .169 average.
He's held Jones to one hit in seven at-bats, while fanning him four times over the past two years.