Mariners at Marlins game preview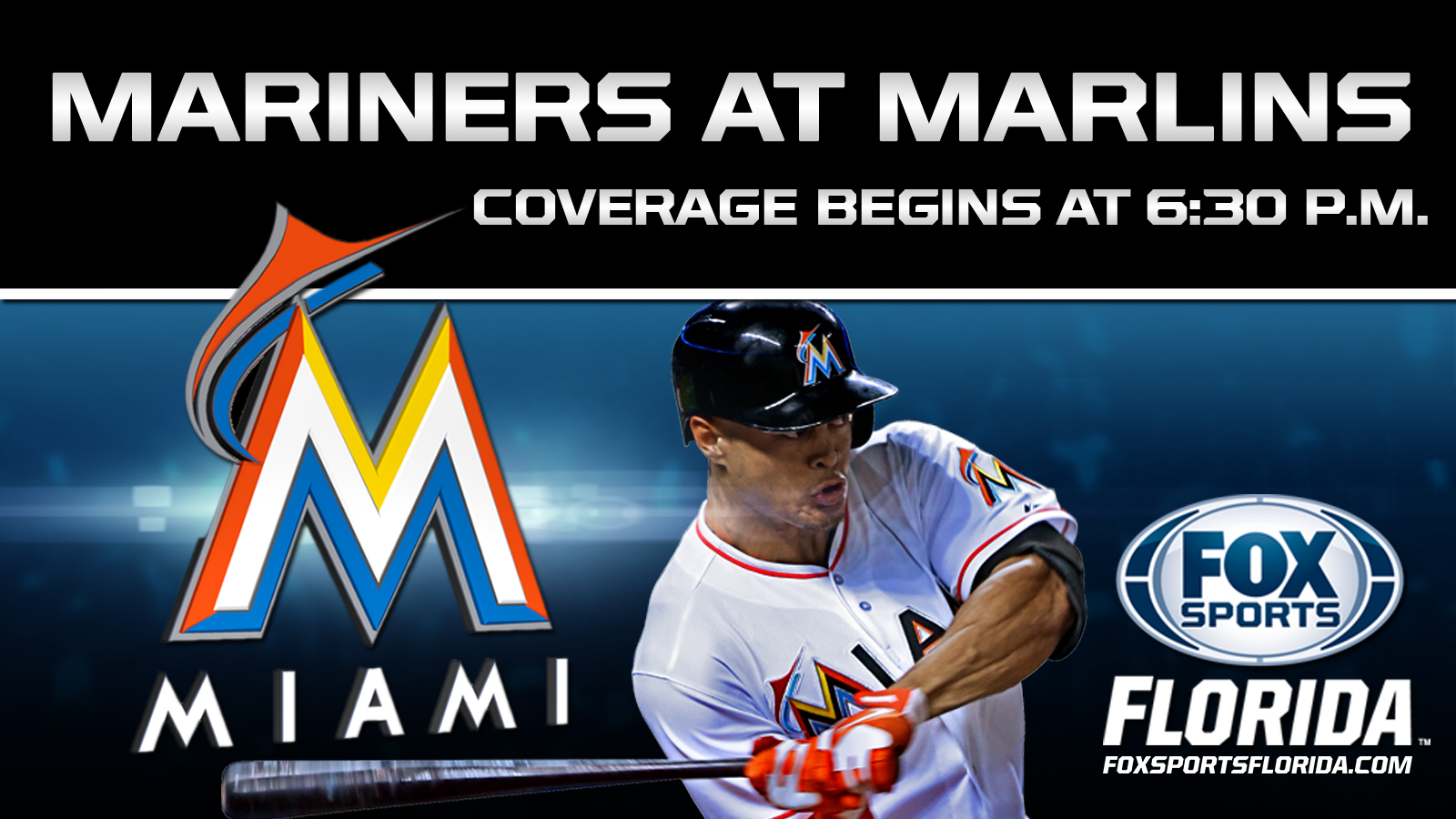 Roenis Elias has probably thrown well enough to win each of the first three starts of his major league career, proving he certainly belongs in the Seattle Mariners' starting rotation.
The 25-year-old will try to give the Mariners a much-needed strong outing and continue his impressive start Saturday not far from his Cuban home against the Miami Marlins.
"I came here to make it to the big leagues," Elias told the team's official website. "I knew I could pitch in the big leagues."
Elias (1-1, 2.16 ERA) has limited opponents to a .196 batting average in 16 2/3 innings. The left-hander earned his first career win Monday, yielding a run on five hits in 6 2-3 innings of a 7-1 win in Texas, and his manager hasn't been surprised by his ability to take on big-name hitters.
"He came off of a boat," Lloyd McClendon said. "I don't think facing Prince Fielder is really going to scare him that much. He was fighting for his life trying to make it to this country. He's shown a lot of poise."
Elias will need it against Giancarlo Stanton, who proved to be the difference in Friday's series opener as he continued his torrid start. Miami's slugger reached in all five plate appearances, capping a 3 for 3 night with a walkoff grand slam to give the Marlins (7-10) an 8-4 win.
Stanton boosted his average to .329 with six homers and an MLB-best 26 RBI.
"We tried to stay away from him all night, because he is the one guy in that lineup that can really hurt you," said McClendon, whose club has lost four straight to fall to 7-9. "We had no choice there."
Left fielder Christian Yelich, meanwhile, went 3 for 5 at the top of the lineup to extend his hitting streak to 12 games.
"Baseball is funny like that," Yelich told the team's official website. "You've got cold streaks, hot streaks. I'm sure I'll be cold again, and you guys will be asking me, 'Why do you (stink)?'"
Miami will turn to Henderson Alvarez, who has been hit quite a bit harder than Elias so far. Alvarez (0-2, 4.30) has allowed opponents to reach base at a .444 clip through three starts, including a 12-hit, three-walk effort in six innings of Sunday's 4-3 loss at Philadelphia.
The 24-year-old was 2-0 with a 4.00 ERA in three starts against Seattle during his time with Toronto.
The right-hander can't be thrilled with facing Robinson Cano again. The Seattle second baseman is 6 for 11 with two home runs and three doubles against Alvarez.
Miami, which has all seven of its wins at home, has followed up eight straight losses with victories in two of three. Its rotation has allowed one earned run in the last three games while Seattle's has given up nine over just five innings in its last two contests.
Mariners right fielder Corey Hart is 6 for his last 12 after batting .167 through his first nine games.