Los Angeles Angels at Tampa Bay Rays game preview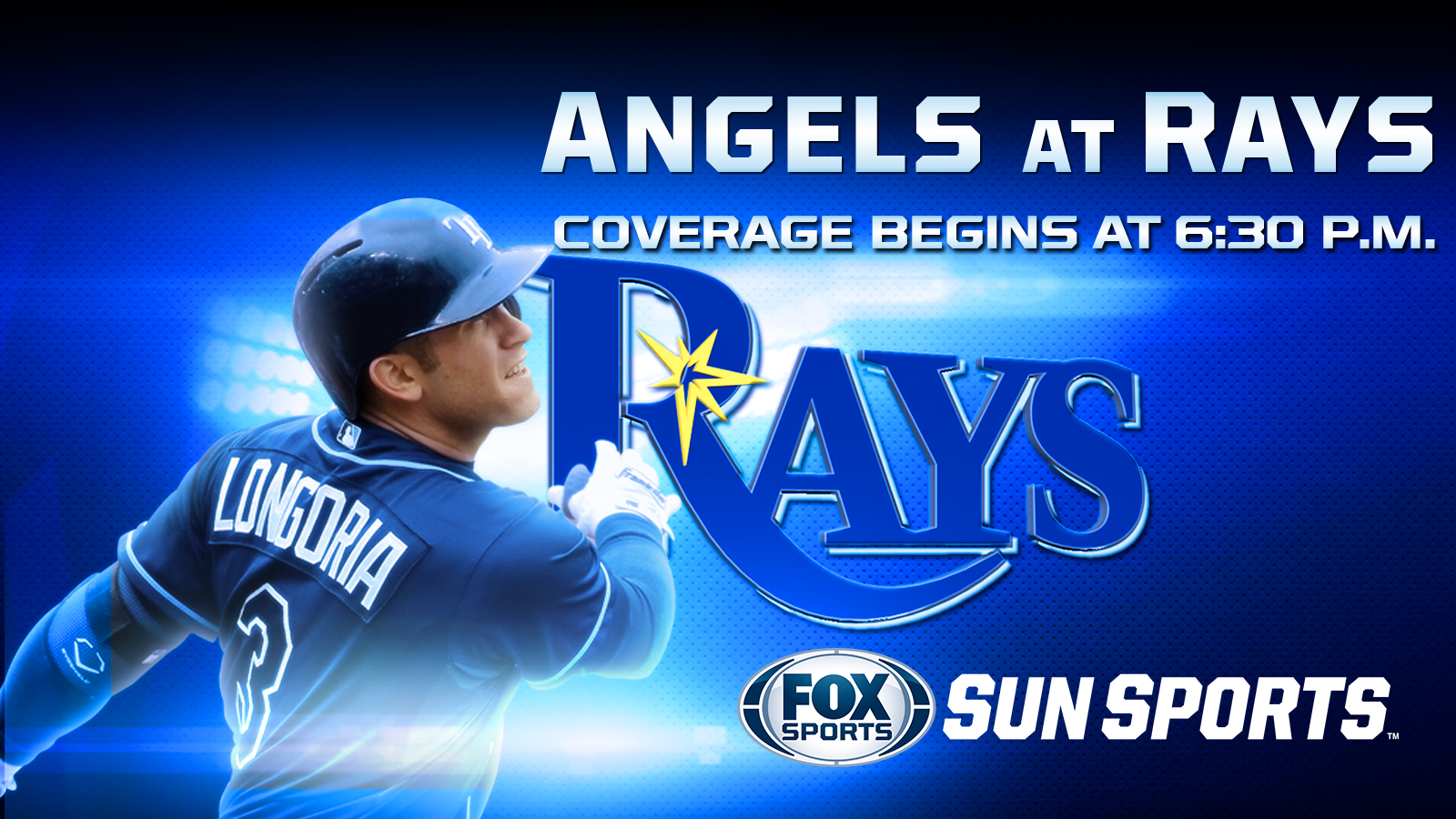 With David Price gone, the Tampa Bay Rays will need the rest of their starting rotation to step up if their recent rejuvenation is to continue.
Jeremy Hellickson will try to become a bigger part of it in his third start of the season Friday night when the Rays open a three-game home set with the Los Angeles Angels.
Tampa Bay (53-55), which enters August 7 1/2 games back in the AL East and six back in the wild card race, sent Price to Detroit in a three-team deal Thursday, making Hellickson's role much more prominent as he continues his return from elbow surgery.
He and the rest of the club will be out to show they're capable of continuing to climb toward .500 without Price, whom Hellickson had high praise for just before the deal.
"We need David," Hellickson told MLB's official website on Wednesday. "We're not going to get where we want to be without him. We need him, and I hope to see him Friday."
Hellickson (0-0, 1.00 ERA) allowed five hits in 4 2-3 innings of Saturday's 3-0 win over Boston but is still seeking his first victory since he didn't make it through five innings in a second straight start. He had been following Price in the rotation with the benefit of an often-rested bullpen to fall back on, but that luxury is now gone.
"I wish I could have went longer than one more out than I did last time, but when David throws eight innings every single game, that bullpen's ready to go," Hellickson said. "I've got to get ahead of guys a lot better. I fell behind too much, threw way too many pitches those first two innings. I made a big pitch when I needed to, that was a positive."
The right-hander is 3-1 with a 1.57 ERA in four career starts against the Angels. Josh Hamilton is 2 for 7 with a home run against him, while Albert Pujols is 0 for 5 with three strikeouts.
Tampa Bay's 5-0 loss Wednesday to Milwaukee was just its second in 13 games, a stretch in which the Rays won five straight series. In that time, the pitching staff has a 1.62 ERA and .196 opponent average, including a 0.93 mark and .141 average from the bullpen.
The Angels (64-43), though, might be confident Matt Shoemaker (8-3, 4.13) can hang with those numbers. Shoemaker is coming off arguably his best start in the big leagues, tossing seven innings while surrendering three hits and earning the decision in Saturday's 4-0 win over Detroit.
"It's definitely a confidence builder. It's a blessing and a lot of fun," he said.
Of more relevance to the Rays might be Shoemaker beating Price on May 18 after limiting Tampa Bay to a run and two hits in six innings of a 6-2 win. The Angels took three of four in the May 15-18 series.
More recently, Los Angeles salvaged one of three in Baltimore with Thursday's 1-0 victory in 13 innings as it elected not to make a splash on a busy deadline day. The Angels are now two games behind Oakland for the AL West lead.
Offense has been a bit of an issue for the Angels with 29 runs scored over a 5-5 stretch. Though that didn't necessarily improve against the Orioles, David Freese at least broke a 3-for-29 slump with a 4-for-5 night while Mike Trout went 2 for 5 in response to a 2-for-19 dip.
The Rays' James Loney has reached base in 19 straight games, while Evan Longoria is 3 for 23 over seven games.