Lightning re-sign defenseman Andrej Sustr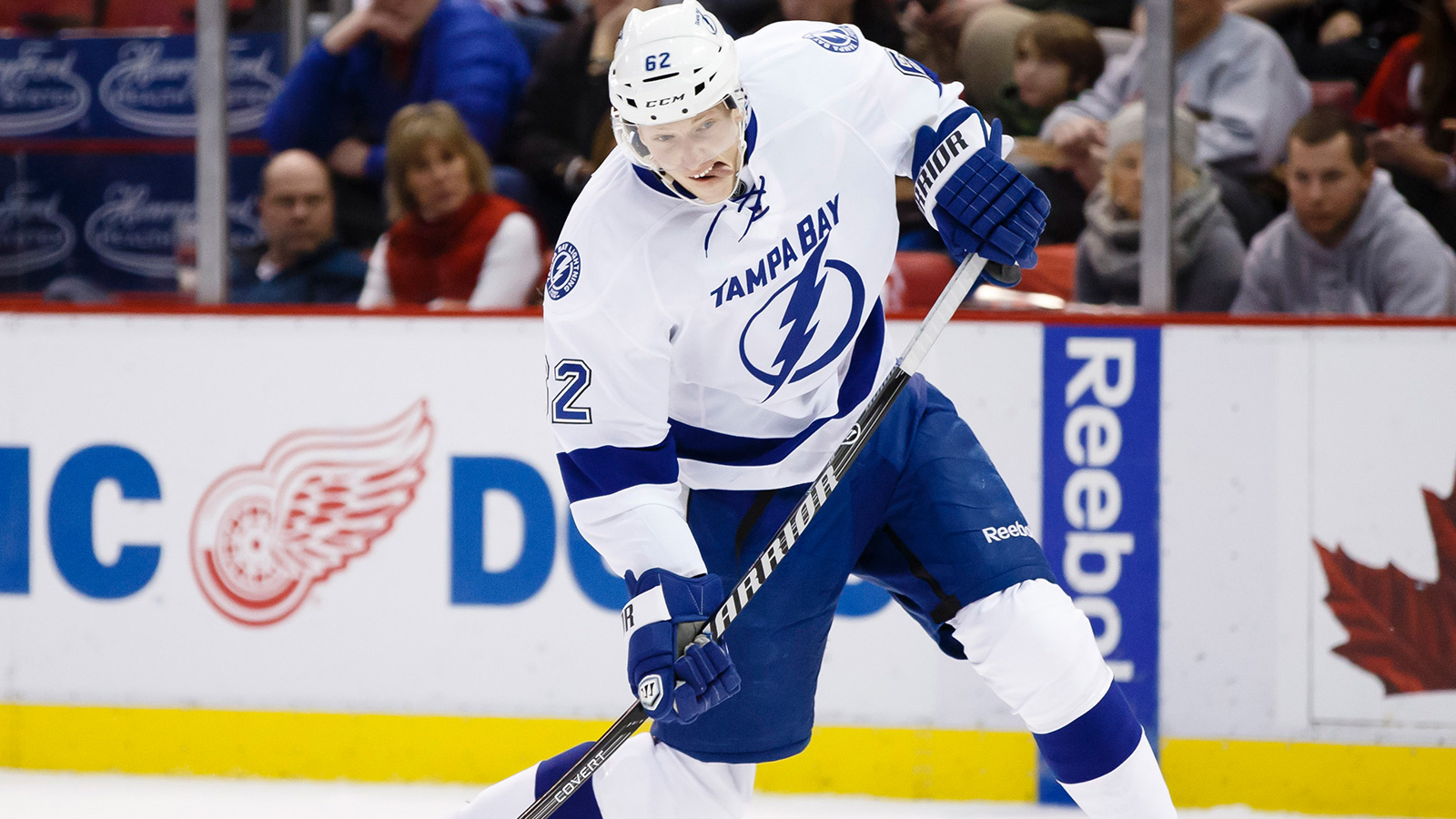 The Tampa Bay Lightning have re-signed defenseman Andrej Sustr to a one-year, one-way contract, the team announced today.
Sustr, 23, skated in 43 games last season with the Lightning, earning one goal, seven assists and 16 PIM while averaging 15:48 of ice time. His first career NHL goal came against goaltender Kari Lehtonen and the Dallas Stars on April 5 at the Tampa Bay Times Forum.
A native of Plzen, Czech Republic, Sustr made his Stanley Cup Playoffs debut against the Montreal Canadiens in 2014, skating in three games. In addition to his time with the Lightning, Sustr has also competed in 20 games with the Syracuse Crunch of the American Hockey League, recording three goals and four assists.
Signed by the Lightning as an undrafted free agent out of the Univeristy of Nebraska-Omaha, Sustr has competed in 45 career NHL games, all with the Lightning over the past two seasons, recording a goal and eight points. In 81 career games over three seasons at the University of Nebraska-Omaha, he scored 15 goals and 51 points.
Towering over opponents with his 6-foot-8, 225-pound frame, Sustr is the largest player on Tampa Bay's roster – the next being defenseman Victor hedman who stands 6-foot-6.
With the signing of Sustr, the Lightning continue to improve upon their once porous blueline. In additon the Sustr, the team recently signed free agent defenseman Anton Stralman to a five-year, $22.5 million contract and traded a second-round pick to Vancouver for defenseman Jason Garrison who is only a few years removed from a 16-goal season with the Florida Panthers.
You can follow Jameson Olive on Twitter @JamesonCoop or email him at JamesonOlive@gmail.com.