Lightning at Capitals game preview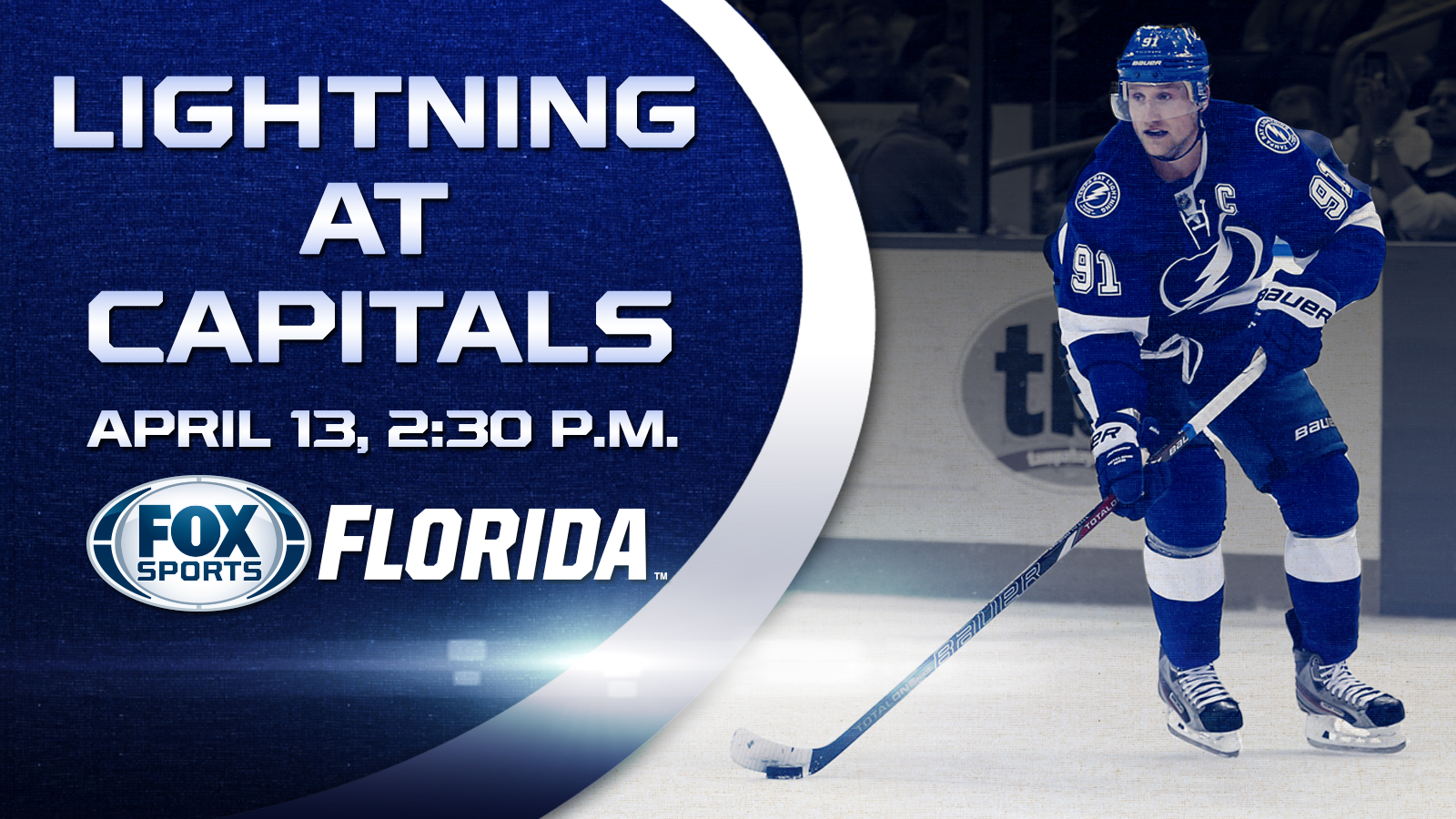 The Tampa Bay Lightning's final tune-up for Montreal in the first round of the playoffs comes in the form of the Washington Capitals, a team that's provided plenty of a challenge for them in recent seasons.
Both teams will try to end the regular season with winning streaks Sunday in Washington with the Capitals going for a sixth consecutive win over the Lightning as well as a season-best fifth straight overall. If that happens, the Lightning will stay on the road to begin the postseason.
With Montreal's win over the New York Rangers on Saturday, the Lightning (45-27-9) learned they'll need to beat the Capitals to finish second in the Atlantic Division and earn home-ice advantage.
"We'd love to have home-ice," Eric Brewer said. "Clearly it's something that you never want to use, but you'd love to have. The other thing is, you just want to play well going into the playoffs."
Tampa Bay extended its winning streak to three games with Friday's 3-2 home win over Columbus behind two goals from Brewer to complete a 4-2-0 homestand. Lightning forward Ondrej Palat also scored and has eight points on a six-game streak.
In goal, Tampa Bay debuted Kristers Gudlevskis, who could join Anders Lindback on the playoff roster if starter Ben Bishop's upper-body injury keeps him out.
Gudlevskis didn't disappoint, stopping 36 shots to preserve the win.
"I was a little bit nervous," Gudlevskis told the team's official website. "But I was really excited. I made the first save; got some confidence and then I just enjoyed the game."
Most teams would be thrilled with an opportunity to complete the regular season with a shot at a season-best winning streak. For the Capitals (38-30-13), the chance to win five straight is coming too late.
"We want to finish off good," Nicklas Backstrom said. "The last few games we've been playing all right, even if the games are a little more like a scrimmage."
After being eliminated from playoff contention as they sat idle Wednesday, the Capitals got their latest win by a 4-0 score Friday at home against Chicago.
Jay Beagle scored twice and Backstrom and Alex Ovechkin had a goal and an assist each, but the demeanor was that of a defeated team.
"It's pretty hard to be mentally ready for that kind of game. … But soon it's going to be, like, five months, play golf and do some stuff," Ovechkin said. "You're probably going to miss hockey, so that's why you give everything and enjoy your moment."
About the only competition remaining is between Backstrom and Ovechkin for the team scoring lead. Each enters the finale with 79 points. Ovechkin has led the Capitals in points in every season of his nine-year career.
Jaroslav Halak made 34 saves against the Blackhawks to earn his fifth shutout of the season to snap a five-game winless streak. He's been sharing time with Braden Holtby, who has won his last three starts with a 1.95 GAA and .943 save percentage.
Holtby is 3-1-0 against the Lighting despite a 4.27 GAA in five career games against them.
Capitals forward Eric Fehr has five goals and an assist in his last five games against Tampa Bay.
Palat has two goals and two assists in two games against Washington.
Tampa Bay will be without Ryan Malone after the forward was charged Saturday with DUI and possession of cocaine after a traffic stop. His status for the playoffs is unknown.