Indians at Rays game preview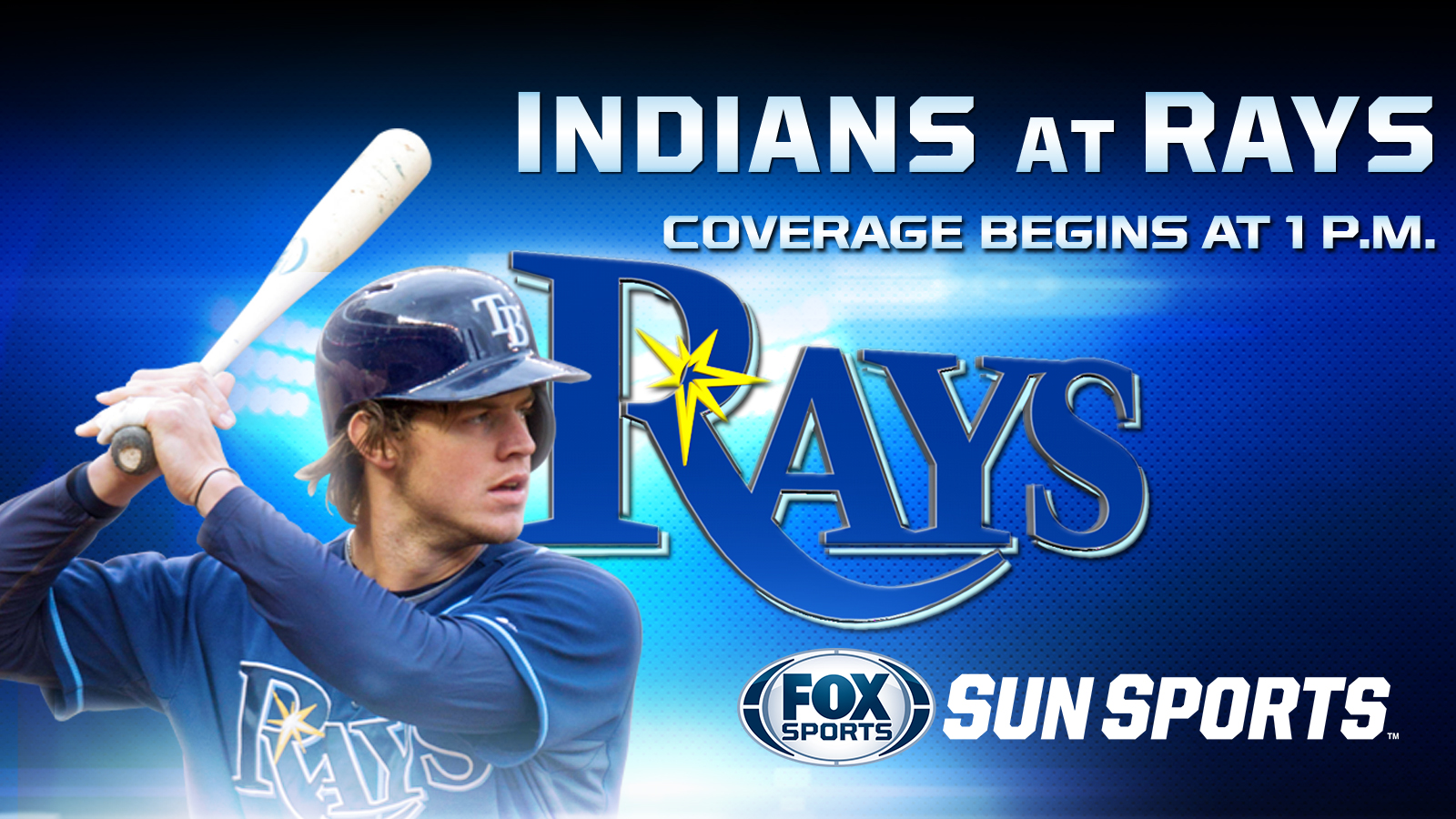 The bats in Tampa Bay's lineup finally awoke, putting an end to the team's longest home losing streak in nearly nine years.
The Rays are hopeful their offense can build on that showing as they close out a three-game series with the Cleveland Indians on Sunday.
During Tampa Bay's six-game home skid — the team's longest since dropping six straight between June 17-26, 2005 — its offense scored 21 runs while leaving 55 runners on base.
In Saturday's 7-1 victory over the Indians, the Rays (16-21) had 10 hits and went 4 for 6 with runners in scoring position to win for the first time in five games.
"(On Saturday) we came out ready to swing and it led to good things," said left fielder Matt Joyce, who had two RBI. "We have some great players here. Obviously, this year hasn't gone the way we wanted so far and it was a rough week for us, but we've still got a little ways to go."
The decision to put David DeJesus in the leadoff spot has helped spark the Tampa Bay lineup. In the last two games, DeJesus is 5 for 10 with three RBI, setting the tone for the rest of the hitters.
"(David's) swinging the bat well," manager Joe Maddon said. "He's seeing the ball very good. He's doing a really nice job."
After having their four-game winning streak snapped Saturday, the Indians (17-20) turn to Josh Tomlin (1-0, 1.35 ERA), who is coming off an encouraging season debut.
The right-hander pitched only two innings in 2013 and missed the first month of this season because of elbow injuries, but was solid against Minnesota on Tuesday, allowing a run and four hits in 6 2/3 innings of a 4-2 win. It was his first start since July 27, 2012, and first win since July 5, 2012, when he defeated Tampa Bay.
"It feels good," Tomlin told the team's official website. "Any time you get the call to come up here, you want to do everything you can to help this team win. I definitely had some anxiety going before the game, but good anxiety. The same anxiety I've gotten in years past. To come out there and pitch well, pitch (deep) into the game, it was pretty special for me."
The Rays give the ball to Chris Archer (2-1, 4.91), who is coming off another shaky start.
The right-hander gave up three runs and seven hits in five innings without a decision in Tuesday's 5-3 loss to Tampa Bay. He has a 6.89 ERA and .366 opponents' on-base percentage in his last three outings.
"Overall, I've been giving up too many hits," Archer said. "I haven't been executing pitches. I'm trying to be too nasty. I'm putting myself and the team in tough situations."
In his only previous career start against the Indians on June 1, Archer pitched four-plus innings, giving up seven hits and five runs in a 5-0 loss.