Heat at Knicks game preview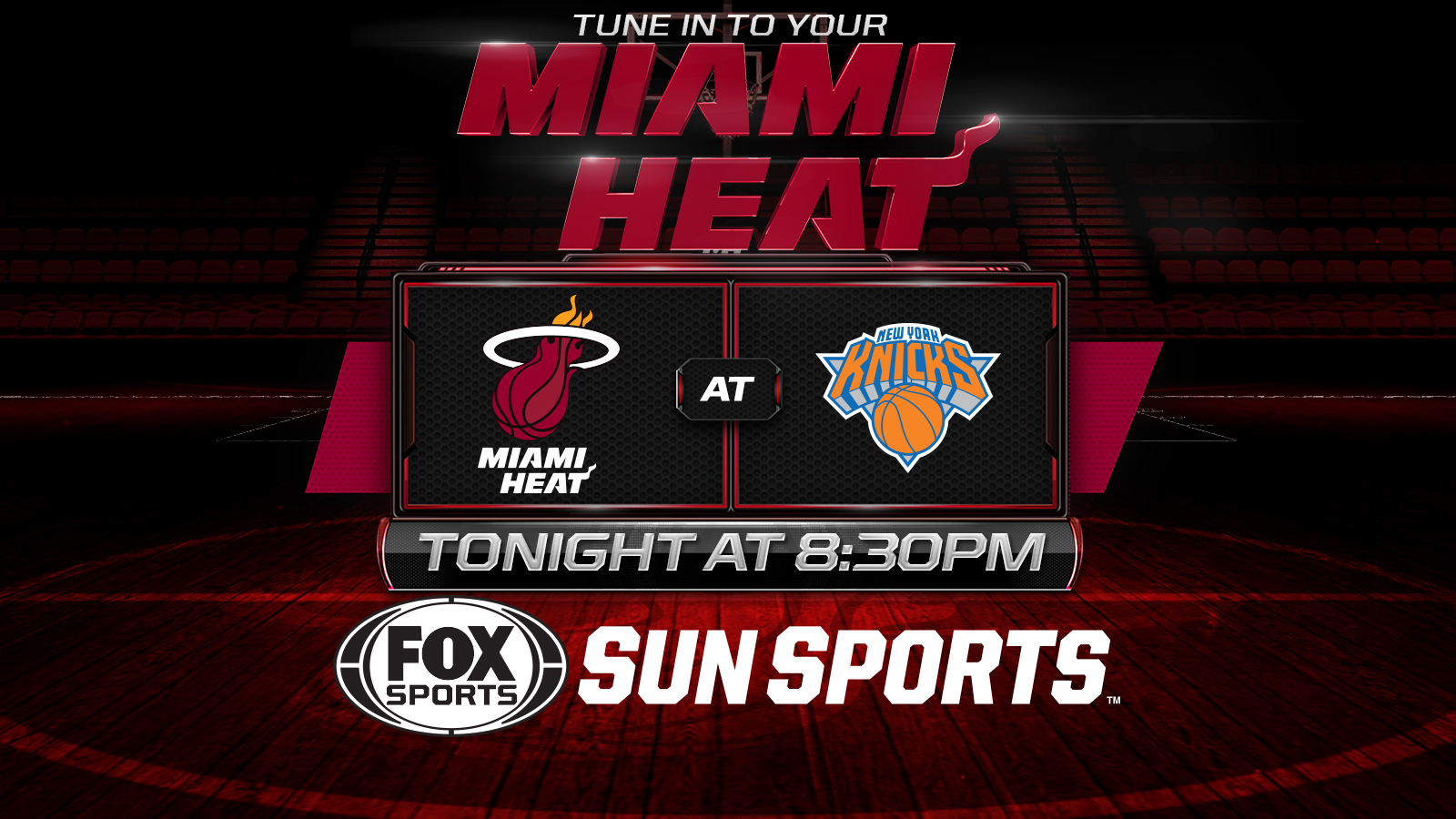 The New York Knicks have turned things around on a long homestand, though none of their victories have come against impressive competition.
They'll see if their winning ways will hold up against a contender Saturday night when they try to knock off the visiting Miami Heat for a second time in just over three weeks.
New York (19-27) has won four in a row at Madison Square Garden after starting its eight-game homestand with three straight losses. The Knicks are averaging 116.5 points during the win streak while going 47 of 99 from 3-point range (47.5 percent).
"It is starting to feel a lot better here on our home court to win basketball games," said Carmelo Anthony, shooting 49.4 percent from 3-point range in 16 contests since returning from a sprained ankle. "We're just trying to keep it going."
But the Knicks, who are 7-16 against teams with a .500 or better record entering the weekend, may not have impressed many with victories over sub-.500 foes Charlotte, the Los Angeles Lakers, Boston and Cleveland.
Another win over the Heat — whom they defeated 102-92 on Jan. 9 — would surely command more attention. New York, which went 10-6 in January after a 9-21 start to the season, has won four of five in the series, all by at least 10 points. Anthony has averaged 36.6 points in his last five versus Miami.
The Heat (32-13) concluded a mediocre month — by their standards — with an 8-6 record following a 112-95 home loss to Oklahoma City on Wednesday. They led by as many as 18 points in the first quarter before suffering their most lopsided home loss since LeBron James and Chris Bosh came to Miami.
Dwayne Wade had 15 points, his most productive game in three weeks as he's been in-and-out of the lineup with knee problems.
The Heat have allowed 15 opponents to shoot 50.0 percent or better from the field this season, with seven of those contests coming in January. Oklahoma City shot 51.3 percent and went 16 of 27 from beyond the arc. "We have some work to do," coach Erik Spoelstra said. "We're like everybody else in the league. Nobody is infallible. We have some things to improve on. We know the things we have to improve on. We're not there yet."
The Thunder converted 21 Miami turnovers into 25 points. New York hurt the Heat in similar fashion in the first meeting with 19 points off 15 turnovers.
James scored 32 against the Knicks on 12-of-17 shooting while Anthony went 12 of 24 for 29 points. The teams shot a combined 54.0 percent, but New York claimed a 43-32 rebounding advantage.
The Knicks come off a 117-86 win over the Cavaliers on Thursday, with Anthony and Tim Hardaway Jr. each scoring 29. J.R. Smith tallied 19 while starting in place of Iman Shumpert, who is day-to-day with a sprained right shoulder.
Smith is averaging 17.0 points on the homestand and is 10 of 18 from 3-point range during the win streak. He was benched against Miami by coach Mike Woodson a day after being fined by the league for multiple acts of unsportsmanlike conduct.
It's unclear if Kenyon Martin and Amare Stoudemire, both dealing with ankle issues, will be able to play. Martin has missed six of New York's last seven games while Stoudemire has sat out seven straight.
Bosh was 3 of 10 with only six points in the first meeting and is shooting just 36.9 percent in his last five games versus New York.