Golden State Warriors at Orlando Magic game preview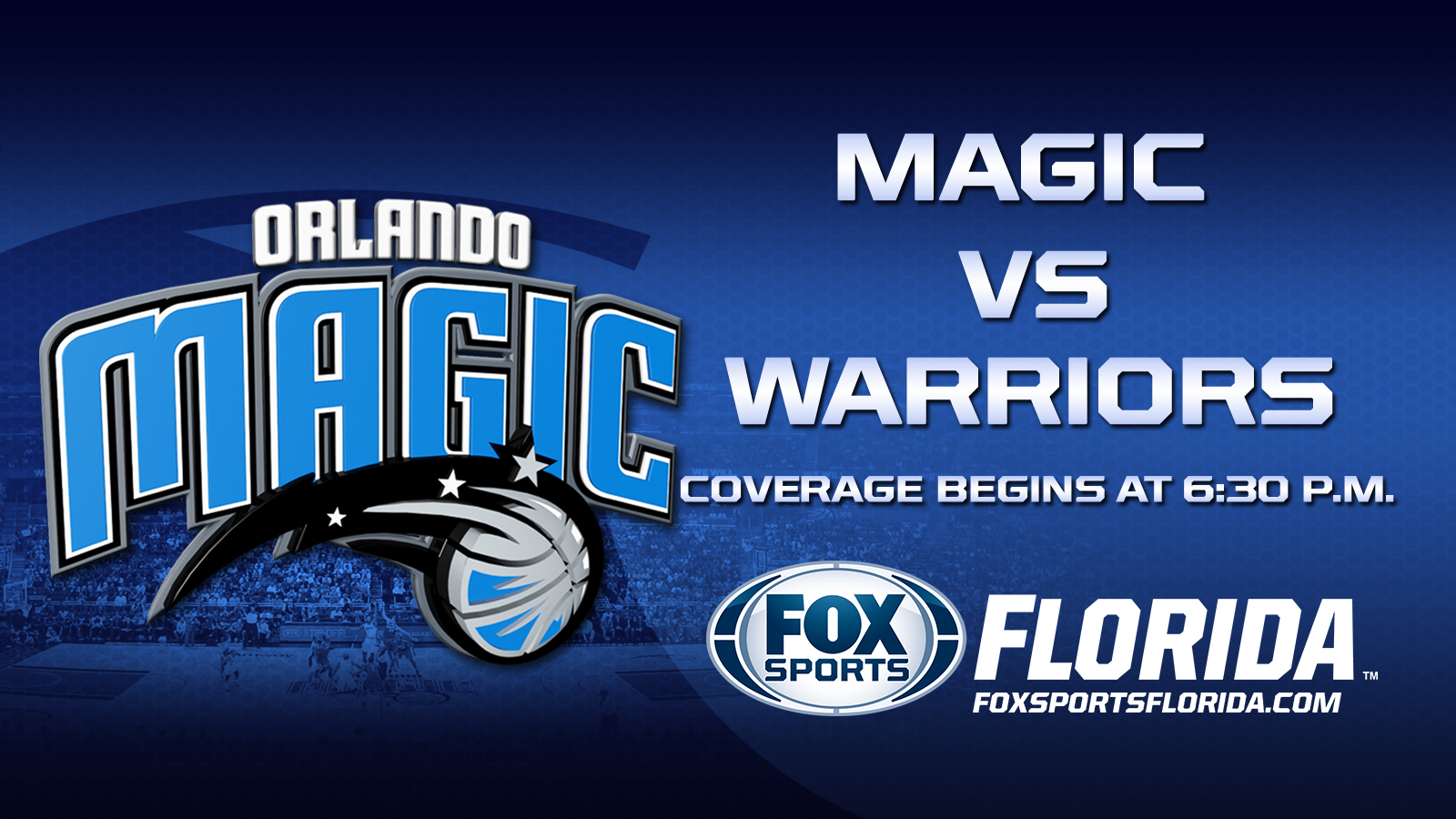 The injury-plagued Orlando Magic are coming off their most lopsided defeat of the season.
Things aren't about to get any easier with the surging Golden State Warriors coming to town.
Looking to get on track, the Magic will attempt to snap the Warriors' six-game winning streak Wednesday night.
Orlando (6-10) has dropped back-to-back games, 99-92 to Miami on Saturday and 106-74 at Cleveland on Monday. Victor Oladipo had a season-high 22 points while Nikola Vucevic added 18 and 13 rebounds against the Cavaliers, but nobody else scored more than eight as Orlando shot a season-low 36.3 percent.
"The bad thing is the games keep coming," coach Jacque Vaughn told the team's official website. "I wouldn't mind … can we just do All-Star break right now? That would be nice to get everybody whole and healthy. But we'll manage. This is what we signed up for."
Tobias Harris has missed the last two games with a strained calf, leaving Orlando without its second-leading scorer at 18.8 points per game. Top rookie Aaron Gordon remains out following foot surgery, and Kyle O'Quinn has been sidelined with a sprained ankle suffered in the season opener.
"It puts us in a bind with the available wings we have, but we'll continue to piece it together and fight like heck," Vaughn said of Harris' injury.
Guard Evan Fournier is also listed on the injury report with a quad contusion, leaving his status for Wednesday in question. He's averaging 16.5 points after spending the previous two seasons with Denver.
The Magic had taken eight of nine from Golden State (11-2) before losing both games last season by an average of 13.5 points, suffering their first sweep in the series since 1991-92.
"I was in the Western Conference, so I've played them (eight) times and they play with a high pace and they obviously have a lot of shooters," Fournier said. "They play very hard, so it's going to be a tough game for us. There will be a lot of tough matchups for us."
Fournier was surely at least in part referring to Stephen Curry, who scored a season-high 40 points in Tuesday's 114-97 win at Miami. The All-Star guard shot 12 of 19, including 8 of 11 from 3-point range.
Curry, averaging a team-best 23.9 points, had scored a combined 23 on 33.3 percent shooting in the previous two games. While he's shooting 38.9 percent overall from 3-point range, Curry's made 47.5 percent of those shots (28 for 59) in leading Golden State to a 6-1 road record.
"You always stay confident, stay ready. You win games all sorts of ways with different individual performances," he said. "How we shot last game had nothing to do with this game. If we execute our offense well, you're going to get good shots."
All seven of Curry's career 40-point or better games have come on the road.
The Warriors held the Heat without a basket over the final nine minutes and closed the game on a 21-2 run. They are 3-0 against the Eastern Conference, with the last two wins coming by a combined 42 points.
"The beauty of this team is we can play both ends," coach Steve Kerr said. "We have the personnel to score. We have the personnel to guard."
Golden State has outscored opponents by an average of 14.9 points during its winning streak.