Florida Panthers at Washington Capitals game preview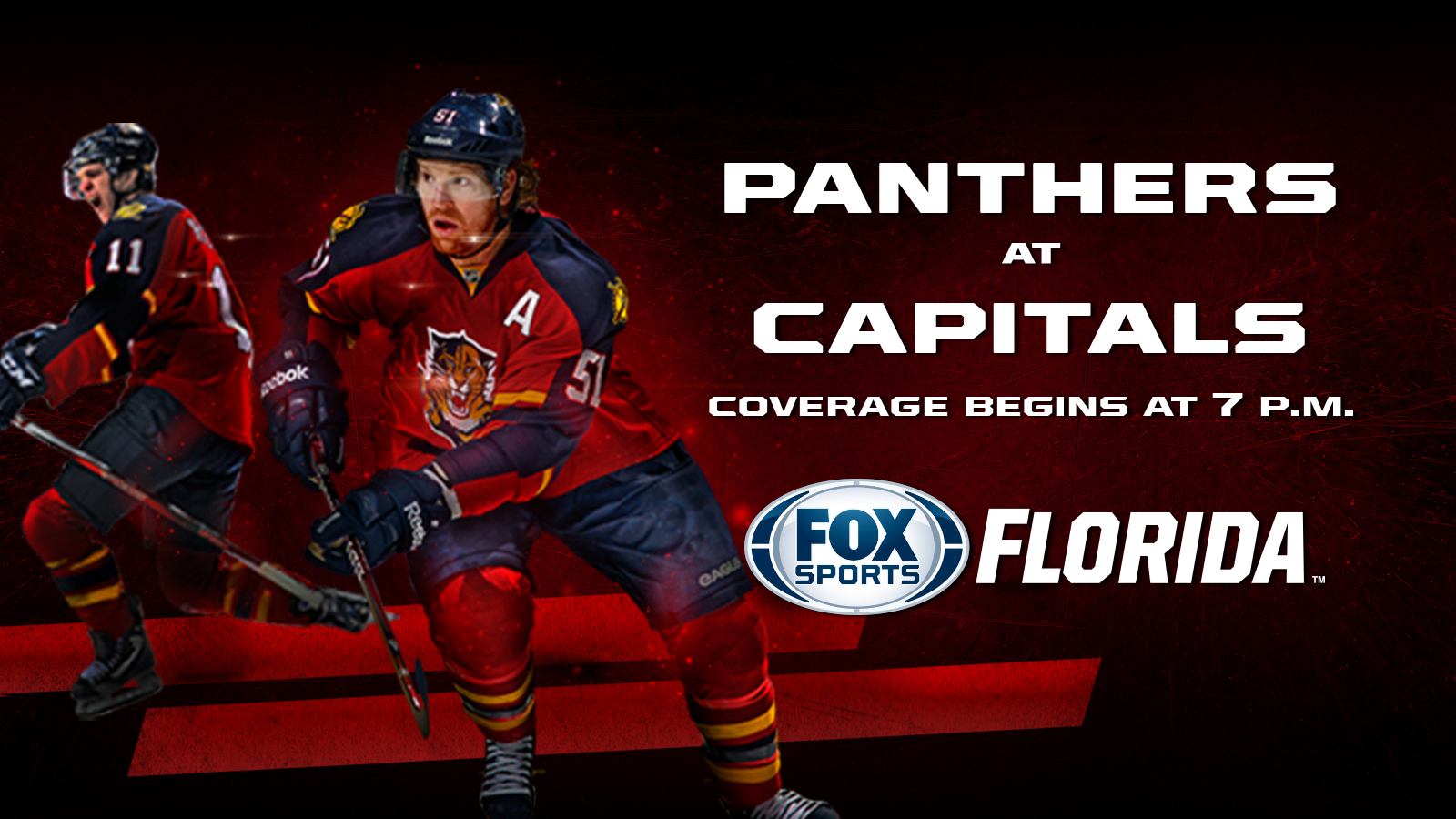 Barry Trotz was known for his solid defensive schemes and methodical offensive game plans when he coached in Nashville, but having one of the best scorers in the world has led him to make some changes now that he's with the Washington Capitals.
Alex Ovechkin looks to extend his goal-scoring streak to four games as Washington tries for a 10th win in its last 11 meetings with the visiting Florida Panthers on Saturday night.
Trotz's Nashville teams finished better than 18th in the league in goals just once in his last six seasons with the Predators. But since falling 2-1 in a shootout to Montreal in their season opener, the Capitals (2-0-2) have scored 15 goals after routing New Jersey 6-2 on Thursday.
Ovechkin scored 34 seconds into the contest after netting a pair in each of the previous two games. Trotz gave his club the day off Friday, saying he wants the Capitals to be refreshed and prepared to play a fast game to jump on the Panthers early.
"I thought it was important for us to recharge a bit and go after the game (Saturday)," Trotz said. "You always have to bring excitement to the games and I thought this was a rather tough week."
Rookie Andre Burakovsky, the 23rd overall pick in the 2013 draft, scored his second goal against the Devils and has recorded at least a point in each of Washington's contests.
"I'm feeling really good out there," Burakovsky said. "I've started the season well and it's a little bit surprising."
A victory over Florida (1-2-1) wouldn't be nearly as shocking, as the Capitals are 9-0-1 in the last 10 matchups. Ovechkin has played in nine of those contests, recording 11 goals and six assists.
That doesn't mean Trotz is taking the Panthers lightly.
"We want to make sure that we respect every team that comes in," Trotz said. "It doesn't matter who it is that comes into our building, there's only one mission and that's to win the hockey game."
The Panthers kicked off a four-game road trip Friday by giving Gerard Gallant his first head coaching victory since 2006-07 with Columbus. Sean Bergenheim's second-period goal stood up in a 1-0 victory over Buffalo.
Roberto Luongo made 26 saves and has stopped 48 of the last 49 shots he's faced.
"It's good," Gallant said. "It's not fun when you lose but it's a fresh year. Still a bit of a slower start, but this is a big road trip to get things going the right way."
Florida has scored only four goals in its four games and has gone just 1 for 18 on the power play. It also was short-handed five times for the third straight contest.
Al Montoya could be in net to complete the Panthers' first back-to-back set of the season, though. He relieved Luongo in the second period of a 5-1 loss to New Jersey last Saturday and stopped all 10 shots he faced in his only action.
Washington likely will go back to Braden Holtby after he made 26 saves Thursday. It was a nice bounce-back effort after he allowed three goals on seven shots before being removed less than 10 minutes into Tuesday's 6-5 shootout loss to San Jose.
Holtby has won each of his five starts against the Panthers while posting a 2.60 goals-against average.