Florida Panthers at Washington Capitals game preview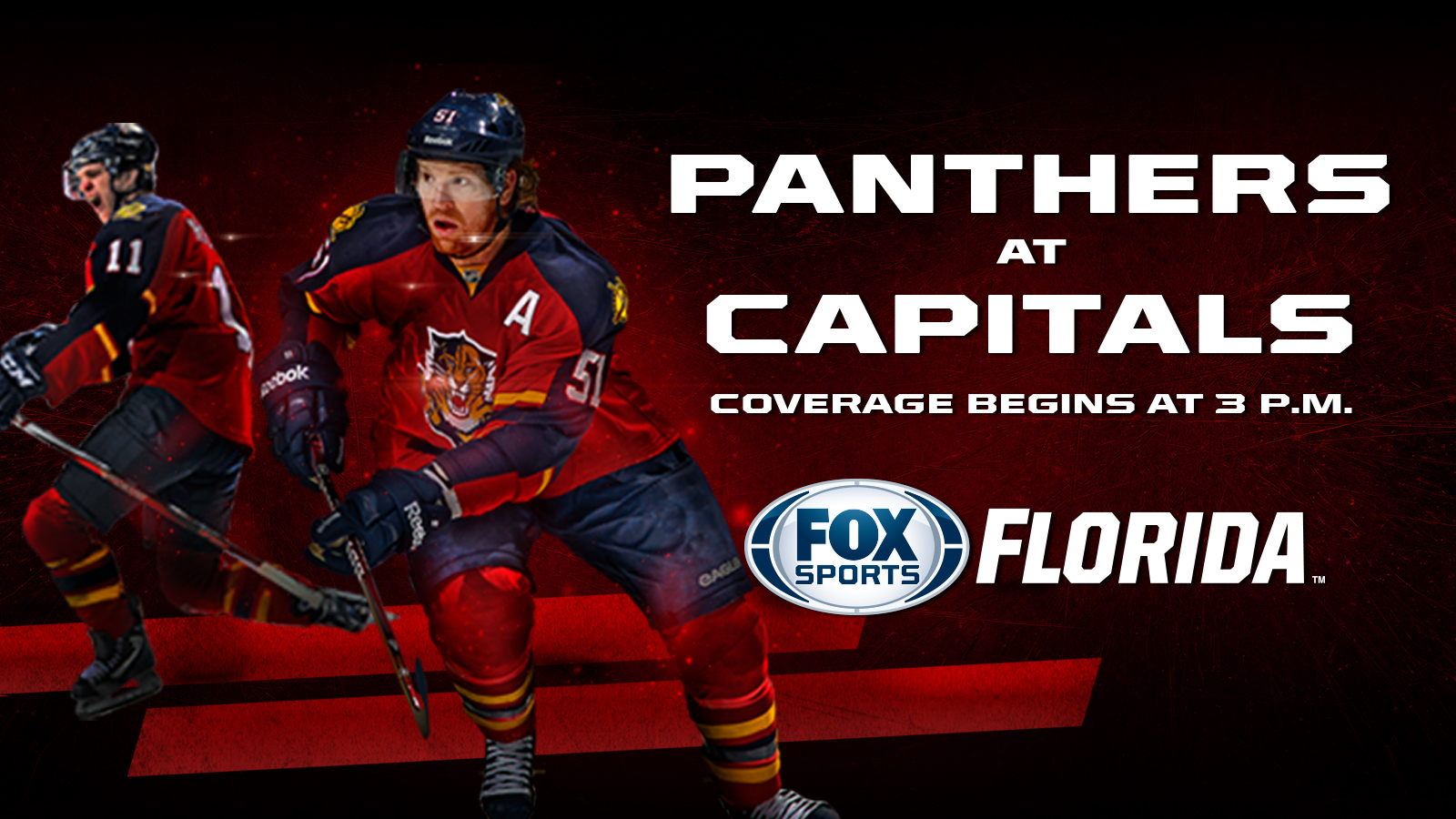 A thrilling victory in the Winter Classic gave the Washington Capitals their longest home win streak this season.
They'll try to extend that run by continuing their home dominance over the Florida Panthers on Sunday.
Troy Brouwer's power-play goal with 12.9 seconds left handed Washington a 3-2 victory over Chicago at Nationals Park on New Year's Day. Alex Ovechkin provided a goal and an assist as the Capitals (19-11-7) improved to 9-1-3 in their last 13.
"For us as players, we just wanted to win that game and move on," goaltender Braden Holtby said. "It's a lot of pressure for one game. To have that weight off our shoulders … is a big thing. It's going to take a little bit to get our mental energy back, but it's a challenge we're looking forward to (Sunday)."
Washington will seek a 10th consecutive home win over Florida (17-10-9) when it returns to the Verizon Center. The Capitals have also won 10 of the last 12 overall meetings, with the two defeats coming in shootouts. Four of the last five matchups have been decided in that fashion, including the last two in the nation's capital.
"We still have work to do," Brouwer said. "We've done a good job over the last month getting points and getting wins. We need to continue that. We're playing a team that's just two points behind us in the standings."
The Capitals took a 2-1 shootout victory over the Panthers on Oct. 18 but lost 2-1 in a shootout in Florida on Dec. 16.
The Panthers avoided a season high-tying third consecutive defeat with Friday's 2-0 win over Buffalo in the opener to a season-high six-game trip. Brad Boyes and Nick Bjugstad scored first-period goals, and Roberto Luongo had 30 saves for his first shutout since a 1-0 win in Buffalo on Oct. 17.
"It was a good win. It's definitely a long road trip so getting these points was huge," Bjugstad said. "We're trying to make a playoff push. It's important to get these points."
Luongo was in net for the shootout win over Washington and is 15-1-0 with a 2.13 goals-against average in his last 16 matchups with the Capitals, including five consecutive wins. He's 6-1-1 with a 1.79 GAA in his last eight overall games and has earned four of those victories in shootouts.
The Panthers have scored just five goals in their last three games and will face a team that's been one of the Eastern Conference's stingiest over the last month. The Capitals have given up 2.00 goals per game in their last 13 contests.
Ovechkin has six goals and five assists in his last 11 games, but has one assist in the two meetings with Florida this season. He had 11 goals and six assists in his previous nine matchups.
With 21 points, Florida's No. 1 overall draft pick Aaron Ekblad needs one more to break Ed Jovanovski's franchise scoring record for a rookie defensemen.