Florida Panthers at Pittsburgh Penguins game preview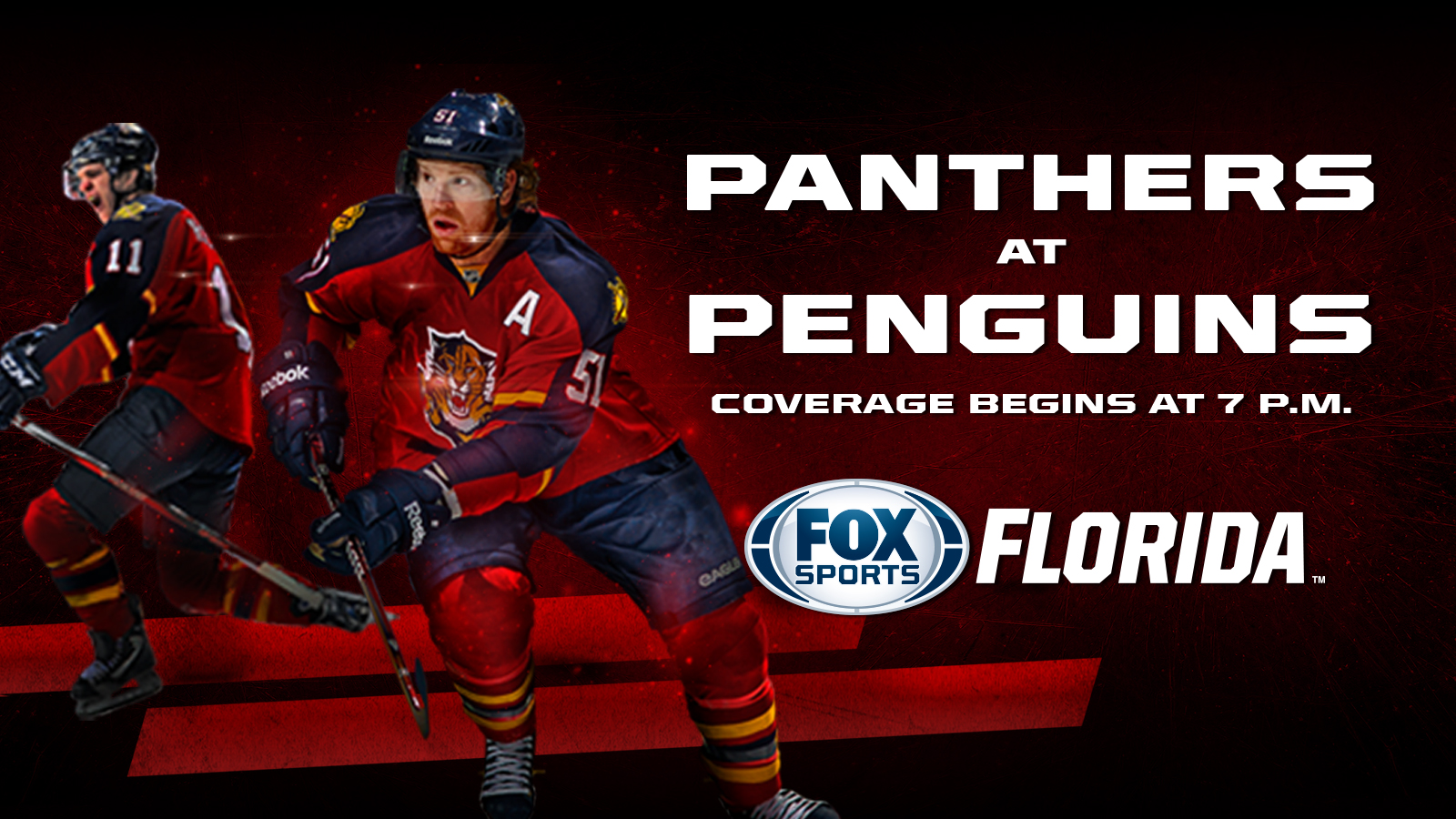 The Florida Panthers are regularly playing beyond regulation, and they're having much more success in those situations than they were earlier in the season.
They might not fare as well if they find themselves in another tight contest Saturday night when they visit the Pittsburgh Penguins, who continue to enjoy stellar goaltending by Marc-Andre Fleury.
The Panthers (14-8-8) have played four straight games past 60 minutes for the seventh time in team history, winning three in shootouts. They've never played beyond regulation in five in a row.
Dave Bolland, playing in his fifth game since missing 21 with a groin injury, scored the shootout winner in Thursday's 2-1 victory at Philadelphia. Florida, which lost seven of its first nine games that went past regulation, won a league-record 20-round shootout Tuesday against Washington.
"As long as they end like this, we feel great about it," said coach Gerard Gallant, whose team has played in an NHL-high 13 games past regulation. "We've been in so many, we should be getting good at them."
Fleury is one shutout shy of Tom Barrasso's single-season record of seven after stopping 29 shots in Thursday's 1-0 overtime win against Colorado. Six shutouts are already a career high for Fleury, who has a 1.48 goals-against average while winning five of his last six starts.
The team had been concerned that Fleury had the mumps after he missed Wednesday's practice, but he tested negative for the disease.
"It wasn't the mumps," said Fleury, who has yielded five goals during the team's four-game home winning streak. "Everybody goes through life with a cold here and there. It's no big deal. I felt good."
Fleury is 25-5 in his last 30 regular-season shootouts and Pittsburgh is 5-4 in games past regulation. He'll likely start after getting the nod in all but two of the Penguins' games that weren't on a back-to-back.
Sidney Crosby returned after a three-game absence due to the disease and had three shots in 20 minutes to help the Eastern Conference-leading Penguins (21-6-4) generate a season-high 48 shots. He is still among the league leaders with 35 points despite recording two in his past six games.
"It took a period to get used to the speed, but once you're in the game you start feeling more comfortable," he said. "I might be a little more tired than typically, but that's to be expected. You just kind of monitor it as you go along."
Blake Comeau scored the winner 2:24 into the extra period, pushing his goal total to 11 in 30 games in his first season in Pittsburgh. Comeau, who had five goals in 61 games with Columbus in 2013-14, figures to challenge his career high of 24 goals in 2010-11 with the Islanders.
Evgeni Malkin assisted on the winner and has three goals and five assists during a six-game point streak. He has four goals and 12 assists in his last 13 meetings with Florida.
It's unclear if defenseman Christian Ehrhoff will play after leaving in the first period Thursday with an undisclosed injury. He leads the Penguins with a plus-15 rating.
Florida's Roberto Luongo, who made 25 saves Thursday in tying Mike Vernon for 12th all-time with 385 wins, is 1-2-3 with a 2.68 GAA in his last seven starts versus Pittsburgh.
The Penguins had won eight straight home games against the Panthers prior to a 5-1 loss Jan. 20, their last meeting.