Florida Panthers at Nashville Predators game preview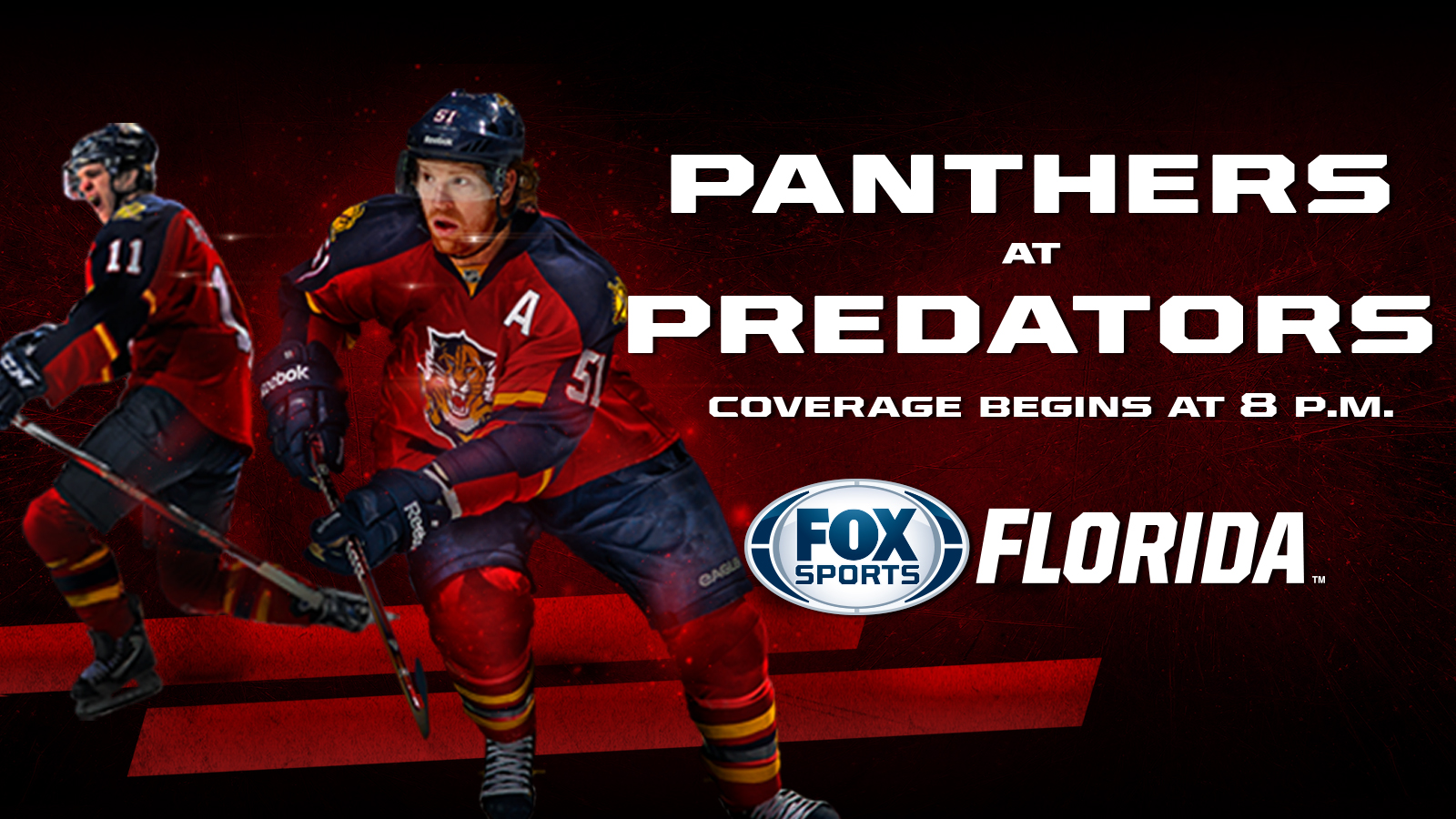 TV: FOX SPORTS FLORIDA
TIME: PREGAME COVERAGE BEGINS AT 8:00 P.M.
Nick Bjugstad was fighting himself mentally during a slow start to the season, but his recent contributions have helped the Florida Panthers discover some success on their road trip.
He'll look to stay hot as Florida concludes its four-game trek Saturday night against the Nashville Predators.
Bjugstad, who led the Panthers (7-5-5) with 38 points last season, had just two goals and one assist through his first 14 games despite seeing significant minutes on both even-strength and power-play situations. He's come to life during the trip, though, scoring twice and adding two assists in a 6-2 win over Anaheim on Sunday, recording an assist in Tuesday's 5-2 loss to Los Angeles and netting two goals – plus the shootout winner – in Thursday's 3-2 victory over San Jose.
"Scoring goals kind of changes your mentality," said Bjugstad, who didn't score in his first 10 games. "It really shouldn't, but it does. It just gets the adrenaline going a little bit. You just got to keep going when you're riding that wave. When it's going in, it's going in. It wasn't going in for me at the beginning of the year. Took me a while. So yeah, I've got a little ground to make up."
Roberto Luongo, who made 28 saves against the Sharks, believed it was only a matter of time before Bjugstad got on track.
"He's been a force for our team," Luongo said. "We need it. It's nice to see him picking up his game and carrying the team now."
Bjugstad may not see as many chances against Nashville, one of the stingiest teams in the league allowing 2.05 goals per game. The Predators (12-5-2) had won five of six before falling 3-2 at Ottawa on Thursday.
Shea Weber and Olli Jokinen scored for Central Division-leading Nashville, which led after one period but allowed all three goals in the second.
"There's a reason why we are at the top in the standings because of the way we've been playing," Jokinen said after notching his first point in 19 games. "We've been able to execute that night in and night out for a full 60 minutes, but (Thursday) we did that for 40 minutes, 30 minutes, something like that, and it's not enough."
Despite the drop-off after 20 minutes, coach Peter Laviolette wasn't concerned with the overall effort. It marked only the second time in the last seven the Predators allowed more than two goals, and it came with backup Carter Hutton in net as Pekka Rinne got the night off.
"There's a lot of confidence in our room," Laviolette said. "It doesn't seem like scores matter too much to our group. I think everybody in that room felt like we could win the hockey game. I was happy that they went out there and played as hard as they did. That's a sign of a team that believes that they can do things."
Rinne deserved the rest, as he started seven of Nashville's previous eight games while going 6-1-0 with a 1.86 goals-against average. He ranks among the league leaders with a 1.92 GAA and should be in net for this contest.
Luongo could get the nod again for the Panthers. He's 4-1-0 with a 1.81 GAA in his last five starts against the Predators, though each of those outings came while he was with Vancouver.
Florida has six losses and two ties in Nashville since last winning there Dec. 11, 1999.