Why is the 'The Rock' wearing a Dolphins uniform?
As the Miami Dolphins continue to revamp their roster this offseason, it looks as if one familiar face could be joining the team very shortly — well, sort of.
Dwayne "The Rock" Johnson, who played college football at the University of Miami, got football fans riled up Tuesday morning after posting a photo of himself on Instagram in a Dolphins uniform for his upcoming television series, "Ballers."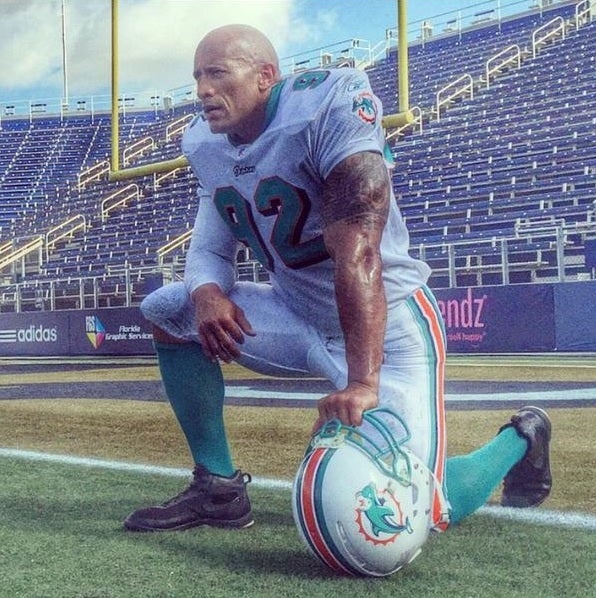 The photo, which featured Miami's now-defunct Dolphins logo, was accompanied by the caption: "I meant to hurt you that day. Nothin' dirty… just to punish. It's how I played the game –€" relentless and punishing.' ~ #92 Spencer Strasmore #Flashbacks #OfAFutureHallOfFamer"
"Ballers," which was picked up by HBO, will explore the lives of a group of former and current football players. Johnson, in his first full-time television gig outside of his work with the WWE, stars as Spencer Strasmore, a retired athlete.
The photo has since been deleted.
You can follow Jameson Olive on Twitter @JamesonCoop or email him at JamesonOlive@gmail.com.