Detroit Pistons at Orlando Magic game preview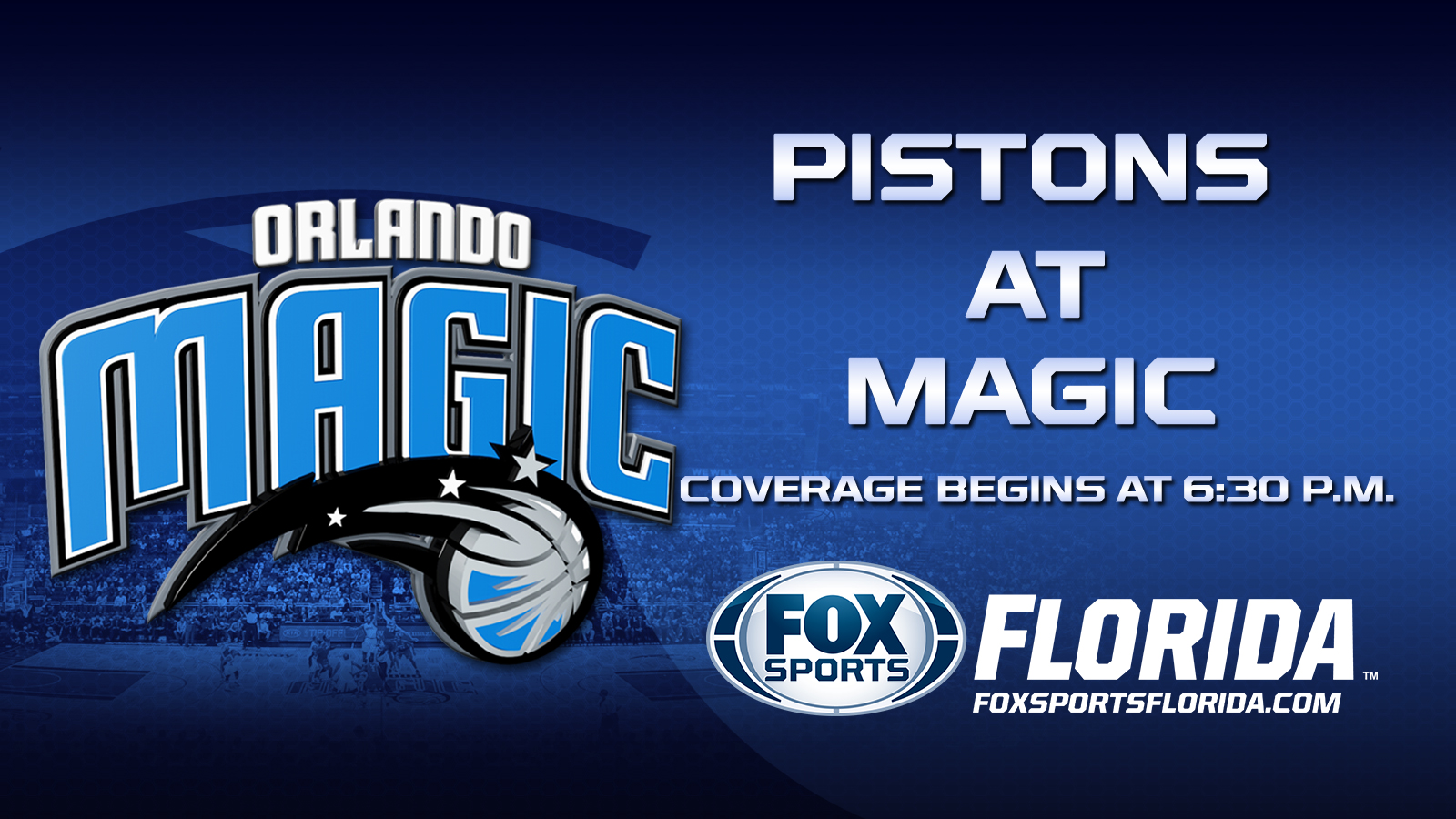 Coach Stan Van Gundy remains focused on this season's final 11 games no matter how unlikely it may be for the Detroit Pistons to leap four teams to secure the Eastern Conference's final playoff spot.
At the very least, he's watching his young roster grow into a team he hopes will contend down the road.
Detroit seeks its fourth consecutive victory when it visits the Orlando Magic on Friday night.
The Pistons (27-44) still are holding on to slim playoff hopes in their first season under Van Gundy, but Charlotte, Brooklyn, Indiana and Boston all appear in better shape as they battle for eighth place.
Detroit has won four of five after beating Toronto 108-104 on Tuesday despite big man Greg Monroe missing each game in that stretch with a knee injury. Reggie Jackson had 28 points and nine assists against the Raptors, while Kentavious Caldwell-Pope added 26 points and Andre Drummond finished with 21 and 18 rebounds.
Monroe will travel with the Pistons for this contest and Sunday's matchup at Miami, but it's unlikely he'll play.
"I've never played a game in my entire life that I didn't think it was important to win," Van Gundy told the team's official website. "Never – not an exhibition game, not anything. The nature of being a competitive person, they should all be important.
"(Tuesday was) a very promising sign for the future, because it was the three young guys getting the job done."
Jackson is averaging 20.2 points and 12.2 assists since Monroe went down. Caldwell-Pope is scoring 22.4 per game while Drummond has averaged 15.6 and 15.8 rebounds in that same stretch.
"We're really playing hard, and we're starting to figure out each other's games," Drummond said. "It's taken all year to get used to each other, but it is starting to come together."
The Magic already are looking ahead to the offseason. Orlando (22-51) has dropped eight of nine after being outscored 27-12 in the fourth quarter of Wednesday's 95-83 loss to Atlanta.
Elfrid Payton scored 19 points and Victor Oladipo added 16, but they shot 11 for 29 and also finished with five turnovers apiece.
"We're still learning, but we have to stop using that as an excuse and get it done," Oladipo said. "We're trying to play better so it carries over into the summer and into next season."
Payton is averaging 15.2 points over his last 10, though he's also committing 3.5 turnovers per game in that stretch. He leads all rookies in assists at 6.2 per game on the season and is trying to help the Magic finish this campaign on a positive note.
"We know we can play with anybody," Payton said. "We have the talent, we just need to close out games. We just have to be more focused, be more dialed in. That starts with me."
Orlando is getting closer to full strength after Tobias Harris scored 14 points in his return from a three-game absence due to a sprained left ankle. Channing Frye played six-plus minutes after missing Sunday's loss to Denver with an illness, and Dewayne Dedmon went scoreless in a starting role after sitting out the previous three with a left ankle sprain.
Detroit has won two of three meetings this season after Drummond finished with 26 points and 17 boards in a 128-118 win Jan. 21.