Culpepper, Gators fans ready for Rays' 'Chomp at Trop'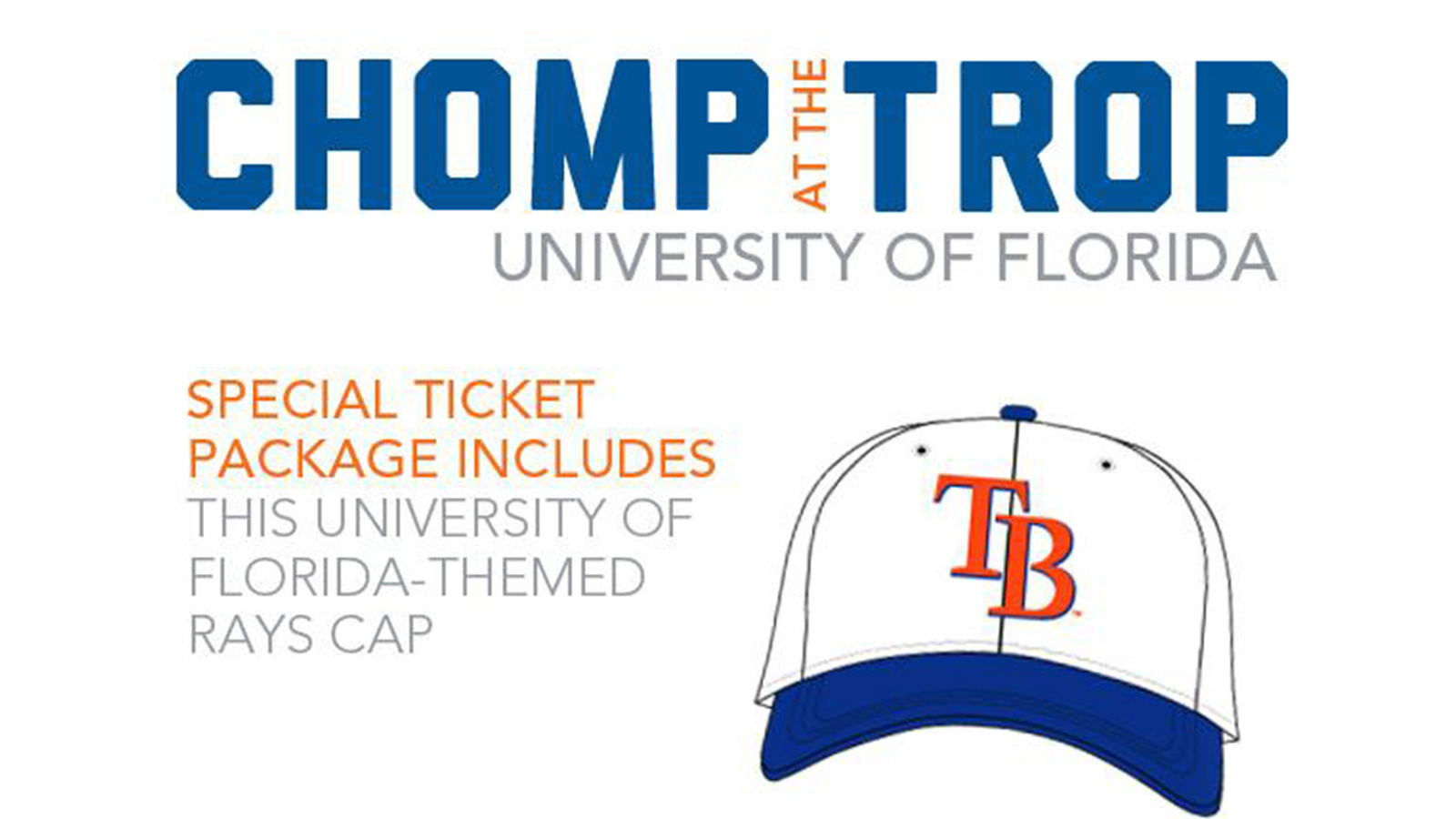 GAINESVILLE, Fla. — When Brad Culpepper got the call, he was a little flattered. Also a little floored.
He wasn't sure what to think.
"I'm old news, man," Culpepper said. "I'm not a football player anymore. I'm Monica-from-'Survivor's' husband."
Not Saturday, he won't be.
Culpepper, an All-America defensive tackle on Florida's first Southeastern Conference championship team and one of the most decorated student-athletes in UF history, will be front and center Saturday night as he throws out the ceremonial first pitch when the Tampa Bay Rays host the Boston Red Sox at Tropicana Field.
It'll be "Chomp At the Trop" night at the dome in St. Petersburg, a promo courtesy of the Rays and in conjunction with the Gator clubs of Tampa and Pinellas County.
"I asked them, 'I get the first inning, right?' " said Culpepper, who was an all-state pitcher and still holds records for career wins and strikeouts from his days at Tallahassee Leon High School. "And I'm not going out there just to throw a lollipop. I'm firing it in there."
If you know Culpepper, you understand. The guy has never shied away from the limelight.
He played nine seasons in the NFL, including six strong years for the Tampa Bay Buccaneers. Culpepper's post-football life has kept a fairly high profile, too. His mug adorns billboards throughout the Bay area pitching his Culpepper/Kurland personal injury law practice. In 2012, his wife, Monica, appeared on the television show "Survivor" and last year the two were paired together in a couples version of the series.
But if you know Culpepper you also know he cherishes his UF roots and jumped at the opportunity to be a part of an event that will bring two fan bases — Rays and Gators — together to cheer on the home team.
Some proceeds from the event will go toward the Gator clubs' scholarships and be shared with Gator Boosters for athletic endowment.
"We're always looking for creative ways to get out in the community and provide value to the region," Tampa Gator Club president Sam Vranish said. "And this could be a good and fun day for the whole family."
Though the event's 1,000 designated tickets sold out Thursday, the Bay area Gator clubs are encouraging fans to come to a pre-game gathering at Taps & Tequila (across from the stadium) starting at 3 p.m. A special designated parking area will be set up, with free parking to the first 100 fans either wearing Gator garb or with their alumni ID card. T&T will offer free hot dogs and drink specials.
Fans who bought advance game tickets will get a special orange-and-blue Rays cap.
The lid should go nicely with a uniform Culpepper had specially made for the event: a Rays No. 66 jersey with "Zimmer" on the back, in honor of late baseball icon Don Zimmer, who died last month in his 10th year as a senior advisor for the Rays.
"I was thinking about wearing my old baseball pants, too. The whole deal," Culpepper said. "I used to pitch batting practice for my sons and I can still get it over the plate, believe it or not."
Guess we'll find out Saturday.