Colorado Avalanche at Tampa Bay Lightning game preview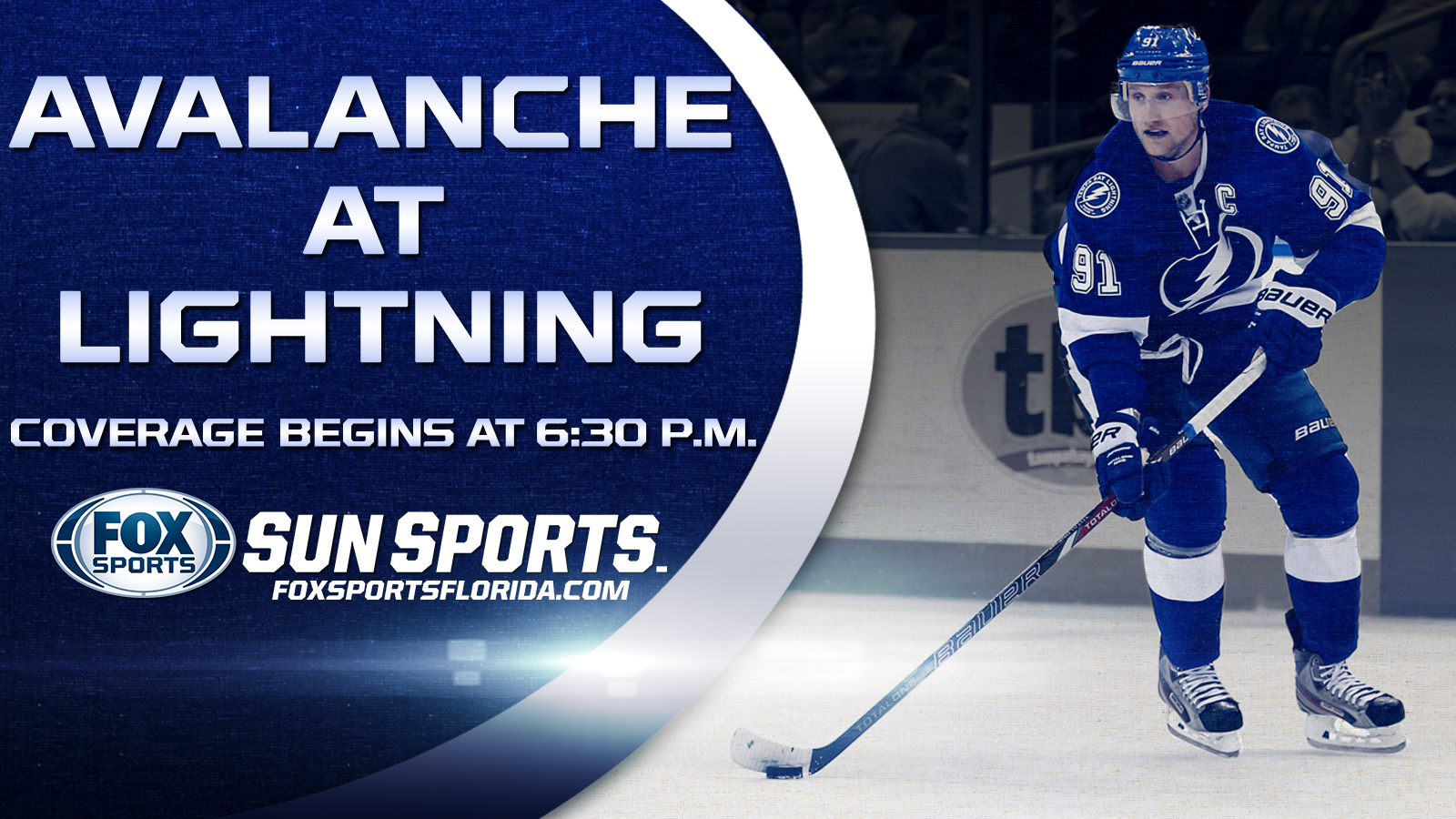 The Tampa Bay Lightning haven't lost at home in more than a month, though Jon Cooper wasn't entirely pleased with their latest victory.
He'll look for more aggressive play as they seek a seventh straight home win Saturday night against the Colorado Avalanche.
Tampa Bay (28-14-4) ranks second in the NHL with a 17-4-1 home record and seven different players have at least four points during their winning streak there — led by Nikita Kucherov with four goals and three assists. Though Steven Stamkos has one goal in six career games versus Colorado, he has scored in each of his last three home games and has five goals in his last four overall.
Stamkos scored his 26th goal in Thursday's 3-2 win over Edmonton, tying him with Rick Nash and Tyler Seguin for the league lead.
The Lightning's longest home winning streak was an eight-game run from March 17-April 8, 2006, and they've won seven in a row two other times.
They've averaged 20.7 shots over their last three games compared to 30.3 previously, however, and Ondrej Palat's two third-period goals helped them overcome being outshot 32-19 by the Oilers. Tampa Bay had recorded fewer than 21 shots once in 44 games before registering 19 in each of its last two.
Cooper said the Lightning were "completely outplayed" for most of Thursday's victory. It marked the fourth time in their last six wins they fell behind in the first period.
"We just passed up lots of chances to get pucks to the net," Cooper said. "If you're going to do that, you're going to eventually turn them over and eventually they're going to be on the other team's stick and eventually it's going to end up in your zone."
Tyler Johnson, who was initially expected to be out possibly through the All-Star break after missing the last game with a lower-body injury, returned and assisted on Palat's goals.
Tampa Bay could find more opportunities for shots against Colorado (19-17-9), which ranks second-to-last in the league allowing 34.4 shots per game, including 41.3 over its last six contests.
The Avalanche were somewhat improved in that regard in Thursday's 4-2 win at Florida, however, allowing 32 shots after surrendering 38 and 46 in losses to Washington and Carolina, respectively. Tyson Barrie had a goal and an assist.
"It was something that we talked about before the game," coach Patrick Roy told the team's official website of limiting the opposition's shots. "They had a lot of good chances in the first and (goaltender Semyon Varlamov) was very good, but I thought we regrouped after the first and did much better cutting down on shots in the second and the third."
Jarome Iginla's empty-net goal was the 573rd score of his career, tying him with Mike Bossy for 20th on the all-time list. He has eight goals and seven assists in his last 10 games against the Lightning.
Victor Hedman, who leads Tampa Bay defensemen with five goals, has missed two games with a lower-body injury and could be out for an extended period of time.
These teams have split four meetings since Colorado's six-game series winning streak.