Canadiens at Lightning game preview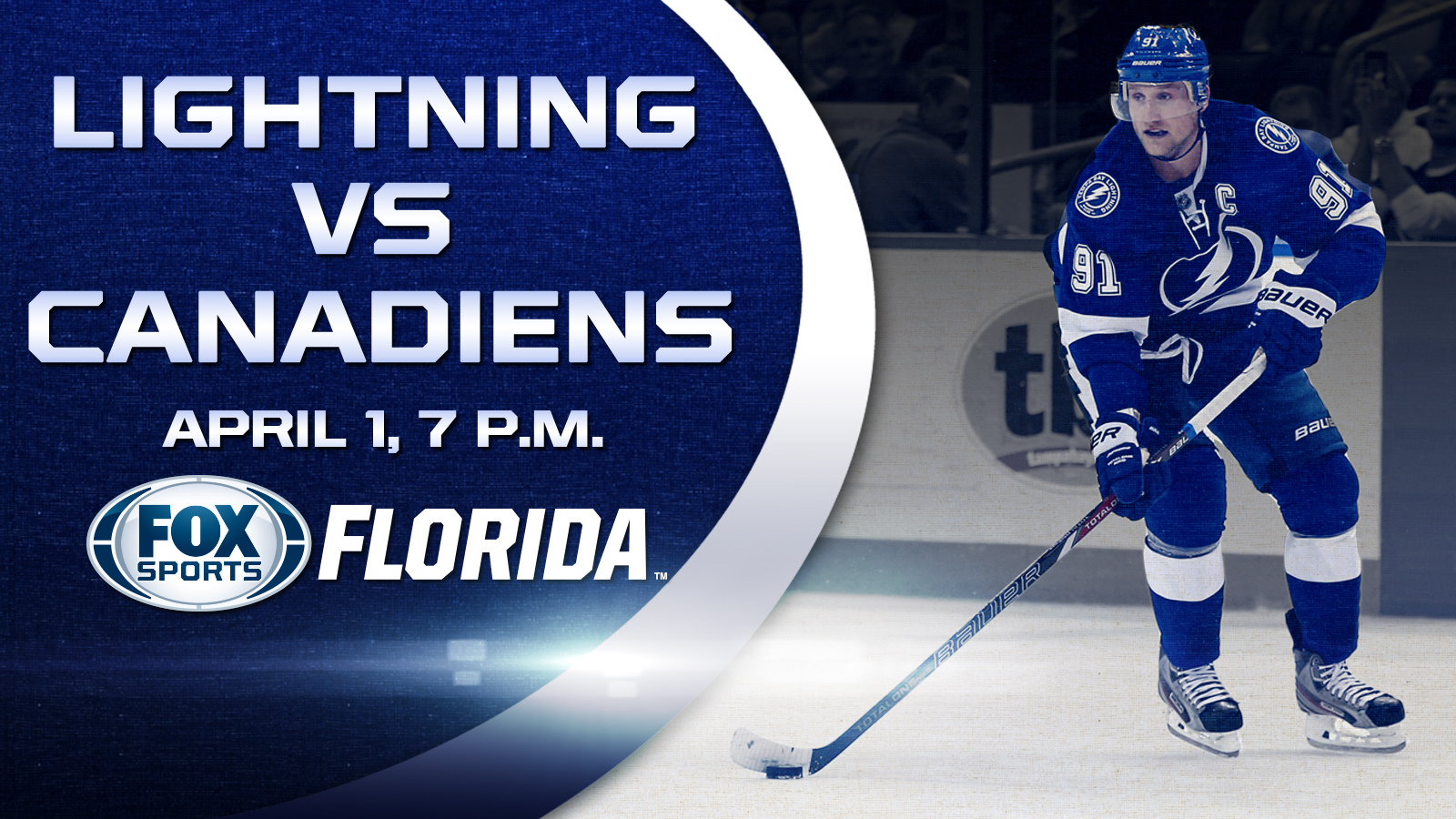 The Montreal Canadiens and Tampa Bay Lightning appear headed for an opening-round playoff showdown, but they first need to get in.
On the verge of their longest winning streak in four years, the Canadiens try to lock up a postseason berth when they visit Tampa Bay on Tuesday night.
Montreal (43-26-7) has won five straight and eight of nine after a 4-1 victory at Florida on Saturday. Max Pacioretty had two goals and an assist while David Desharnais and Thomas Vanek each added one of each.
Pacioretty has nine points in the last seven games for the Canadiens, who haven't won six straight since March 2010.
"With six games left, we need to be playing the right way," defenseman P.K. Subban told the team's official website. "I think we're doing a good job of that right now. We know how important it is to have momentum going into playoffs."
The Canadiens are in second place in the Atlantic Division with 93 points, two ahead of Tampa Bay (41-25-9). They can clinch a playoff spot with a win Tuesday.
"We're not looking too far ahead. We have to go one game at a time," coach Michel Therrien said. "That's been our philosophy all season. We're on a good swing right now. The team is playing well. I like the way we're playing. We have to continue in that direction.
"You can take anything you want away from a game like this one against Tampa Bay. We can make predictions about what's going to happen two weeks down the road, but what matters to me are the way we play and act, our focus and our execution."
These teams have met three times this season, with each game going past regulation. The Canadiens lost twice at home and won their third straight in Tampa on Dec. 28.
"In an 82-game season, you always circle games on your calendar to get up for," Subban said. "(Tampa Bay) is a good hockey team that we've been battling with all year. You've got to respect them. … We're going to have to bring our best game."
The Lightning saw their 11-game point streak come to an end with Sunday's 3-2 loss at Detroit. Valtteri Filppula opened the scoring in the first period but Tampa Bay went 0 for 4 on the power play.
"The intensity was amplified tonight and that's what we're getting from here on out," coach Jon Cooper told the team's official website. "Beating the Canadiens would sure be a nice rallying point for our team. They call those four-point games and that's exactly what Tuesday is."
Ben Bishop had gone 7-0-1 in his previous eight games before Sunday. Bishop is 4-1-2 with a 1.34 goals-against average in seven starts against the Canadiens, allowing one goal in all but two of those matchups.
Montreal's Carey Price has won four consecutive starts and is 9-1-0 with a 2.11 GAA in his last 10. He is 7-2-2 with a 2.02 GAA in his past 11 appearances against the Lightning.
Steven Stamkos, who has nine goals and four assists over the last 10 games, has just four points in his last nine versus Montreal. Tampa Bay is 15-2-2 this season when he records at least one point.
Filppula has five goals and 11 assists during a career-best 12-game point streak.