Buffalo Sabres at Tampa Bay Lightning game preview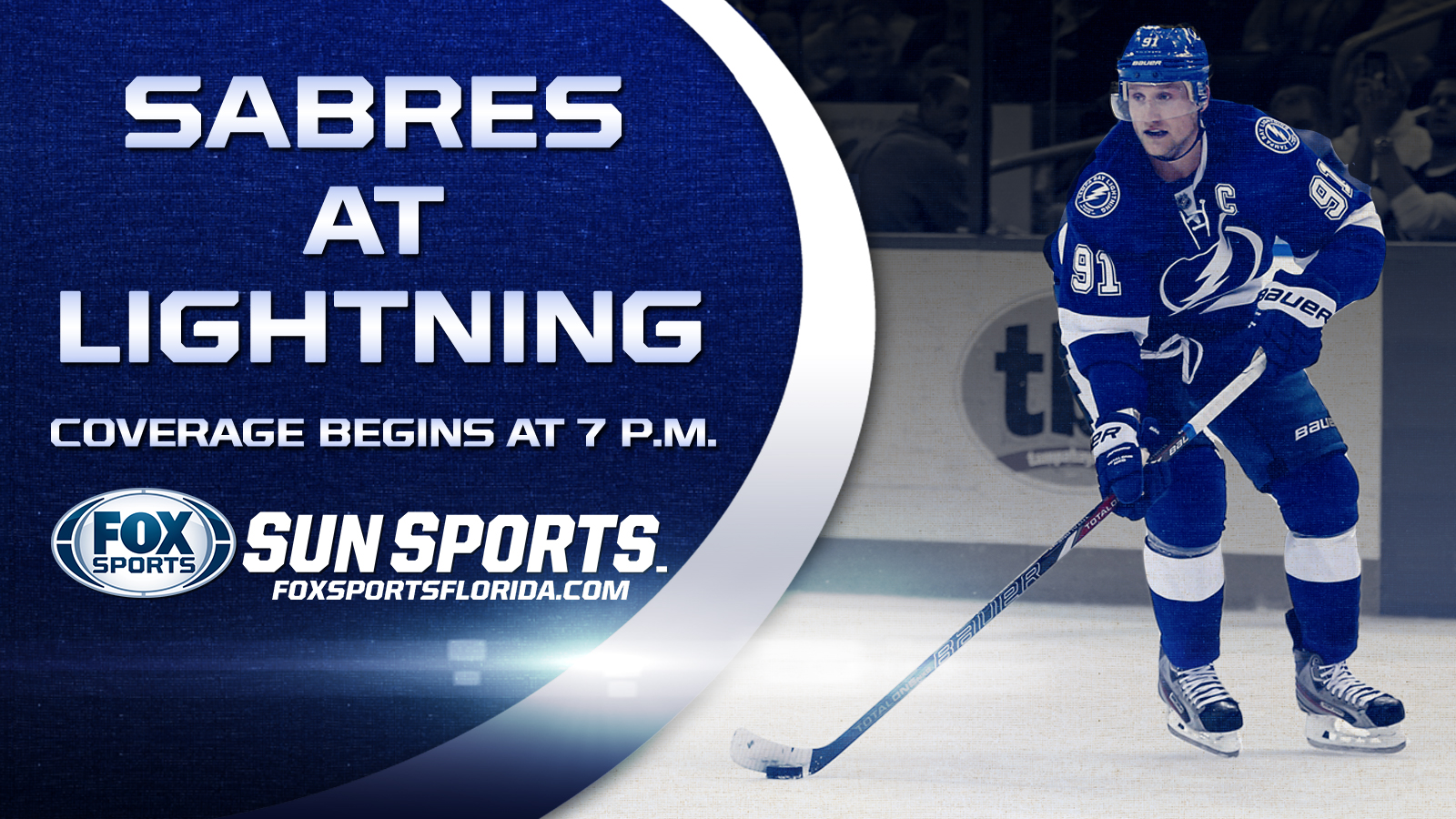 Tampa Bay Lightning star Steven Stamkos is in a bit of a production rut. It's gone largely undetectable because another line has more than made up for it.
The "Triplets" line will try to keep up its furious pace Friday night when the Lightning return home to face the Buffalo Sabres, whose road losing streak continues to grow.
While Stamkos has two goals and an assist in his last eight games, the Lightning (26-12-4) have won six of seven while averaging 3.57 goals.
Enter Ondrej Palat, Tyler Johnson and Nikita Kucherov, who combined for 24 points on a 3-1-0 road trip that ended with Tuesday's 4-2 victory over Montreal.
"Those three guys have had a lot of great chemistry," Stamkos told the team's official website. "For us, the good thing right now is we're winning games, and, for the most part, they're the ones that are contributing.
"We know other lines are going to step up, other guys are going to step up eventually, and that's when you become even more dangerous as a team."
Palat has 13 points in the seven-game span, while Kucherov and Johnson have 11 each.
Johnson scored twice against the Canadiens with his linemates gathering all four assists. Palat's nine points led the way on the trip.
Johnson, a 5-foot-9 undrafted center, leads the team with 45 points after finishing with 50 in his first full season in 2013-14.
"(Stamkos is) the guy you have to worry about," said Johnson, who has five points in three games against the Sabres (14-25-3) this season. "He takes a lot of attention off us. That makes it a little easier."
As for Stamkos, it's unlikely he'll be corralled much longer. He has six points in his last four games against Buffalo and eight in his past four against Philadelphia, where the Lightning play Monday.
"I put all the pressure on myself anyways, whether other guys are stepping up or things are going great for me or things aren't going well," said Stamkos, who will try to help the Lightning match a season-best five-game home winning streak.
The recent trip began with a 5-1 win over Buffalo on Dec. 31 with Kucherov notching two goals and an assist, while Palat had a goal and three assists. It was the Lightning's third win in four games in the series.
After Thursday's 5-2 loss in Carolina, Buffalo has dropped six straight in regulation while being outscored 27-7. It lost seven in a row in regulation March 7-18.
"It's different mistakes from different people every time," coach Ted Nolan said. "It's not like it's one occurrence. We've got to be mentally sharp. … We've got to be alert, we've got to make sure we're intense, and we've got to bring some urgency."
The Sabres are 0-8-1 in their last nine on the road, their longest skid since dropping 11 in a row Nov. 7, 2013-Jan. 2, 2014.
Their offensive struggles could bode well for Ben Bishop, who didn't face the Sabres on New Year's Eve but is 4-0-0 with a 2.37 goals-against average in his last five starts. Against Buffalo, he's 5-0-1 with a 1.94 GAA.
It's uncertain who he'll oppose as the Sabres conclude a four-game trip. Jhonas Enroth faced Carolina on Thursday and Tampa Bay at the end of last month, part of a five-game stretch in which he's gone 0-4-0 with a 4.01 GAA. He's allowed 10 goals in his last two starts against the Lightning.
Backup Michal Neuvirth has dropped his last five starts with a 4.83 GAA.