Brooklyn Nets at Orlando Magic game preview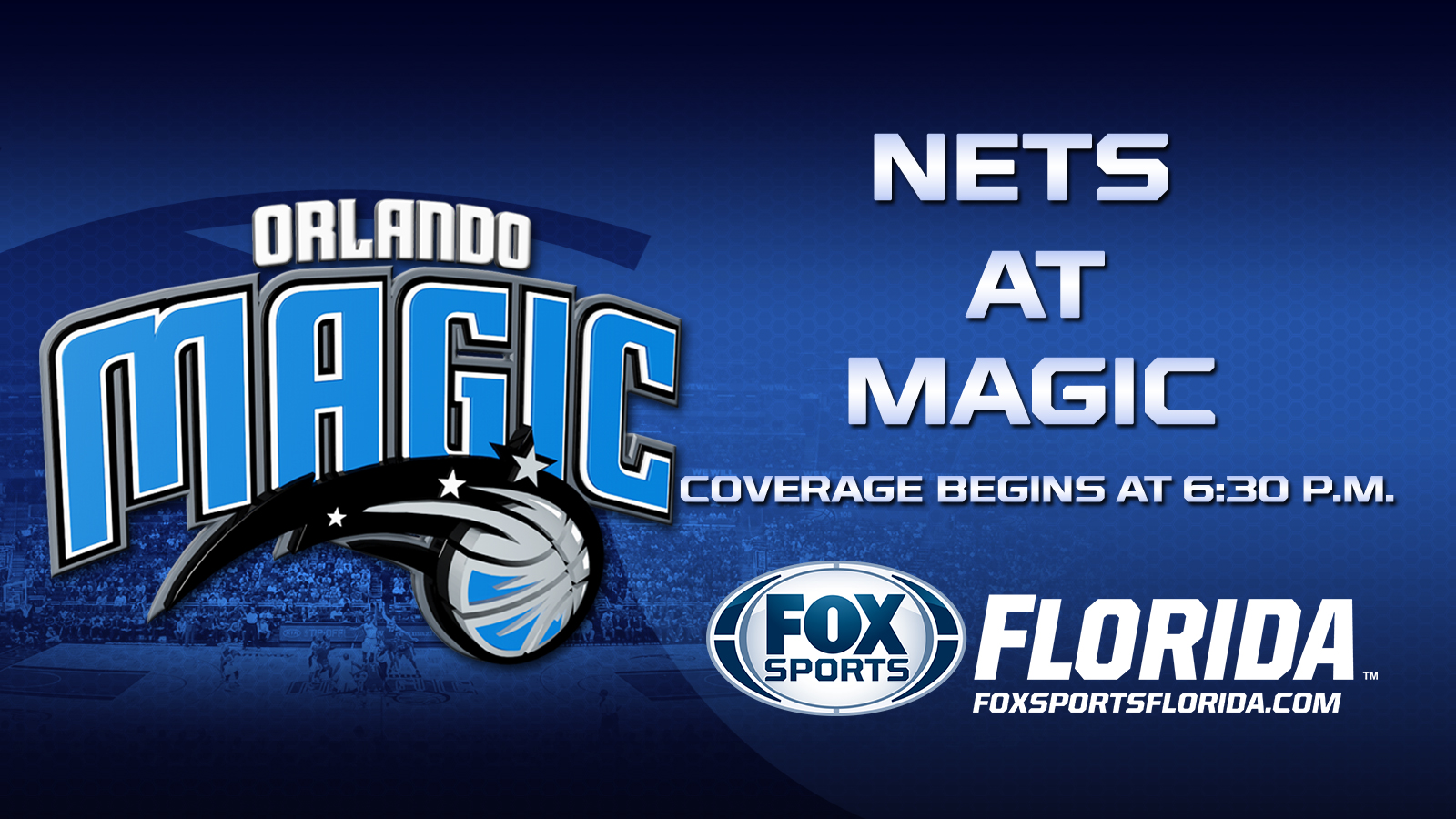 TV: FOX Sports Florida
Time: Pregame coverage begins at 6:30 p.m.
The Brooklyn Nets ended 2014 with possibly their best win of the season. Beginning the new year with another victory might be less impressive in stature, but it'd get them back to .500 for the first time in nearly seven weeks.
The Nets try for a sixth win in seven games Friday night when they make the second stop on a three-game road trip against the Orlando Magic.
Prior to Tuesday's 96-82 win in Chicago, the Nets (15-16) had been 1-13 against teams with winning records.
Center Brook Lopez started for the first time in five games since returning from a back injury, playing 33 minutes and scoring a season-high 29 points.
Guard Joe Johnson added 20, but the defensive effort was possibly most impressive while holding Chicago to 38.4 percent. The Bulls had won seven in a row.
"I think we've been capable of putting together an effort like this throughout the year," said Lopez, who started in place of the inactive Kevin Garnett. "We just haven't really sustained it the entire game and we did tonight. We can be a lot better than this."
Deron Williams came off the bench for a fourth straight game and was just 1 of 8 from the field for six points. He's averaging 6.8 points and shooting 25.9 percent in those games while Jarrett Jack continues to start at point guard.
With Jack as a starter, Brooklyn is 5-1 while the veteran has averaged 18.0 points and shot 51.9 percent.
Through the lineup shuffling, the Nets are a win away from evening their record for the first time since being 4-4 entering play Nov. 15.
"I think our commitment to helping each other, being aggressive, has been increased as a group," coach Lionel Hollins told the team's official website. "Our focus and our attention to detail as far as game plan has been much better."
The Nets began the season series against the Magic with a 104-96 home win Nov. 9 for their seventh win in the last nine meetings. Orlando's Nikola Vucevic had 27 points and 12 rebounds.
The Magic (13-22) began a three-game homestand with Tuesday's 109-86 loss to Detroit, seeing a bid for their first three-game winning streak of the season fall well short. They've lost eight of 10 at home.
"I don't think maturity is the appropriate word. I don't know what it is – maybe it's just focus," guard Evan Fournier told the team's official website. "We need to make some adjustments. We have to watch the tape and learn from it. But, you know, it was embarrassing."
Orlando was outrebounded 54-42 by a last-place Pistons team and hasn't held a rebounding edge in the last 10 games.
"They got on the boards early and they just didn't stop," forward Tobias Harris said. "We didn't respond to them and their physicality."
Harris had 15 points and eight rebounds, while Victor Oladipo scored a team-high 16. Vucevic was held to 10 as Orlando was kept under 90 points for the third time in six games. It's reached 100 in the other three and split the six games accordingly.
For the season, the Magic are 9-1 when reaching 100 points. When Harris, the team's leading scorer at 18.5 points per game, is held under his season average or out of the lineup altogether, the Magic are 5-16.
"It just happens to be numbers wise that we've come out to be 9-1 when we're over 100," coach Jacque Vaughn said. "You've got to score in this league."