Boston Red Sox at Tampa Bay Rays game preview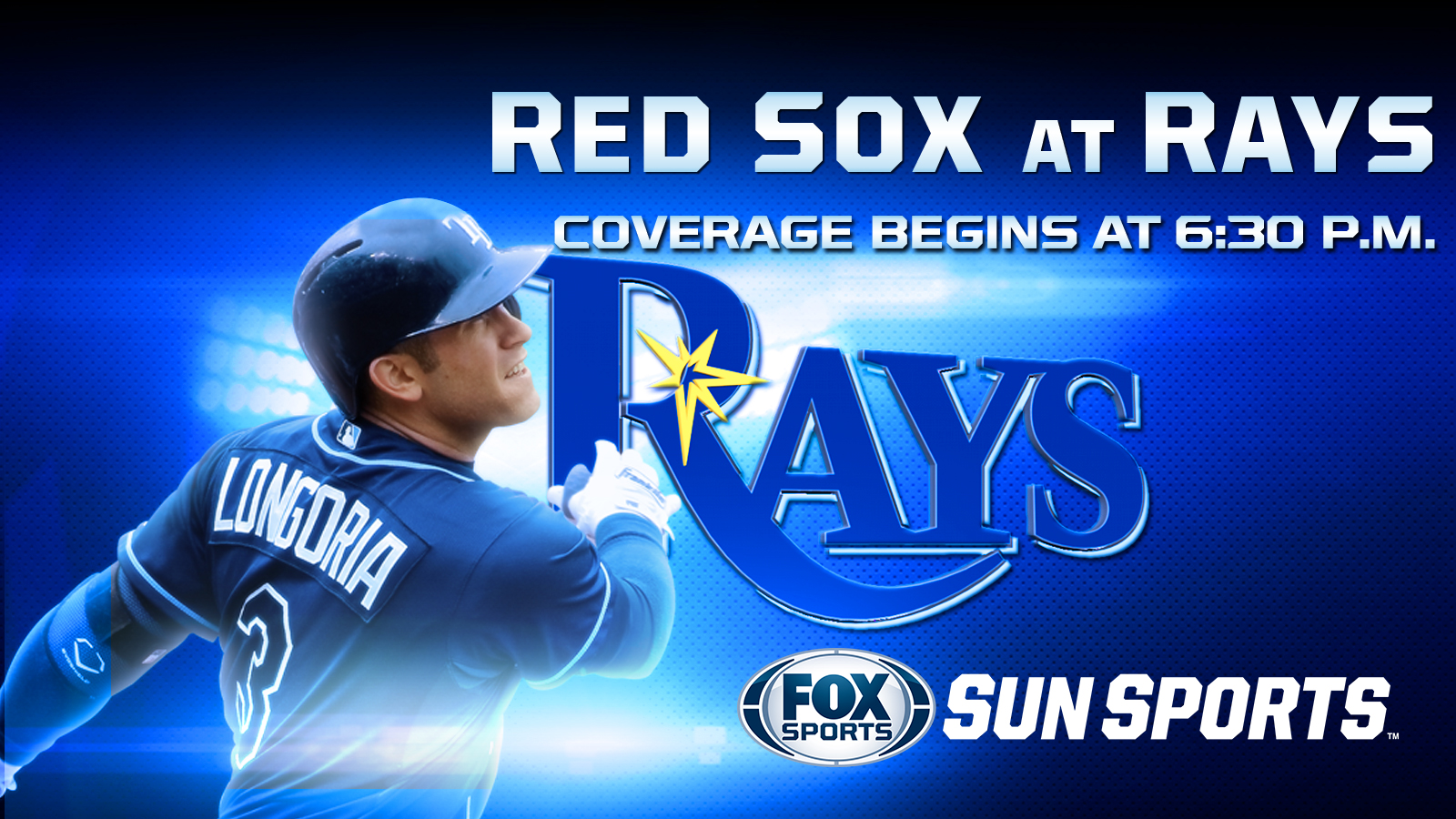 As poor as the Boston Red Sox have played at home over the last the month, they've been very good on the road of late.
The Red Sox can record a third straight win at Tropicana Field by handing the Tampa Bay Rays a third consecutive defeat Saturday night.
Boston (59-75) has dropped 14 of 17 at Fenway Park and began its 10-game trip on an eight-game skid that capped a 2-9 homestand. However, the Red Sox took two of three at Toronto and scored all their runs in the first two innings of Friday's 8-4 victory over Tampa Bay.
Rookie Mookie Betts hit a grand slam and Yoenis Cespedes had two RBI as Boston won for the sixth time in seven road contests.
"I can't tell you the last time I've hit a grand slam, going back to high school and everything else," said Betts, batting .318 with two of his three homers in six games.
Cespedes is 12 for 28 with nine RBI in seven games after batting .229 with 13 RBI in his first 18 since coming to Boston.
He's 3 for 9 with four RBI in his last two versus Tampa Bay (65-70), which has dropped nine of 13 and committed an error in six straight.
The Red Sox tagged Jake Odorizzi (9-11, 4.23 ERA) for five runs in 3 1/3 innings during a 7-1 home win May 31. Six days earlier, the right-hander yielded one run in six innings while not factoring in the decision of an 8-5 victory over Boston at Tropicana Field.
Odorizzi allowed five runs, 12 hits and struck out 23 over 19 2/3 innings to win two of three before giving up eight and 11 hits — including four homers — in four innings of a 9-1 loss at Baltimore on Monday.
"Jake has been hit a little bit this year, but he hasn't been hit like that in a long while," manager Joe Maddon said.
Batting .191 against the Rays this season while often drawing the ire of their players and fans, David Ortiz is 1 for 7 versus Odorizzi.
Teammate Allen Webster (3-2, 5.81) looks to bounce back after he allowed season highs of six runs and eight hits in 4 1/3 innings of an 8-6 defeat to Seattle on Sunday.
"You can't leave balls over the middle of the plate," Webster, who was 2-0 with a 3.86 ERA in his previous three starts, told MLB's official website.
"I have to get back at it."
In his only other outing against the Rays on July 27, Webster overcame five walks to allow two runs in 5 1/3 innings of a 3-2 victory that snapped Boston's six-game skid at Tampa.
Desmond Jennings is 1 for 3 with a double against Webster, but it's uncertain if he will play after sitting with knee soreness Friday.
Tampa Bay's Wil Myers is batting .162 in 10 games since missing almost three months with a sprained wrist.
Boston infielder Xander Bogaerts is expected to be reinstated from the seven-day concussion list. Mired in a 1-for-23 slump, Bogaerts is 6 for 62 with 19 strikeouts in his last 18 contests.
He's batting .353 in his last four at Tropicana Field.