Boston Bruins at Florida Panthers game preview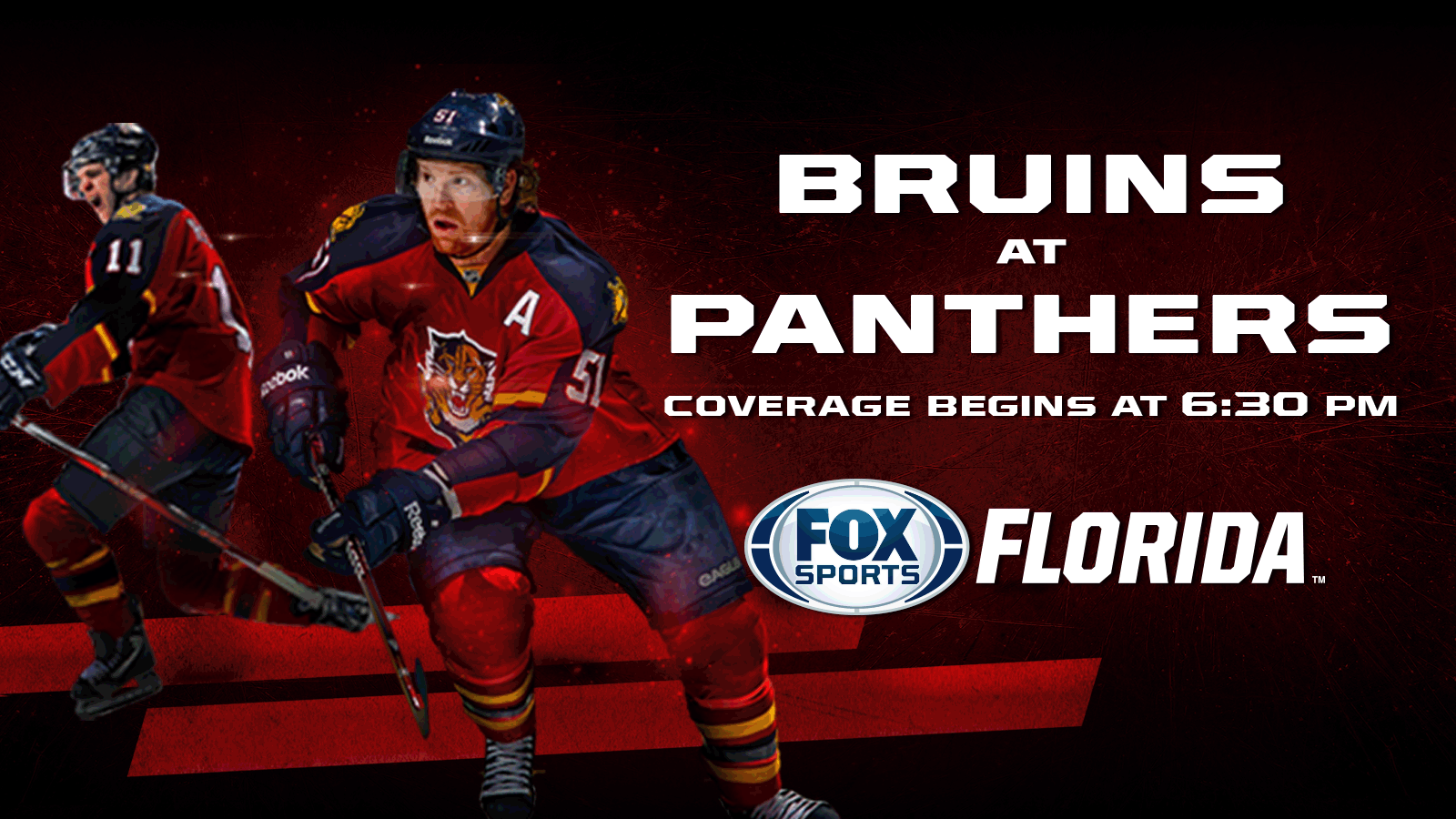 The Boston Bruins are slipping, while the NHL's hottest team continues to gain ground on them for the final Eastern Conference playoff spot.
After losing a critical showdown, Boston looks to end a three-game skid by continuing its domination of the Florida Panthers on Saturday night.
The Bruins (36-24-11) hold the second wild-card spot but have dropped three straight, allowing the Senators pull within two points with Thursday's 6-4 loss in Ottawa. Boston held a 10-point advantage over the Senators prior to Ottawa's 13-1-1 run, and the Senators also have a game in hand.
An eighth straight playoff appearance is in jeopardy for the Bruins.
"It's something that's self-inflicted," left wing Milan Lucic said. "We have to step up our game if we want to end up where we want to end up at the end of the year."
While the first two of Boston's three consecutive losses were largely due to lack of scoring – it totaled one goal on 77 shots against Washington and Buffalo – defense was the problem at Ottawa. The Bruins trailed for the majority of the game after squandering a 2-1 lead in the first period and gave up six goals for the first time since Dec. 27.
"When you look at the game, the feeling is that they seemed to want it more than we did, and that's the other part that's disappointing," coach Claude Julien told the team's official website. "At one point, you've got to look at yourself in the mirror and 'well, let's stop pretending here and start showing we want to be in a playoff spot."
The Bruins' nine straight wins over the Panthers – the most recent being a 2-1 home victory Nov. 4 – ties them for the second-longest series winning streak in the league. Their 10-game run against Tampa Bay is the longest.
All nine wins have come in regulation, with Boston outscoring Florida 35-11 and the Panthers going 1 for 23 on the power play.
Tuukka Rask has won 10 starts in a row over the Panthers, posting a 0.99 goals-against average with three shutouts. His 1.07 career mark against Florida is his lowest against any opponent.
The Panthers haven't beaten the Bruins since a 6-2 home victory March 15, 2012, and another defeat Saturday would put them in a tie for the longest series losing streak in team history. Florida dropped 10 in a row to Columbus from March 21, 2009-Dec. 4, 2014.
Florida (32-25-14), five points behind the Bruins, continues to cling to hopes of reaching the playoffs for the second time in 14 seasons. The Panthers avoided a third straight loss by winning 3-1 over Detroit on Thursday.
Roberto Luongo made 26 saves in his first start since March 3 after being out with a shoulder injury.
"We don't want to look at the big picture,"?Luongo, 4-6-1 with a 2.74 GAA in his last 11 starts against Boston, told the league's official website. "We just want to look ahead. We'll enjoy this one (Thursday), but we know that our next one, our season is pretty much on the line. We have 48 hours to get ready."
Jaromir Jagr scored his second goal with the Panthers and 718th of his career Thursday, passing Phil Esposito for fifth place on the all-time list. He also has five assists since being acquired by Florida. Linemates Aleksander Barkov and Jonathan Huberdeau have five and 10 points, respectively.