Blue-Grey All-American Bowl to stream live on FOXSportsFlorida.com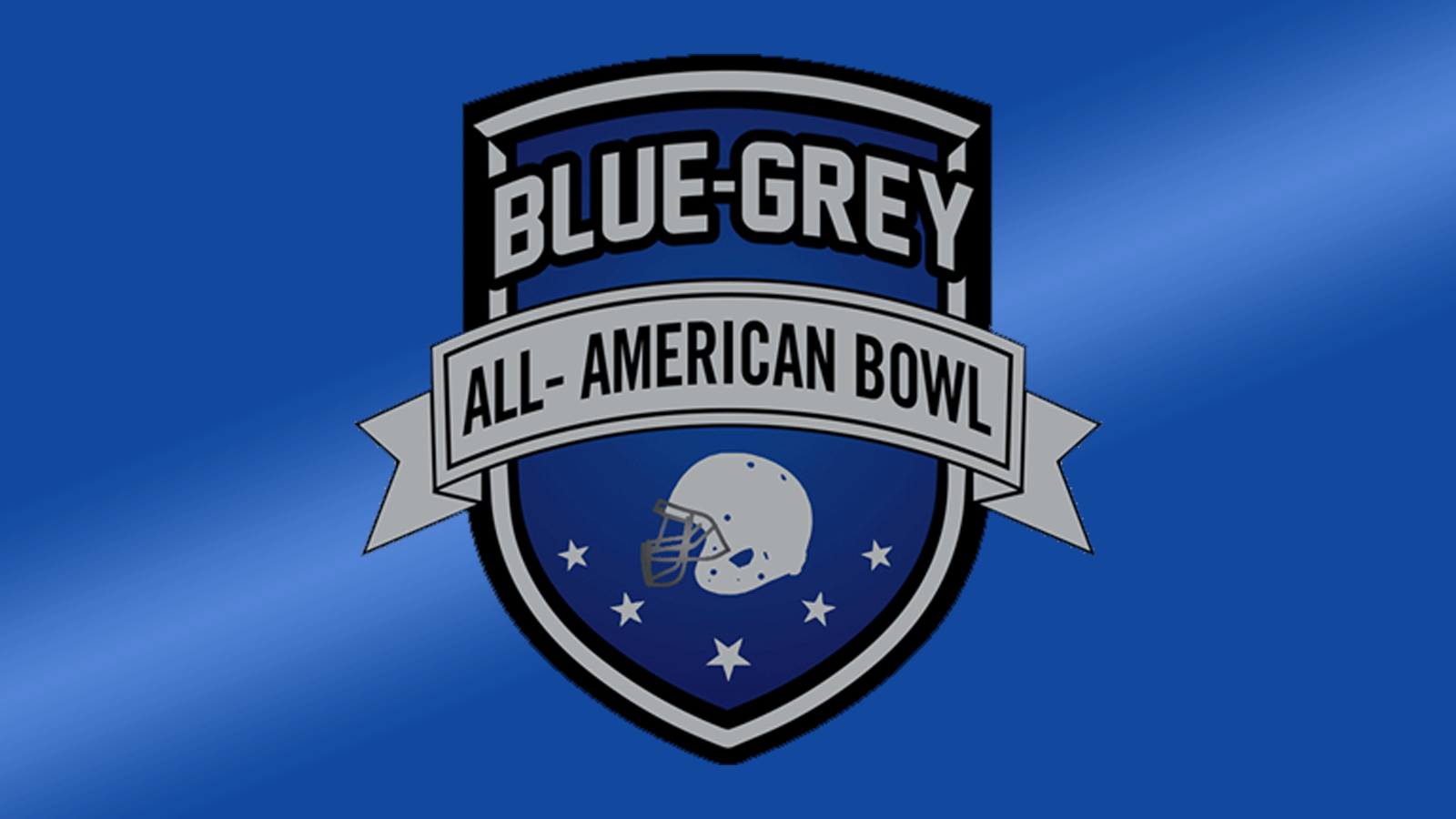 WATCH THE BLUE-GREY ALL-AMERICAN BOWL LIVE STREAM
TAMPA, Fla. — On Saturday, Jan. 10 at 8 p.m., FOX Sports Florida will head to Raymond James Stadium in Tampa for the annual Blue-Grey All-American Bowl. The game will be streamed live on PrepZoneFlorida.com via Prep Zone, and re-aired statewide on Sun Sports at 8:30 a.m. on Sunday, Jan. 11, and on FOX Sports Florida the following day, Monday, at 12 p.m. Featuring a North vs. South matchup of some of the best high-school football players from around the country, the Blue-Grey All-American Bowl will feature Bernie Guenther on play-by-play, alongside color commentator Brady Ackerman, and Roxanne Wilder reporting from the sidelines.
The North team features a top notch offensive line led by a trio of standouts in 6-foot-3, 300-pound Dominic Frederickson (Freedom, Calif.), a San Jose State commit, 6-foot-5, 286-pound Zeke Martin (Medina, Ohio), an Illinois commit, and 6-foot-5, 260-pound Chris Lindstrom (Shepherd Hills, Mass.), a Boston College commit. Big-play wideout Darick Holmes, Jr. (5-foot-9, 185 pounds), an Arizona commit, will supply plenty of excitement. Defensively, the North team possesses a stout unit, keyed by a pair of playmaking linebackers in 6-foot, 215-pound Brett Zanotto (Franklin Regional, Pa.), a Maryland commit, and 6-foot-2, 225-pound Nick Faulkner II (Canton McKinley, Ohio), a Kent State commit.
The South squad will be led by a wealth of offensive weapons, led by 6-foot-1, 170-pound quarterback Jeff Smith II (Clearwater Central Catholic), a Boston College commit, a trio of top running backs in 6-foot, 214-pound Mon Denson (LaGrange, Ga.), a South Carolina commit, 5-foot-11, 195-pound T.J. Simmons (Lakeland Christian), a UCLA commit, and 5-foot-9, 190-pound Karan Higdon (Sarasota Riverview), an Iowa commit, and 6-foot-1, 170-pound wide receiver Tavares Martin (Palm Beach Dwyer), a West Virginia commit.
"It's always a pleasure to be a part of the Blue-Grey game, and it's extra special when we can be a part of a national game in a great venue like Raymond James Stadium," said Stephen Grecsek of OUR TEAM. "Gus Bell and Larry Ryans make it a memorable experience for all the athletes. I'd like to thank FOX Sports Florida and all of our partners who made our coverage possible all season long."
About FOX Sports Florida / FOX's Sun Sports
FOX Sports Florida and Sun Sports are the regional television homes of the Orlando Magic, Tampa Bay Rays, Miami HEAT, Miami Marlins, Tampa Bay Lightning and the Florida Panthers. The regional sports networks are available in more than 6.5 million cable & satellite homes across the state. FOX Sports Florida and Sun Sports are committed to making a positive impact in the communities we serve by engaging our audiences and providing award winning TV and web coverage of Florida's hometown sports teams. For more information, channel listings and how you can get involved with FOX Sports Florida / Sun Sports, visit www.FOXSportsFlorida.com
About OUR TEAM
OUR TEAM Management Group, LLC is a Tampa-based sports marketing agency that specializes in high school programming, content development, television and live stream production, event management, and sponsorship sales. The primary focus of OUR TEAM's high school content is celebrating the athletes and the community organizations that support them. For more information, visit www.ourteamhq.com