Atlanta Hawks at Miami Heat game preview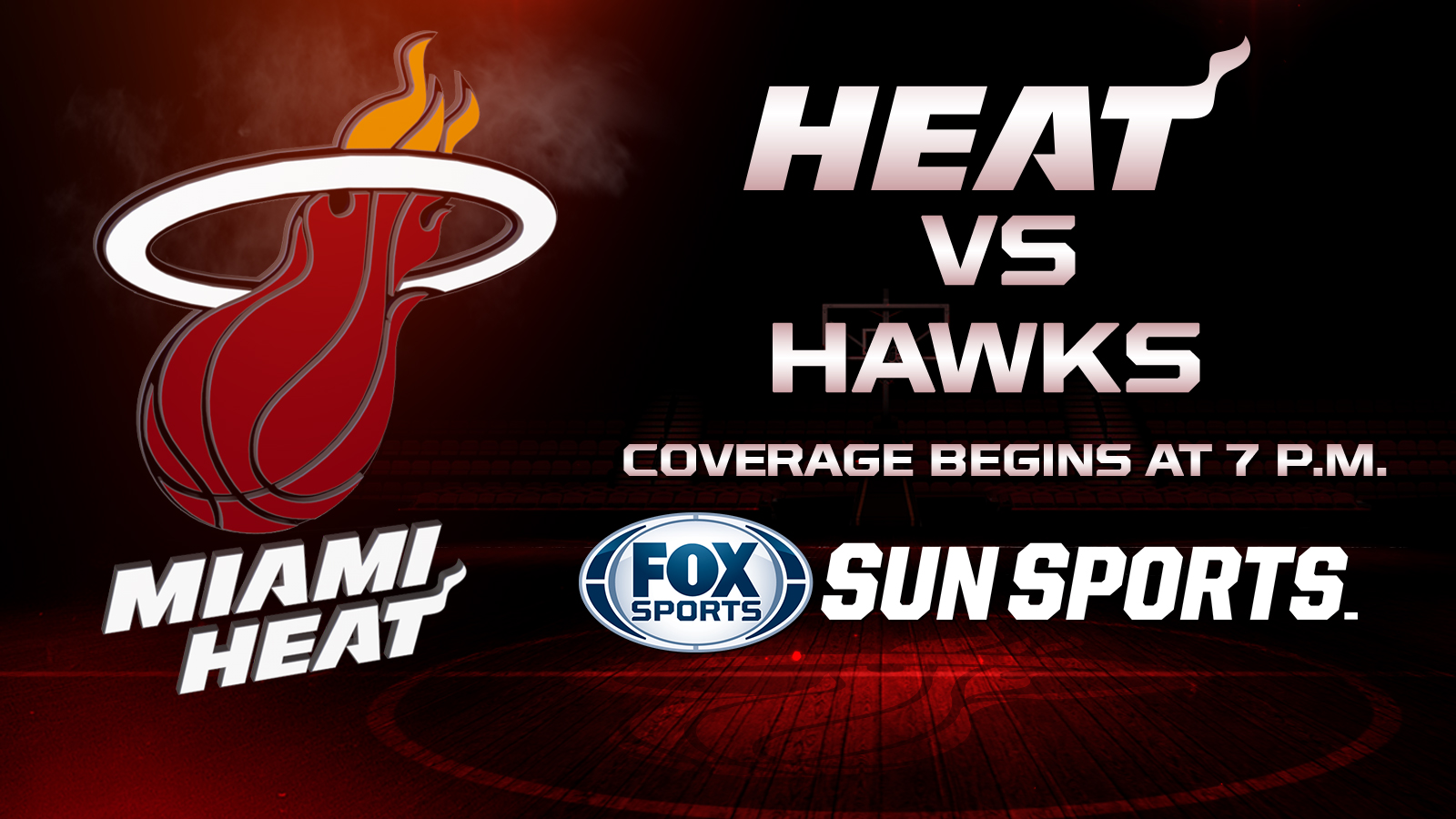 TV: SUN SPORTS
TIME: COVERAGE BEGINS AT 7 P.M.
Paul Millsap is back on track and so are the Atlanta Hawks, though Mike Budenholzer would still like to see his team commit fewer turnovers.
They seek a fifth straight victory over the Miami Heat for the first time in more than 23 years Saturday night.
The visiting Hawks (46-12) have won three in a row after their first back-to-back defeats since November. They were 36 of 96 from 3-point range in victories against Milwaukee, Dallas and Orlando after going 15 for 67 (22.4 percent) in losses to Boston and Toronto.
Millsap had 20 points in Friday's 95-88 win against the Magic and has averaged 19.3 on 50.0 percent shooting over his last three. He was limited to 11.3 points and shot 36.7 percent when Atlanta lost three of four previously.
Atlanta opened with a 19-3 edge, though the Magic eventually rallied — largely due to 18 Hawks turnovers leading to 20 points. They average 14.3 and have committed 18-plus in three of four after doing so as many times in the 25 games immediately prior to the All-Star break. Opponents are averaging 21.8 points off turnovers in the last four games.
"Maybe sometimes when it comes easy early, you don't keep the sharpness, the crispness, you need," Budenholzer said.
Atlanta has won four straight against Miami, shooting a combined 55.0 percent in two double-digit victories this season. The Hawks haven't had four consecutive wins against the Heat since they took 10 consecutive meetings from March 11, 1989-Nov. 9, 1991, the longest winning streak in series history.
The Heat (25-32) lost to New Orleans for a second time in seven days Friday, giving up a career-high 24 points to Alexis Ajinca, including the go-ahead layup with 26 seconds left in a 104-102 road loss.
Dwyane Wade's struggles continued as he had 11 points on 4-of-16 shooting and missed a 3-pointer as time expired, falling to 2 for his last 23 from beyond the arc. Wade has shot 35.8 percent from the field in five games since missing seven with a strained right hamstring.
"You can always look at things you would have done differently, but it's a lot different when you are out there in the heat of competition," coach Erik Spoelstra said. "I live with Dwyane Wade with the ball in his hands to make decisions at the end of games."
Goran Dragic continues to be inconsistent with his new team, scoring 20 Friday after being limited to 12 points six days earlier versus New Orleans in his Heat debut. He scored 23 in Monday's win versus Philadelphia and had eight points on 3-of-10 shooting in Wednesday's win over the Magic.
Dragic has averaged 19.5 points on 52.7 percent shooting in his last four matchups with Atlanta.
Luol Deng continues to play well, averaging 24.0 points while shooting 66.7 percent over his last three contests.
The Hawks have won seven straight on the second night of back-to-backs and are 11-3, trailing only Golden State (10-2).
Miami is 5-8, averaging 87.5 points and letting opponents shoot 40.9 percent from deep while dropping seven of eight.
Jeff Teague is averaging 22.7 points on 56.4 percent shooting in his last three against the Heat.