76ers at Heat game preview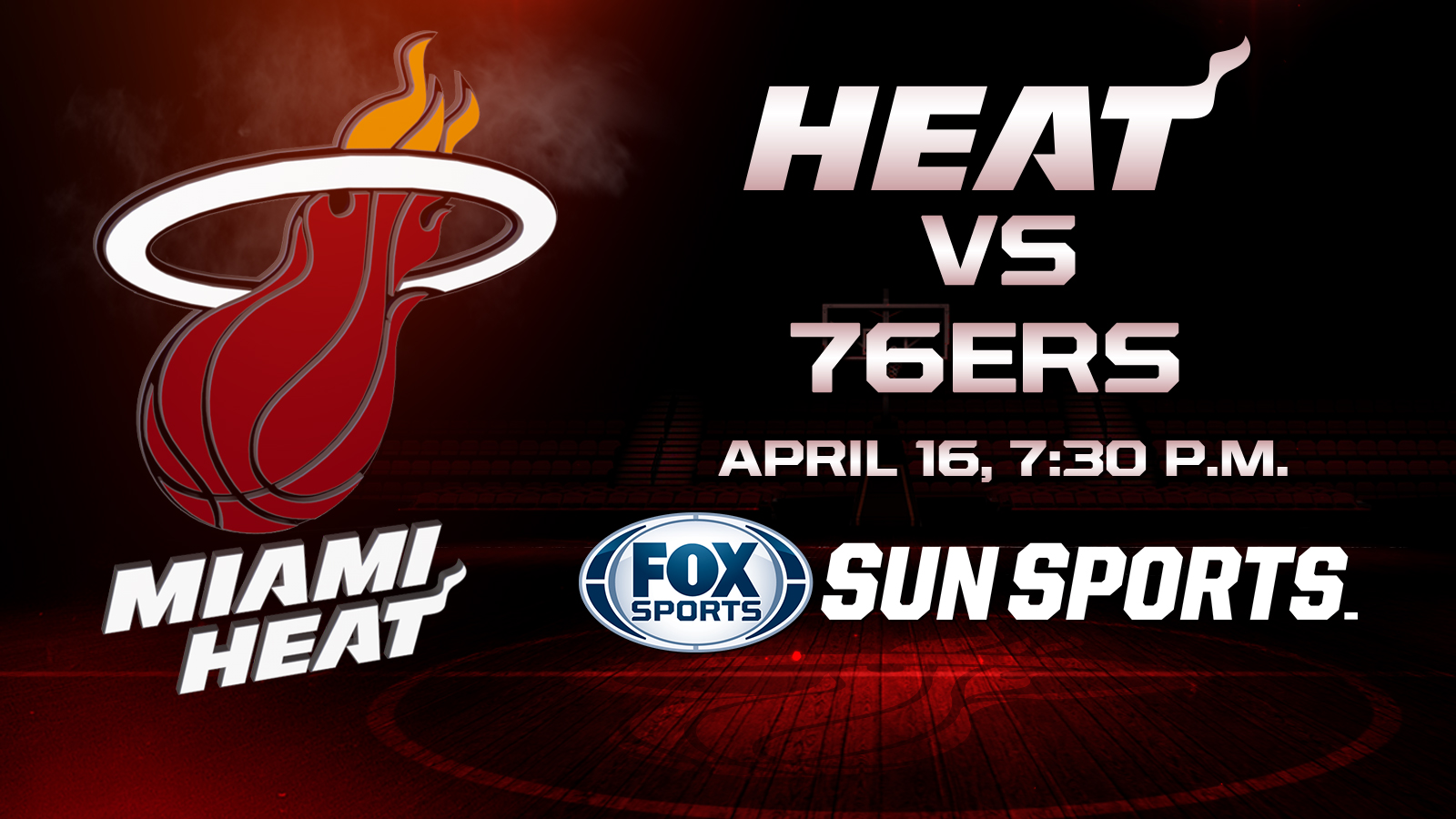 The Miami Heat resigned themselves to finishing with the second seed in the Eastern Conference. Considering their recent busy schedule and dominance over their likely first-round opponent, that may not have been a bad idea.
Miami closes its regular season Wednesday night against the visiting Philadelphia 76ers.
Having home-court advantage throughout the East playoffs was still in play for the Heat (54-27) entering Monday's trip to Washington. But coach Erik Spoelstra gave LeBron James and Chris Bosh the night off, limited Dwyane Wade to 18 minutes and saw a mostly lackluster rotation get walloped, 114-93.
That gave the No. 1 seed to Indiana, which is just one game ahead of Miami but owns the tiebreaker due to a better conference record.
Wednesday marks the Heat's sixth game in nine days and league-high 27th since the beginning of March. James played 40-plus minutes nine times during that stretch after doing so just 12 times in his first 53 games. Bosh's 79 games played are his most since 2004-05 for Toronto.
"Those guys put in a lot of mileage," Spoelstra said. "Our schedule was fairly extreme down the stretch. I've never been a part of a group that's played that many games in that few of days down the stretch. That's not an excuse, but we want to just make sure our guys are sharp and feeling healthy."
It remains to be seen if Spoelstra will keep James, Bosh or Wade sidelined for Wednesday's contest, which Miami enters having lost four of five. The Heat dropped three of their last four in 2011-12 before winning their first of two straight titles, though they ended last season with eight straight victories.
They'll meet Charlotte in the first round unless Washington loses at Boston on Wednesday and the Bobcats knock off Chicago, in which case they'll match up with the Wizards. Miami has won 16 straight over Charlotte but split four matchups with Washington.
The last time the Heat finished as the East's No. 2 seed was their 2012 championship run.
"When the playoffs start, we have a new season and we will be looking forward to it." said Wade, who scored nine points Monday as he tried to stay in a rhythm after recently missing nine straight games due to a left hamstring injury.
Miami had won 15 straight over the 76ers prior to a 114-110 loss in the season opener at Philadelphia on Oct. 30. The Heat held them to 36.9 percent shooting in a 101-86 road win Jan. 17 in the only other meeting.
The 76ers (18-63), who have lost 16 of 17 away from home, would finish with their third-worst record ever with a win. A loss would see them match the 1995-96 club for the franchise's second-worst mark, though that may be a good omen considering Philadelphia selected Allen Iverson with the top draft pick after that season.
Michael Carter-Williams continued the best campaign by a 76ers rookie since Iverson with 21 points and a season-high 14 rebounds in a 113-108 home win Monday over Boston. He's averaging 18.4 points on 53.0 percent shooting over his last nine contests.
"I think I'm taking better shots and I have more trust in my shot," Carter-Williams said.
He's the franchise's highest-scoring rookie since Iverson averaged 23.5, and his 6.3 assists per game are the second-most by a rookie in team history behind Iverson's 7.5. Carter-Williams is also averaging 6.2 rebounds, the most by a first-year 76er since Clarence Weatherspoon's 7.2 in 1992-93.
The Syracuse product finished with 22 points, 12 assists, nine steals and seven boards in his NBA debut against the Heat.