Top 10 Fantasy Basketball Waiver Wire Adds (Feb. 8)
Every Monday, D.J. Foster will highlight 10 waiver wire adds for your fantasy basketball team. Here are the selections for the week of February 8:
Fantasy Basketball Top 10 Waiver Adds (February 8)
Player
Position
Games
Note
Stanley Johnson
SF
2
He's soaking up the minutes lately and has scored in double-figures in seven straight games. He's a well-rounded wing who should absolutely be picked up now that he's getting substantial minutes.
Terrence Ross
SG/SF
2
With DeMarre Carroll and James Johnson sidelined, Ross has stepped into a bigger role. He won't do much, but he can add some threes and big scoring nights every now and then.
Norris Cole
PG/SG
3
If Cole is still out there, snatch him up. The Pelicans are the only team playing three games this week, and Cole has been involved plenty with Eric Gordon out and Tyreke Evans banged up.
P.J. Tucker
PG
2
It's unclear how much it would help his fantasy stock, but he's a major candidate to be traded soon. Keep an eye on him.
Al Jefferson
PF/C
2
You've waited long enough. Jefferson is back doing non-contact and conditioning work, so he should return after the All-Star break.
Tyson Chandler
PF
2
He has a low upside, but if you're in need of rebounding and better shooting percentages, Chandler can help without taking much off the table. Just don't expect lots of points.
Bryce Dejean-Jones
SG
3
A temporary option, but anyone in the Pelicans' rotation is worth rostering since they play more games than everyone else on a short week.
Cody Zeller
SF
2
Zeller is back from injury, and although Michael Kidd-Gilchrist carves into his production some, there's still some short-term value here until Jefferson returns.
Archie Goodwin
PG/SG
2
It's still Goodwin's show for the time being, as the Suns are going to play it safe with Brandon Knight's groin injury.
Kelly Olynyk
PF/C
2
He would be a fantasy beast with more playing time. Hope for a roster shakeup in Boston over All-Star weekend.
Not a great crop of free agents this week, as just about everyone pounced on guys like Michael Kidd-Gilchrist, Aaron Gordon, Devin Booker, Markieff Morris and plenty of others you saw listed here last week. Stanley Johnson and Norris Cole are the two best free agent additions this week. Cole can help you win the week with three games, while Johnson should be a long-term contributor in Detroit for the rest of the season. Go get him if you still can.
Safe to cut: Derrick Williams, Manu Ginobili, Ian Mahinmi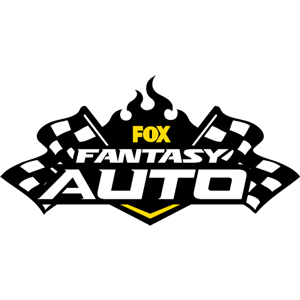 FOX Fantasy Auto
Form a Racing Team, Compete for Prizes
Play Now!