WhatIfSports: NHL Stanley Cup Final Simulation Prediction
Although most believe it to be true, statistically backed sports-simulation predictions are not black and white. They, at times, ooze with areas of gray. Take, for instance, our 2015 NHL Stanley Cup Playoffs simulation, some may believe WhatIfSports predicted a New York Rangers vs. Calgary Flames Stanley Cup Final.
What I see is WIS' NHL simulation engine projected the Rangers to reach the Final less than 33 percent of the time and the Flames less than 25 percent of the time. On the flip side, the Chicago Blackhawks had better than a 17-percent chance – second-best odds in the Western Conference, while the Tampa Bay Lightning enjoyed a 23.5-percent chance of reaching the Final. In other words, our NHL simulations place odds who it believes are the most statistically sound and the bracket provides an aesthetic to the most common results.
We love brackets.
As for some key player stats heading into the Final, we'll start with the netminders. Chicago's Corey Crawford has allowed 2.56 goals per game, while posting a .919 save percentage in 14 playoff games. Tampa Bay's Ben Bishop has allowed 2.15 goals per game with a .920 save percentage in 20 previous games the past few months. This is compared to regular-season marks — aka a larger statistical sample size — of 2.27 and .924 for Crawford and 2.32/.916 for Bishop.
On offense, the Lightning's Tyler Johnson, Nikita Kucherov and Steven Stamkos all rank inside the postseason Top 10 in points scored with a combined 57 points in addition to a plus-13 (plus-minus) when on the ice. The Blackhawks counter with a combined 56 points from Patrick Kane, Jonathan Toews and Duncan Keith. Keith — by himself — has an NHL-best plus-13 this postseason.
So, we simulated the Blackhawks and Lightning series 1,001 times and WIS NHL simulation engine projects Tampa Bay to win in six games with average goals per game 2.32-1.95 in favor of the Lightning.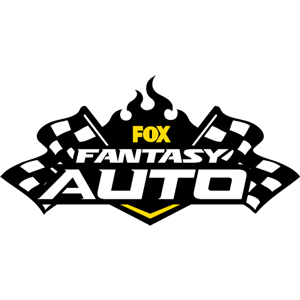 FOX Fantasy Auto
Form a Racing Team, Compete for Prizes
Play Now!