NASCAR PREVIEW – SYLVANIA 300
One race into the Challenger Round of NASCAR's Chase for the Sprint Cup the teams are now adjusting their settings for the flat track of New Hampshire Motor Speedway. Last week's winner Brad Keselowski also happens to be the most recent winner at New Hampshire. The Penske driver led the most laps on his way to that race win, and will want to extend his domination this week as well. The track poses a unique challenge compared to the high corner speeds of Chicagoland Speedway. Kyle Busch set the fastest qualifying speed ever at the track by taking pole in July, and the higher speeds created tire problems for some.
Like Chicago, starting position in New Hampshire isn't of the utmost importance. While more than 50 percent of the circuit's races have been won by a top-10 starter, more than 20% of the 39 race winners have come from deeper in the field than 20th. Teams will have learned their lesson from the tire degradation they suffered in their last visit here, but with the next round of the Chase on the line, it won't stop some from pushing the envelope.
Brad Keselowski – There isn't a driver flying higher than Keselowski right now. The Penske Racing championship contender is carrying forward with back-to-back wins, and is already safely in the second elimination round of the Chase. To make things even better, Keselowski now goes to New Hampshire where he won back in July by dominating the race and leading 138 laps. There doesn't appear to be much slowing down the No. 2, but he will have to be careful that he is able to maintain that momentum through the next two races and the remainder of the Chase elimination rounds. Keselowski has often been a driver that can carry streaks forward, and his current wave could take several weeks to break.
Jeff Gordon – One of the best drivers each time Sprint Cup visits New Hampshire is Gordon. The former champion carries a driver rating of 107.7 through the last nine years at the track, and boasts an average finish of 11th from an amazing 39 starts. His three victories here are also near the top of the statistics, but anywhere you can score 22 top-10 finishes one would expect to be near the pinnacle. Gordon led 19 laps here earlier this season, but was only able to finish 26th after losing a bet on fuel strategy. The No. 24 team is currently on a run of consecutive runner-up finishes and will be anxious to take one step forward and claim a guaranteed spot in the next round of the Chase.
Jimmie Johnson – After pit road trouble it is time for Johnson to regain his usual spot among the top Chase contenders. He finished 12th last weekend in Chicago, which was abnormal for him, especially in a Chase race. At New Hampshire he should be expected to quickly return to form, though. The defending champion finished 42nd due to tire troubles in the last New Hampshire race, but owns three wins and 17 top-10 finishes from 25 starts. His average result is 10.5, and this can be considered one of his best tracks. Last week's finish was against Johnson's run of play, interrupting a string of four consecutive top-10 finishes. He, like teammate Gordon, will be aiming to guarantee his place in the next round of the Chase with a win this weekend.
Matt Kenseth – A spin entering pit road cost Kenseth a shot at victory last week, and he won't want to suffer another mistake this week. He battled back to finish 10th, and will continue to do all he can to persevere in order to gain as many points as possible in the Chase. Kenseth hasn't finished outside of the top 10 in his last three New Hampshire starts, and brings an average finish of 13th to the track with 20 starts under his belt. Kenseth's only New Hampshire victory came in this race last season when he led 106 laps. The current season has been a good one for this team, and the only things left for them to do is notch a victory and a championship.
Denny Hamlin – Hamlin could be a solid fantasy option this week. The team has demonstrated improvement in the last few races, picking up three top-10 finishes in the last five races. He finished sixth last week in Chicago, and will be at one of his better tracks in New Hampshire this week. Hamlin's New Hampshire driver rating is 103.6, and he has two wins in addition to 11 top-10 finishes from 17 races at the track. His average finish here is 8.9. He has been a little inconsistent since his string of four consecutive top-10 finishes, but this could be the perfect week to play the No. 11. This is a good track for Hamlin, and he still has the hunger to move forward in the playoffs.
Joey Logano – While it is hard to put Logano on the downgrade side of this week's preview, he may not offer the same upside as some others. Logano could certainly reverse his recent history of just one top-10 finish in the last six New Hampshire outings, but fantasy players may not be willing to take that risk this deep in the season. He crossed the finish line just as his engine was expiring last week, and while it was a fourth-place finish for him, it shows how close he was to something much worse. Logano has been one of the stronger driver this season, and being teammate to the hottest driver in the series counts for something as well. However, fantasy players looking for safety may want to look elsewhere this week.
Jamie McMurray – New Hampshire hasn't been the best place for McMurray to work his magic. McMurray has scored just three top-5 finishes in his 23-race career at the track, but has failed to finish on the lead lap 12 times while also suffering three DNFs. His average finish here suffers as a result of those statistics and stands at 21.2. His driver rating also isn't the greatest at 68.4. McMurray failed to get into the Chase, but put together a rather impressive outing in Chicago last week to race up front most of the afternoon and pack up the truck with a ninth-place to show for it. This team remains on the cusp of a victory, but the chances of it coming in New Hampshire appear to be slim.
Tony Stewart – Though Stewart may appear to have all the trappings of a fantasy standout this week in New Hampshire, owners have plenty of reason to play it cool on the No. 14. Stewart hasn't looked like himself for much of 2014. He started the season slowly, started turning in some respectable performances, but then had it all unravel at Watkins Glen earlier this summer. The team owner hasn't fully recovered from the off-track trauma that has affected his season, and could use some time to work his way forward again. He finished 18th last weekend in Chicago, a track where he has traditionally been one of the top contenders. His New Hampshire driver rating of 110.0 is the best among active drivers, but fantasy players may want to be cautious.
Paul Menard – Menard wasn't able to turn strong practice speed into a decent finishing position last weekend in Chicago. The Richard Childress Racing driver converted his ninth-place starting position into a 21st-place result after a long afternoon. Unfortunately, Menard's New Hampshire history doesn't give fantasy players a long-shot option this week either. The veteran started 15 Cup races at the flat oval, but has yet to notch his first top-10 finish there. It could be a long weekend for the team that finished 19th here in July. Fantasy players are interested to know that Menard's best New Hampshire finish came in this race in 2012 when he finished 12th; otherwise his average finish at the track is 24.3.
Kyle Larson – Though Larson has yet to win this season he has come close on a few occasions, and continues to impress deep into his first year on the circuit. Fantasy owners should remember that one of his best finishes came the last time he visited New Hampshire when he raced to third in July's New Hampshire race. That was his first Cup outing at the track, and his third-place effort last week could mean he might be poised for another strong weekend. In total he has accumulated six top-5 and 12 top-10 finishes so far this season with nine races still remaining. That resume currently puts him 17th in the points, the top runner behind the 16 Chase contenders.
Follow @cjradune on Twitter.
Radune was named the 2012 Racing Writer of the Year by the Fantasy Sports Writers Association. Get a FREE RotoWire 10-day trial (no credit card required) at RotoWire.com.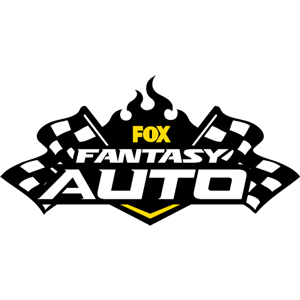 FOX Fantasy Auto
Form a Racing Team, Compete for Prizes
Play Now!