NASCAR PREVIEW QUICKEN LOANS RACE FOR HEROES 500
With just this week's race at Phoenix International Raceway remaining for drivers to make the cutoff for the season-ending championship finale, tensions are running high. Last week's race in Texas sparked a flashpoint between Brad Keselowski and Jeff Gordon while Jimmie Johnson pulled ahead to victory.
Unlike the past few races, Phoenix's unique track doesn't put a hefty premium of qualifying. Less than 50% of the 31 races held at the track have been won from the top 10 starting positions, but just three have been won from someone starting outside of the top 20. Kevin Harvick has won three of the last four races at the track, and will likely be the early favorite after another strong race last weekend in Texas. The last driver to win at Phoenix from pole was Carl Edwards in 2010, and since then just two wins have come from starting positions inside the top 10. This week's race has the potential to repeat the drama that has been building, but will definitely produce four championship contenders who will risk it all in a one-race showdown.
Kevin Harvick – One week after dusting off the disappointment of Martinsville, Harvick stormed back to a second-place finish at Texas Motor Speedway. The Stewart Haas Racing driver still finds himself on the outside of the four championship transfer spots, but shaved off an impressive portion of the points deficit holding him back and is now just six points behind the magic fourth position. Harvick has also won the last two Phoenix races, leading 224 of the 2014 spring race's 312 laps in one of his strongest efforts of the season. It would be a shame not to see Harvick battling it out in Miami as fast as he has been all season, and Phoenix is where he has to make that happen.
Jeff Gordon – Despite not being able to convert his strong car into a victory last week, Gordon demonstrated the speed that could win him another championship. Gordon led 49 laps last week in Texas, and has been one of the fastest cars in the field recently. At Phoenix he boasts a finishing average of 11.3 in 31 career starts. His last five races at the track have produced three top-10 finishes, and his last win there came in 2011. He slipped from first to fourth in the standings in the Chase, but is still in a good position to advance with a top run this week. Gordon's driver rating of 92.3 at the track should give fantasy owners confidence for Phoenix.
Dale Earnhardt Jr. – The No. 88 team appears to have rediscovered its mojo after elimination from the Chase. Earnhardt not only scored his first Martinsville win, but then ran to a meaningful sixth-place finish last week at Texas Motor Speedway. The team now has consecutive top-10 finishes under its belt and can extend that streak in Phoenix where Earnhardt has a driver rating of 90.4. He has two Phoenix wins to his credit in the early stages of his career, but more importantly has three consecutive top-5 finishes at the track heading into this week's race. Earnhardt started 2014 strongly, and is ending the season in similar fashion. Fantasy players can continue to rely on him until that tide reverses.
Carl Edwards – Still alive in the Chase, but currently outside of the top four contenders, Edwards is eyeing Phoenix as an opportunity to win his way into the Miami finale. He won the 2013 spring race at the track and finished eighth there earlier this season after starting 23rd. The success Edwards has earned in Phoenix is evidenced by his driver rating of 96.9, putting him firmly in the top-10 active drivers at the track. His ninth-place finish in Texas last week was his third top-10 result in the last five races, and puts him right on the cusp of heading to Miami remaining in the championship battle. There have been better drivers for fantasy players this season, but Edwards should confidently produce a top finish this week.
Denny Hamlin – Hamlin's results late in the 2014 season are eclipsing his finishes from earlier this year. If that trend is anything to go on, fantasy players should reasonably expect the No. 11 to finish Sunday's race higher than the 19th position he scored here in the spring. At Phoenix Hamlin's average finish is among the best at 11.3, and his driver rating is 93.8. His last five races include just one finish outside of the top 10, at Talladega Superspeedway, and he has been more of a contender recently than he has most of the season. Hamlin has one Phoenix win and nine top-10 finishes from 18 career starts. Fantasy players looking for a driver with upward momentum should consider Hamlin this week.
Kasey Kahne – Kahne finished 11th earlier this season at Phoenix, but hasn't landed a top-10 in the latest three races on the calendar. In fact, the last two weeks have seen him unable to complete the full distance after multiple instances of contact on track. Kahne only has one top-10 finish since winning in Atlanta to earn a spot in the Chase. Since then the team has been in a reversal that feels like it is getting worse. Kahne does have three top-5 finishes in his last six Phoenix races, but given how he has been finishing recently it should be difficult for fantasy players to put their trust in him. Watch to see his practice and qualifying, but beware of his recent trend.
Brian Vickers – Vickers surprised fantasy players last week in Texas by putting his No. 55 car among the leaders in the closing laps of the race. He slipped in the closing laps, however, finishing 16th after an otherwise decent afternoon. In 15 races at Phoenix Vickers has only finished in the top 10 once, and that was all the way back in 2005. Since then his best finish at the track was 11th in 2006. His driver rating reflects that underperformance at 67.3. Vickers, like a handful of others, can often shine at a track he hasn't found success at in the past, but that should be the exception rather than the expectation of fantasy players this week.
Clint Bowyer – Unfortunately, it would appear as though Bowyer is taking steps backward as the season winds down. He is 19th in the standings, and finished three of the last five races outside of the top 15. Last week was another tough day for the Michael Waltrip Racing driver, coming home in 28th position after starting 24th. He has just one top-10 Phoenix result in the last five, and brings an average finish at the track of 16.9 this week. His driver rating isn't bad at 92.7, but is heavily weighted toward races earlier in his career at the track. Bowyer hasn't shown the spark that indicates he is ready to win this season, and is running out of opportunities to prove otherwise.
Aric Almirola – Though Almirola has been a value for fantasy rosters many weeks this season, Phoenix shouldn't be seen as one of those opportunities. Almirola has yet to score a finish better than 12th at the track, and is more regularly a top-20 driver here than a top-15 option. His average finish from seven Phoenix starts is 18.6. He scored a handful of top-10s this season, and even won his first race in the series. Unfortunately, he is on a string of six consecutive finishes not even outside of the top 10, but outside of the top 20. His last top-10 result was in September, and no past success at Phoenix makes him a driver to avoid this week.
A.J. Allmendinger – After making an unlikely appearance in the Chase, Allmendinger has continued to turn the tables with decent finishes. He started 23rd last week in Texas, and put himself among the top 15 in the closing stages to finish 14th. The team is learning how to make the moves necessary to run regularly near the top of the order, and that knowledge lends itself to top-10 and even top-5 finishes the more they're able to do it consistently. He has three top-15 finishes in the last five races, along with one top-10. He hasn't yet scored a top-5 at Phoenix, but this could be the week he accomplishes that, making him an attractive long shot option for fantasy rosters.
Follow @cjradune on Twitter.
Radune was named the 2012 Racing Writer of the Year by the Fantasy Sports Writers Association. Get a FREE RotoWire 10-day trial (no credit card required) at RotoWire.com.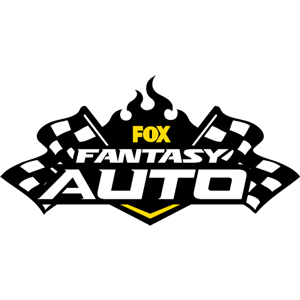 FOX Fantasy Auto
Form a Racing Team, Compete for Prizes
Play Now!