NASCAR PREVIEW – ORAL-B USA 500
With just two races to go before the new Chase for the Championship format begins the teams unpack at Atlanta Motor Speedway, one of the fastest tracks on the schedule. The track's high speeds indicate that a strong car in qualifying and practice will have an advantage. In fact, fantasy players would have to look all the way back to 2003 to find the last time a driver won at the track without starting in the first 11 positions. Jeff Gordon won from 19th position in the fall race of 2003.
In 2011 the NASCAR Sprint Cup schedule dropped Atlanta's spring race from the calendar, and the track has hosted just one fall race each year since. Kyle Busch took the win last year, leading 36 laps, and his Joe Gibbs Racing teammate Denny Hamlin won the 2012 edition. Other strong competitors in 2013's race were Joey Logano, Carl Edwards, Brad Keselowski, and Clint Bowyer. Each of those drivers led a significant number of laps before the checkered flag waved.
Plenty of questions will be asked of engines and tires this weekend. Will the power units have the reliability to run at full tilt for 500 miles? Will higher speeds and more downforce cause more tire failures? Those questions will be what fantasy players hope to answer prior to the waving of the green flag on Sunday.
Jeff Gordon – Despite not having the best of nights at Bristol, Gordon should still be considered a favorite this week in Atlanta. The veteran driver has the best driver rating among active racers at 105.6. His career average finish at the track is also among the best at 11.8. Contact and a cut tire were the culprits of last week's underperformance, but if things click this weekend he could be hard to beat yet again. Gordon has five wins at the Georgia quad-oval, the most recent coming in 2011. His last three races here have all produced top-10 finishes, and he is on top of his game right now. Gordon should be an early candidate for captain of fantasy rosters.
Jimmie Johnson – Fantasy players don't have to look further than Gordon's teammate Johnson to discover another likely favorite this week. Johnson's driver rating is just behind Gordon's at 104.8, and his career average finish at the oval is 11.9. He has two fewer Atlanta wins than Gordon, and his most recent was all the way back in the 2007 season when he swept both races at the track. Johnson overcame two speeding penalties last weekend at Bristol to notch yet another top-5 finish, and has now earned back-to-back top-10 finishes leading to Atlanta. The No. 48 is focused on winning this season's Chase, and nothing would give him more momentum than scoring another win before it kicks off.
Carl Edwards – Edwards has finally started picking up the swing in performance that Roush Fenway Racing worked hard to build. The only Roush driver in the Chase with a win has little worry about, but needed to turn a midseason slump around before starting the playoffs. He finished seventh last week at Bristol, marking two top-10 finishes in his last three races, and ending a five-race skid following his win at Sonoma Raceway. Edwards appears to be back in the saddle and racing well. His average Atlanta finish is 15.2 with a driver rating of 100, which includes a high among active drivers for fastest laps around the oval. Edwards is on an upward swing that fantasy rosters can leverage this week.
Joey Logano – Though Logano may be riding high after pulling level with teammate Keselowski on wins, a top performance at Atlanta may be harder to come by. The Penske Racing driver has only scored one top-5 finish in his seven outings there, and has a disappointing driver rating of 67.1. He has failed to finish on the lead lap in Atlanta five times out of seven, making it difficult to boast top statistics for fantasy players this week. All things considered, Logano is racing the best he has all season right now, finishing in the top 10 in each of the last five races. It wouldn't come as a surprise to see Logano excel this weekend, but fantasy players might want to see his practice and qualifying efforts first.
Matt Kenseth – Two gambles on pit strategy had Kenseth racing for a win last Saturday night. The No. 20 team didn't turn in a top qualifying performance, but pulled off a third-place finish by nursing tires and leveraging track position. This team is the highest placed in points without a win, but could use a victory to add to the spoils and officially book his reservation in the playoffs. The team is certainly trying to nab that win, but probably wouldn't mind if all of their season wins came in the Chase. Kenseth's average Atlanta finish is 12.7, and his driver rating is 96.5. Qualifying has generally been an issue this season, but a top effort this week could launch them into Victory Lane.
Denny Hamlin – After crashing out of last weekend's Bristol race, Hamlin needs to get back on the horse. The No. 11 has just one top-10 finish in his last three races, and though his spot in the Chase is secure the team would have been hoping for a stronger midseason than they've experienced. Hamlin's average Atlanta finish in the most recent five races at the track is not good at 22.2. He did win the 2012 edition of this race, but had two engine failures to drag down the average. Hamlin is not on a consistent string of results at the moment, and hasn't been much of this season. Fantasy players may want to seek some more confidence this week.
Kasey Kahne – Kahne's Atlanta driver rating is less than impressive at 86.0, and his average finish in the last five races there of 25.8 is even less so. Kahne is another driver that fantasy players should wait on. With his most recent Atlanta top-10 coming back in 2010 Kahne presents some risk this week, especially with a poor Bristol outing last week. Qualifying at the track hasn't been a problem for him, though. His average start in the same period is 9.2 and includes the pole in 2011. Kahne finished 36th in last year's Atlanta race, didn't lead any laps, and extended his run of finishes worse than 20th at the track to four. Kahne's season has improved, but is it enough to overcome his Atlanta troubles?
Austin Dillon – Dillon seems to have fared worse the second half of this season than the first. He is now nearly 50 points out of the Chase standings after looking poised to secure a spot with his tally. His last top-10 finish came in the Brickyard 400, but he is finishing more frequently outside of the top 15 than earlier this year. That back step in performance is what has put his spot in the Chase in serious jeopardy. Dillon's only Sprint Cup start in Atlanta resulted in a 19th-place finish, but he did complete a two-day test there earlier in the month. Dillon's two Nationwide Series races earned him top-10 finishes at the track, but Sprint Cup is a different ballgame.
Clint Bowyer – Bowyer is finally turning in more frequent top-10 finishes after a disappointing start to the season. He currently sits one spot ahead of Greg Biffle in the cutoff for the Chase, but would love a win to lock himself in with just two races remaining before the knockout rounds begin. Bowyer may have a small hill to climb in Atlanta, though. The No. 15 hasn't performed terribly well here recently, scoring just one top-10 finish in the last five starts. His average result in that time is 26.4, which includes two DNFs. However, despite finishing 39th in last year's race, Bowyer led 48 of the race's 325 laps. He has been turning in better results and a win seems close.
Follow @cjradune on Twitter.
Radune was named the 2012 Racing Writer of the Year by the Fantasy Sports Writers Association. Get a FREE RotoWire 10-day trial (no credit card required) at RotoWire.com.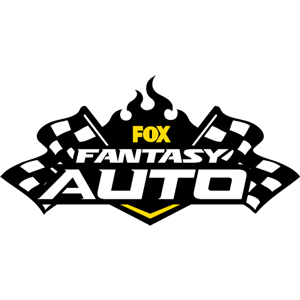 FOX Fantasy Auto
Form a Racing Team, Compete for Prizes
Play Now!