NASCAR PREVIEW AAA TEXAS 500
After an eventful start to the Eliminator round of NASCAR's Chase for the Championship the series heads to Texas Motor Speedway and the final 1.5-mile quad-oval of the 2014 season. Joey Logano led 108 of the 340 laps on hand at the track in April to win his first race of the season, and is one of the eight drivers still in contention to win the championship.
A total of 27 Sprint Cup races have been held at Texas since 1997. More than 60% of those races have been won by drivers starting in the first five starting spots, and nearly 80% of the races have been won by someone starting inside the top 10. Races at this track typically see a number of caution periods and lead changes, but teams will need to ensure that their car is set up for long runs. It is no secret that the reason so many winners start forward in the field is that they have fast cars that can run away from the competition through a typical fuel run.
Matt Kenseth – In the 10 most recent Texas races Kenseth has failed to finish inside the top 10 just twice. His driver rating from the last 19 Texas races is 106.1, and he spent more than 79% of all those race laps running in the top 15. He has the best average finish at the track among active drivers, and could benefit hugely from scoring his first win of the season this weekend. Kenseth has been exceptionally consistent so far, and is one of only three drivers to amass 20 or more top-10 finishes at this point in the year. This week's AAA Texas 500 could be Kenseth's best chance of the season to score a win, and it could be a very important one.
Jeff Gordon – Gordon doesn't have the Texas pedigree of some of this week's favorites, but observers can tell that his appetite for another championship is insatiable. He raced to a second-place finish last week at Martinsville, and also finished second at Texas in April after leading 40 laps. Three of his last five races have produced top-2 finishes, and he is giving the impression that if he remains in the championship hunt in Miami the other three contenders should worry. The team has missed the mark at very few tracks this season, and he is also a past Texas winner. His Texas driver's rating of 92.3 reflects some poor past results at the track, but fantasy players should be encouraged by his current strength.
Joey Logano – Logano has continued to keep his championship aspirations alive and well, and last week's Martinsville effort gave him four top-5 finishes in his last five races. His record at Texas has been steadily improving with age as well. He won the April race after starting from the 10th position to lead 108 laps, and scored top-5 finishes in each of his last three outings at the track. His average finish from 12 career Texas starts isn't the best in the field, but his strongest results have been coming more recently in his career. Logano currently holds the third position in the Chase, and will be eager to hang inside that cutoff mark through the next two races.
Greg Biffle – Biffle is on the cusp of fantasy selection this week. The Roush Fenway Racing driver has a wonderful history at Texas, which includes two wins. His last 12 starts at the track have produced 11 top-10 finishes, including a sixth-place effort earlier this season. Roush has struggled for much of the 2014 season, but he has been able to compensate for that shortfall at a handful of circuits, and Texas is certainly one of them. His driver rating here is third best at 102.2, and the majority of his race laps at the track are spent among the top-15 runners. If anything should concern fantasy owners this week it would be his lack of top-10s recently, but he could correct that this week.
Kevin Harvick – Has Harvick lost his championship edge? The contender stumbled out of the gate in the Eliminator round of the Chase, blowing qualifying at Martinsville and finishing 33rd after meeting the wall. Similarly, Harvick stuttered at Texas in April. He unloaded at the track with a fast car and started from third position before leading one lap and blowing an engine after 28 laps to finish 42nd. The team suffered a number of issues earlier in the season when the outright speed of the car was unmatched, and fantasy owners are right to question if the same issues are turning up again now. Harvick could easily unload another fast racecar, but he has never won at Texas and that is what he needs this week.
Kasey Kahne – Kahne has been unable to pull himself out of the slump that has plagued him since entering the Chase. He is 14th in the standings, and finished 40th after being involved in multiple incidents at Martinsville last week. He has just one top-10 finish since his win in Atlanta, which wasn't enough to help him drive further into the Chase. At Texas his driver rating is 85.4, and he hasn't led more than five laps in any race at the track since his 2006 win. His last four races there have produced one top-10 finish, but his 2014 form is the bigger concern. Kahne hasn't shown the ferocity or consistency necessary to be a serious contender for this season's championship, and this week shouldn't be any different.
Jimmie Johnson – The wheels have officially come off of Johnson's 2014 season. Not only was he eliminated from championship contention at Talladega Superspeedway, but the following week he finished 32nd at one of his best tracks. Johnson was involved in early contact in Martinsville, and the day only became progressively worse for the defending champion. Last week's finish was also his fourth consecutive result outside of the top 15, which is definitely a major slump by this team's standards. Johnson has the second best average Texas finish among active drivers, but he finished 25th there earlier this season, failing to lead a single lap. He dominated this race in 2013, but a performance like that would be contrary to his current trajectory.
Jamie McMurray – McMurray's surprise pole position at Martinsville last week faked a number of fantasy players, but his result didn't match the pre-race speed. His effort of 16th was especially disappointing considering he was able to lead 84 laps in the race's opening segment. Like Martinsville, Texas doesn't hold a successful past for McMurray. The Chip Ganassi Racing driver has not finished in the top 10 at the track since he drove for Roush in 2008. The last time McMurray led a lap at the track was 2010, and he only has two top-10 starts in his 21 starts here. Mistakes and trouble have had a habit of finding McMurray to thwart any success this season, and that uncertainty makes him risky again this week.
Kyle Larson – This week's surprise choice for fantasy rosters may not be a surprise at this point. Larson has been extremely successful as a rookie on 1.5-mile ovals, and he pointed to Texas and Miami as two races where he thought he could score his maiden win before the season wraps. He finished fifth in his last race at Texas in April after starting 14th. His last two races ended a string of five consecutive top-10 finishes, including a sixth-place effort at Charlotte Motor Speedway. Despite the challenging few weeks, Larson should still be considered a top prospect this week for fantasy rosters. He has demonstrated a short history of contending for wins at these tracks, and is on the verge of that rookie victory.
Follow @cjradune on Twitter.
Radune was named the 2012 Racing Writer of the Year by the Fantasy Sports Writers Association. Get a FREE RotoWire 10-day trial (no credit card required) at RotoWire.com.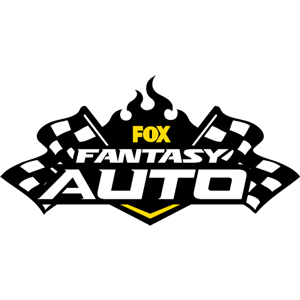 FOX Fantasy Auto
Form a Racing Team, Compete for Prizes
Play Now!