NASCAR Barometer: Logano Wins First Daytona 500
Joey Logano made all the right moves in the closing laps of Sunday's Daytona 500 to claim his first win in the race, and just the second for Penske Racing. Although Logano wasn't driving one of the favored Hendrick Motorsports or Joe Gibbs Racing machines, he demonstrated the capability to win throughout the week's races. If any driver was to spoil those other teams' party, it was going to be Logano.
A relatively quiet race was on hand until the final 20 laps when the field began to stack up, and all friendships were brushed aside. At one point the field was three wide from the front to the back of the pack, and it was going to take something special for someone to break through to win. Logano wrested the lead with a strong push from Clint Bowyer, but a late crash involving Justin Allgaier forced Logano to endure one final restart. The drama wasn't too much for him to handle, though. Logano is your 2015 Daytona 500 champion.
UPGRADE
Joey Logano – If there was any car that could spoil the Daytona party of Hendrick Motorsports and Joe Gibbs Racing, it was Logano's. The Penske Racing driver was one of the most impressive drivers all week, and clearly the strongest Ford in the field. The young contender picked up his first Daytona 500 win on Sunday, and firmly placed one foot into the season-ending Chase for the Championship. The team can now relax, and focus on building speed and consistency for a run at a championship. That work begins next week at Atlanta Motor Speedway where in eight starts Logano has just one top-5 result, and his 21.5 average finish is in need of improvement. The boost from this week's race should help.
Dale Earnhardt Jr. – Earnhardt continued his strong Daytona week with a solid run in Sunday's marquee event. The No. 88 did just about everything within his power to attempt to win back-to-back 500's, but came up short and finished third. He led 32 of the race's 203 laps, which was representative of just how strong his car was all afternoon. While he may not be starting the 2015 season with a victory, he looks just as competitive as he was in 2014. The team now heads to Atlanta, a track where Earnhardt has won, and claims eight top-5s and 12 top-10 finishes from 27 starts. His average finish at the track is 12.3, finishing inside the top 10 twice in the last three races there.
Clint Bowyer – Although he finished Sunday's race in seventh position, Logano praised the support Bowyer gave him throughout the distance. The No. 15 had a very racy car all afternoon, and was the No. 22's best drafting partner. In the closing laps Bowyer was outfoxed by Kevin Harvick and dropped positions, but still maintained momentum for a top-10 finish in the first race of the season. Bowyer hasn't quite regained his footing since the 2013 season, but the No. 15 is anxious to get the monkey off his back and get back to Victory Lane. Bowyer's five top-10 Atlanta finishes help his average finish at the track to 21.1, which is low, but ripe for improvement.
Denny Hamlin – Similar to last season, Hamlin performed well in the Daytona 500. The No. 11 driver finished fourth in Sunday's race, remaining in contention up until the final yellow flag. Hamlin also performed extremely well on the restrictor-plate tracks in 2014, but couldn't match that form every week on the other circuits. The Gibbs Toyotas appear to have a bit more strength this season, which could spell sleepless nights for their competition. Hamlin's average Atlanta finish of 16.8 includes a win, three top-5s, and six top-10s. His last race at the Georgia quad-oval produced one of those top-5s, and he finished better than 10th there in three of the last four races. Hamlin should be a top fantasy selection this week.
Jimmie Johnson – One of the strongest cars in Sunday's Daytona 500 belonged to Johnson. The No. 48 put his car on the front row a week earlier, and then proceeded to lead 39 laps in Sunday's big race. Johnson came up short last season in NASCAR's new Chase format, and will take the lessons he learned last year to improve. Hendrick Motorsports definitely appears to have done their homework over the winter to unload some of the fastest cars in the field. In Atlanta, Johnson will aim to add to his three-race win tally, and bolster his average finish of 11.5 from 23 starts. Once again Johnson is expected to be a favorite for fantasy players.
DOWNGRADE
Tony Stewart – A tight car caught out Stewart early in Sunday's race. The driver was stuck on the inside when his car drifted toward the wall, collecting both Matt Kenseth and Michael Waltrip in contact. Stewart came off the worst from that incident, and ultimately went to the garage to make repairs to his chassis, ending his chances of winning his first Daytona 500. Stewart has three victories in Atlanta, the last coming in the fall of 2010. Stewart sat on pole at the track as recently as 2012, before missing both races there in 2013. Stewart crashed out of the latest Atlanta race last fall, but carries an average finish of 12.7 from 27 Atlanta starts.
Brad Keselowski – With less than 50 laps remaining in Sunday's Daytona 500 Keselowski's hopes for a victory went up in smoke. It was the second engine failure of the day and the race's fourth caution. Keselowski had been able to maneuver his car near the front of the field all afternoon, but the machinery simply wasn't able to hold up for the entire distance. Last year Keselowski was one of the championship favorites, winning races when it most mattered, and fantasy players should expect the Penske team to return to that form despite Sunday's setback. Keselowski has one top-5 and two top-10 finishes in six Atlanta starts, but claims an average finish in that time of just 24.0.
Matt Kenseth – Kenseth was unlucky Sunday as he was caught running behind the No. 14 car when it lost control. Kenseth ended up tagging the wall as well, and was never able to recover from the damage. As the race entered its final laps Kenseth found himself two laps down to the leaders with no chance of starting the season with a win. The strength of Joe Gibbs Racing throughout the week is a good omen for the No. 20, though. Kenseth has never won in Atlanta, but his average finish from 26 tries is 12.3 with 15 top-10 finishes. Kenseth's 2014 performance makes him a safe choice for this early portion of 2015, but he'll need to rebound from Daytona first.
Ryan Newman – Newman was a victim of circumstance on Sunday, a fate that often belies drivers when racing at Daytona. The No. 31 was having a generally quiet race until Jamie McMurray found the wall directly ahead of him, forcing Newman to drive straight into the rear of the No. 1 car. The damage to Newman's car was severe and dropped him immediately out of contention. Newman's final classification was 38th position, 19 laps down to the leaders. Last year's championship run was unexpected for this team for a number of reasons, and narrowly missing out on the title hopefully didn't put the challenger into a rut that continues into 2015. Newman will need to regain his 2014 form next week in Atlanta.
BIGGEST SURPRISE
Kyle Busch – Busch's 2015 season may be over before it even started. The veteran driver suffered a heavy crash in Saturday's XFINITY race in Daytona. The head-on impact gave him a compound fracture of his lower right leg, and also broke his left foot. He underwent surgery that night to repair his leg and needs another surgery on his foot. Early reports say he could be out eight to 12 weeks. Tony Stewart and Denny Hamlin recently suffered leg injuries that kept them out of the car, but both returned strong.
Radune was named the 2012 Racing Writer of the Year by the Fantasy Sports Writers Association.
Get a FREE RotoWire 10-day trial (no credit card required) at RotoWire.com.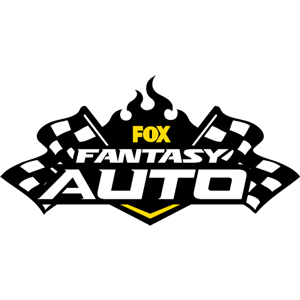 FOX Fantasy Auto
Form a Racing Team, Compete for Prizes
Play Now!