NASCAR Auto Club 400 Fontana Race Preview
There was no shortage of talking points from Sunday's Food City 500, but the biggest was Carl Edwards and Roush Fenway Racing outlasting the rain and avoiding trouble to claim their first victory of the season at Bristol Motor Speedway. A rain delay, cars aflame and the outstanding Bristol action all contributed to the spectacle that was a fantastic night for the No. 99.
The weather forecast the Sprint Cup race Sunday called for rain, and when the day arrived Mother Nature did not disappoint. A break in the showers enabled NASCAR to dry the track and get a quarter of the scheduled distance in before rain returned and forced the drivers out of their cars in a red flag period. As if racing at the short track wasn't hard enough already, the surface conditions were in constant flux as it worked in and then washed clean again. Throughout the field drivers fought tooth and nail all through the distance. The successful teams were ones that kept up with the changing conditions and maintained track position, but Edwards was the one that hit that formula perfectly on the head.
UPGRADE
Carl Edwards – Improving every week since the season opener in Daytona, Edwards and crew chief Jimmy Fennig finally gave Roush Fenway Racing something to cheer Sunday in Bristol. The pair put together a brilliant late-race strategy that enabled Edwards to stay out front of the field and claim victory when a bizarre caution and cloud burst brought the field under caution and ended the race. In his last 10 races at Auto Club Speedway, Edwards is one of the best. One win, four top-5s, and eight top-10s push his average finish in that time to 8.4, second only to Jimmie Johnson. It was a slow start for Roush and Edwards, but the ability to capitalize on difficult conditions should inspire even more confidence in this team.
Jimmie Johnson – The No. 48 led early in Sunday's Bristol race, but suffering a flat tire just before a rain stoppage forced him backward. He managed to work his way into the top 20 by the time the race ended, but it wasn't the best weekend. This team will look forward to putting Sunday's disappointment behind them, and it should be a relatively quick turnaround. Johnson has the best average finish in the last 15 Auto Club Speedway races at 5.1. He dominates the statistics in that time, spending more than 93 percent of the laps raced in the top 15 while leading more than 21% of those circuits. He has one win and four top-10 finishes in his last five tries there making it hard to find a better pick this week.
Tony Stewart – Stewart was virtually nowhere to be found at Bristol last week. He had a dismal qualifying effort, and barely scraped into the top 20 by the time the race was red-flagged for rain. That said, however, he finished an impressive fourth to notch his first top-5 finish of the season and add some success to his Bristol resume. Considering Stewart's Auto Club Speedway statistics, two wins and three top-5s in his last five races at the track, there is a recipe for further optimism in the No. 14 this week. His best finish this year prior to Bristol was 20th in Phoenix, and he admits his team is still learning to work with one another, but last week may show they've figured it out.
Kyle Busch – Busch is a driver that was hungry for a result after a slow start to the 2014 season. He came to Bristol and romped to victory in the Nationwide race on Saturday. He then drove aggressively to run up front in the Cup series on Sunday before bad luck knocked him out of contention when he had to pit for a tire problem under green. He wasn't able to fully recover from that incident and disappointingly finished 29th. Busch won at Auto Club Speedway last season after starting fourth and boasts an average finish of 11.0 with three top-5 finishes in his last five races at the track. He could put bad luck behind him this week.
Matt Kenseth – Kenseth had a very good weekend in Bristol, but was another strong car that was struck by trouble. He led much of Saturday's Nationwide race, and also had a fast car for Sunday's Sprint Cup event as well. He was hit hard from behind on Sunday, but came back to the front only to be unable to keep up with the chassis settings and slipped backward to finish 13th. Kenseth owns three top-10 finishes in the last five Auto Club Speedway races, and claims an average finish of 9.1 in the last 15 races there. He is one of four drivers with a rating better than 100 through that time, and appears to be comfortable each week finishing in the top 15 in every event so far this season.
DOWNGRADE
Marcos Ambrose – One driver that hasn't performed well at all at Auto Club Speedway is Ambrose. He wasn't able to finish on the lead lap in any of the last five races there, and has an average finish of 28.8 in his eight races at the track. He had a fantastic weekend in Bristol, showing well in practice and qualifying. He even carried it through the race on Sunday, coming home in fifth position, his best finish of the season. Roadcourse specialists tend to run well at Bristol, but the 2-mile oval in California is a bit different. The Australian's performance last week was a good one, but fantasy players probably shouldn't expect it to continue into the Auto Club 400.
Paul Menard – Despite a decent start to the 2014 season, Menard may be in for a speed bump at Auto Club Speedway. His average finish in the last five races at the track is 16.6 and includes just one top-10 result. His average result through the last 11 races there is 23.2, and he only spent 16% of laps run in that span in the top 15. He was only able to muster a 21st-place finish in Bristol, and needs to show some more consistency to become a regular contender. Menard can show quite well at times, but fantasy players may not be able to bank on this week being one of them.
Kevin Harvick – A win and four top-10 finishes in the last five Auto Club Speedway races help Harvick to an average finish in that time of 5.4, the best in the field through the same period. He appears to be the one able to get the most out of his Stewart-Haas Racing machinery early in the season, but reliability has quickly become an issue for the team. The trouble that eliminated him from last week's race was his second DNF in two weeks. Finishing is the problem now, but Harvick certainly has the pace. He won the Phoenix round three weeks ago and has been fast almost every week so far. Until the team demonstrates that the mechanical issues are behind them consider Harvick with caution.
Greg Biffle – Biffle was outside of the top 30 and a lap down to the leaders when last week's race was stopped for rain. He felt something wrong with the car, which put the team behind the competition very early in the running. By the time the race finished he had earned his lap back, but finished 12th. Starting in a hole made the race difficult, and he hasn't finished in the top 10 since the Daytona 500. Biffle's recent results at Auto Club Speedway include three top-10 finishes with an average finish of 14.8. With just one top-10 finish so far in 2014 it would be hard to see Biffle as a true contender this week.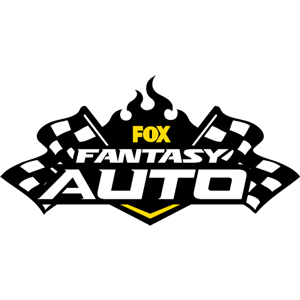 FOX Fantasy Auto
Form a Racing Team, Compete for Prizes
Play Now!