Fantasy Fan Mail: All-Star snubs, St. Louis starters and Space Jam
Officially, summer began two weeks ago, but with Independence Day in the rearview mirror, it feels like the season is almost over. This sentiment will be exacerbated upon the conclusion of All-Star Game. Why? Because that means August is near, and August is the worst. Need proof? That month gives us Martha Stewart's birthday, the overbearing coaches of the Little League World Series and the release ofThe Expendables 3. Hell, indeed.
Coupled with my beloved Joey Votto eroding before our eyes, I'm in somewhat of a funk. To snap out of this haze, let's visit one of our more engaging and entertaining segments: the fantasy mailbag!
Because of the overlap in athletic calendars, today's piece will cover an array of topics rather than the usual focus on one sport. For those that want to be part of future mailbags, reach me on Twitter @JoelMBeall or email at jbeallfoxsports AT gmail.com.
@Knucks44 – No Blackmon??? You have a .251 guy in there??? Just another "it's Coors field" crap right. Yes, that's a load of it!
Colorado was none too pleased that Justin Morneau and Charlie Blackmon were excluded from the NL All-Star piece, and spotlighting the relative mediocre play of franchise star Troy Tulowitzki outside of Denver added fuel to the flames. For the record, I like Morneau, as he, unlike his teammates, has produced on the road (.303/.337/.487). Unfortunately, the Senior Circuit is loaded with first basemen, and the 33-year-old seemed like he was a level below the likes of Paul Goldschmidt, Anthony Rizzo and Matt Adams. If anything, Freddie Freeman would be your snubbed nominee. I guess making the real All-Star Game will have to serve as consolation.
As for Blackmon…c'mon, the dude is hitting .248 on the road with a .288 OBP. Digging deeper, Blackmon's selection was mainly vaulted off a ridiculous start out of the gate:
Blackmon Splits
| | | | |
| --- | --- | --- | --- |
| Games | AVG | OBP | SLG |
| First 38 | .352 | .385 | .614 |
| Last 50 | .239 | .302 | .326 |
In essence, this cat will forever be known as an All-Star thanks to playing well for 24 percent of a season. He's not even the most deserving Rockies' outfielder – that would be Corey Dickerson and his .328/.395/.596 line.
By the way, I've been accused of prejudice against the "Sunshine State" of Denver. Nonsense! I love Breckenridge beers and the comedy of T.J. Miller! I won't even hold it against you for giving the world Dog the Bounty Hunter and The Lumineers.
Bad Boy from Delhi, Ohio – What? No Big Pasta? He leads the league in wins! You're an idiot.
Also a recurring complaint regarding NL All-Star picks – the exclusion of Alfredo Pasta. I love me some White Sauce, who's been a pleasant surprise in the Reds' rotation (2.78 ERA, 1.06 WHIP in 17 starts). Unfortunately for Alfredo, the National League is stocked with viable candidates, with 14 qualified starters possessing a sub-3.00 ERA. Throw in his WAR standing (16th in this league) and Simon is on the All-Star outskirts.
Terry from Dallas – QBs sleepers you like in the mid-rounds? Romo, Kaepernick, Locker?
If Jake Locker is on your fantasy radar, you need to adjust the beacon. He's a nice, developing player with a sound arsenal of weapons, but even on his best day, Locker's performance doesn't translate to the fantasy realm. He's more of a poor man's pre-wreck Ben Roethlisberger. Ranked 26th amongst quarterbacks on the FOXSports.com Fantasy Football rankings, Locker should only be targeted as a backup in deeper leagues.
I don't think Tony Romo is eligible for this list, with most preseason rankings listing him as a top-10 field general. Granted, the Dallas gunslinger occasionally drops a few rounds due to a lack of pizzazz, yet with averages of 4,300 yards and 30 touchdowns in the past three seasons, doubt you'll be able to play the waiting game with Romo.
Kaepernick…eh. CK's inconsistency makes him a tough investment in weekly leagues. He didn't regress, per se, last season, but claiming any type of noticeable development would be erroneous as well. He does have an allure of a potential breakout, and I do believe he's better than his numbers illustrated in 2013. Nevertheless, Kaepernick is best utilized in a duo with a more stable arm, someone like Philip Rivers or the aforementioned Big Ben, rather than unconditionally starting him every week.
Regarding options outside of the top tiers, two names to circle are Ryan Tannehill and Andy Dalton. Tannehill quietly made strides last fall, and with new offensive coordinator/Chip Kelly disciple Bill Lazor running the show, the Texas A&M product could be in line for a Nick Foles-like jump. We've covered Dalton ad nauseam – we're in on the Red Rifle.
In terms of late-rounders that don't warrant selection, E.J. Manuel's neophyte receiving corps could translate to erratic game logs, Sam Bradford's health prohibits anything besides a flyer, and if you're thinking about drafting either Michael Vick or Geno Smith, go ahead and just burn your league's entrance fee.
Marietta from Worchester, Massachusetts – I am in a 12-team league. I have $58/$100 FAAB left. How much should I spend on Carlos Martinez now that he is a starter? Will he be in rotation all year?
This email is a few weeks old, so hopefully Martinez remains available for you, Marietta, because the Cardinals' flamethrower is the real deal. Concededly, the 22-year-old is very raw, leaning heavily on a fastball that's far from accurate (3.8 walk rate). But my goodness, what a fastball it is, with an average velocity of 96.2 MPH.
Through five starts, St. Louis has been guarded with Martinez, only submitting 24 1/3 innings of work in that span. Conversely, as the Cardinals rotation is in flux, Martinez has a legitimate shot at staying power as a starting entity. If it's a keeper format, allocate a respectable sum in attaining Martinez if he's still on the market.
@Martman – Hibbert or Chandler for Bradley, Dwight for Ewing, Nate Robinson for Bogues, Love for Barkley, Carmelo for LJ
Martman is replying to my, "Spent 25 mins arguing what MonStars would look like in 2014. Nate Robinson was only undisputed pick. With Bron = MJ, share your nominations" Tweet. This question has popped up in various discussions across the Web, but I feel like few have properly tackled this proposition, so let's give it a go…
For starters, let's address the terrible roster composition of the MonStars. Two centers, two power forwards and the world's smallest guard. It's like a Sacramento Kings dream come true. Worse, the MonStars put no scouting into this effort, failing to snag anyone from the 1995 All-NBA First Team in Karl Malone, Scottie Pippen, John Stockton, Penny Hardaway and David Robinson, or get tour de forces like Shaquille O'Neal, Gary Payton, Shawn Kemp or Hakeem Olajuwon (Space Jam came out in the fall of 1996). All which makes me believe Billy King was advising Danny DeVito's character during the selection process.
However, I'll adhere to the player characteristics/parameters set by the film, while abstaining from low-hanging fruit like Chris Bosh ("He looks like he's from another planet!! LOLOLZ"). My picks:
Feel free to share your picks at the bottom in the comment section, as I feel like this will be a highly-debated topic. Jake Westrich of WhatIfSports.com shares his feedback:
Shawn Bradley = Roy Hibbert – Not only is Hibbert one of the league's tallest players, his game is beginning to mirror Bradley's as well. (Not meant as a compliment.) Plus, he's familiar with the camera thanks to his stints on Parks and Rec.
Patrick Ewing = Joakim Noah – Noah brings the foreign appeal to make this rendition an international success, and his hair is begging for a caricature. Added bonus for the Bulls tie-in.
Muggsy Bogues = Isaiah Thomas – Though not the leaper that Robinson is, he's also less likely to scare the children. Better yet, can we bring Earl Boykins out of retirement?
Larry Johnson = Anthony Davis – Seems like a very likeable cat and the unibrow will translate nicely to the big screen. Not a bad basketball player either, I hear.
Charles Barkley = Carmelo Anthony (TBD) – This selection only holds if Anthony returns to the Knicks. Gotta lock up that New York market and a Carmelo-LeBron pairing seems more natural than LeBron-KD.
Honorable Mention 1. – Marcin Gortat – Some concern that he might prefer life as a MonStar and decline to return to the NBA.
Honorable Mention 2. – Dwyane Wade – Probably no longer deserving as a player, but whatever it takes to get Gabrielle Union involved with the film.
Robby from Sandy Springs – Should I pick up Shae Simmons in dynasty league? Ten teams, 40-man, could be closer in year or so.
I had never heard of Sandy Springs until this email, but judging by my extensive research (i.e. Wikipedia), it looks like a lovely town, ranking fourth in CNN's Best Places to Live and home to the critically-panned TV series Say Yes to the Dress: Atlanta. Hey, if you hate this mailbag, at least you learned something today.
This proximity to the A-T-L likely explains Robby's glorification of Simmons. Make no mistake, the reliever is having quite the year, rocking a 1.09 ERA and 0.94 WHIP in 19 games for the Braves, along with a 0.78 ERA and 0.91 WHIP in 20 minor-league affairs. However, something would have to go seriously wrong for Simmons to handle fireman duties. In case you forgot, they have a pretty capable closer in Craig Kimbrel, he of a career 1.47 ERA and 15.1 K/9 rate. Even if Kimbrel would go down, David Carpenter or Jordan Walden would likely get first-dibs on the ninth-inning role. He's a nice prospect, but don't anticipate much fantasy value from Simmons for the foreseeable future.
Safran L. from Riverside, California – Why hasn't Ray Rice been suspended yet? Is there a chance he won't miss games? How many games will he miss do you think?
I briefly touched on this subject in a chat last month, but let's expand on the matter…by no means is this condoning or exonerating Josh Gordon's behavior, but the Cleveland receiver was suspended for a year for participating in an activity that's legal in a growing contingent of states. (It should be noted this was not Gordon's first offense, and since this incident the Gordon has other run-ins with the law.) If the NFL is going to drop the hammer on Gordon, how could it possibly grant amnesty to Rice, who allegedly assaulted a woman…and for anyone that has seen the video of Rice from the episode under question, there's nothing "alleged" about his despicable actions.
The best guess is Rice will serve a four-to-six game suspension. Anything less will be inexcusable.
Joel Beall is a writer for FOXSports.com and WhatIfSports.com. He lives with a Golden Tee machine and a jump shot that's broken. Reach Joel on Twitter @JoelMBeall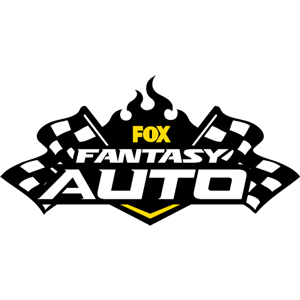 FOX Fantasy Auto
Form a Racing Team, Compete for Prizes
Play Now!