FANTASY NASCAR: FedEx 400 Race Preview
Dover International Speedway plays host to this week's FedEx 400 for Autism Speaks. This is the first race of two this season at the concrete oval in Delaware. Dover International Speedway is also known as the "Monster Mile," and for good reason. It's like a super-sized Bristol Motor Speedway, with similar banking and track surface all in a one-mile oval. Dover has a short track feel, but produces the high 160-plus mph speeds of the larger tracks on the circuit. The high speeds are due to the 24 degree banking in all turns and the extreme grip that the concrete paved surface provides. It's a lightning fast track, and it produces some exciting, side-by-side racing. As many drivers have shown in the past, it takes a good balance of aggression and patience to tame the monster. It's this balance that the drivers will need to master if they hope to conquer the competition and this fierce track. With this being the first race of 2015 at the Monster Mile, the learning curve will be steep this weekend. Those teams that can adapt to the practice feedback the quickest will be the ones to succeed this Sunday afternoon. This is race 13 of the season, so urgency to better one's position in the driver standings will pick up the pace at the Dover oval. We'll surely see some of that urgency in the racing this Sunday afternoon at the Monster Mile.
Since this is our first race of the season at Dover, we need to check in briefly with the electronic loop stats from this high-banked oval. Current trends at this track should hold pretty true to form this weekend. As we saw at Charlotte this past weekend, historical trends can override any hot streaks or other factors coming to a "familiar oval." Dover has favored one stable in particular in recent seasons, and as you will see below the drivers of Joe Gibbs Racing have a monopoly on the top of the chart. The trio of Matt Kenseth, Kyle Busch and Carl Edwards have led their share of laps and taken their share of victories at the one-mile oval. The loop stats in the table below cover the last 10 years or 20 races at Dover International Speedway.
| DRIVER | AVG FINISH | QUALITY PASSES | FASTEST LAPS | LAPS LED | LAPS IN TOP 15 | RATING |
| --- | --- | --- | --- | --- | --- | --- |
| Jimmie Johnson | 6.1 | 420 | 1,106 | 2,581 | 7,061 | 122.3 |
| Matt Kenseth | 11.3 | 541 | 471 | 771 | 6,624 | 108.3 |
| Kyle Busch | 14.2 | 507 | 424 | 1,011 | 6,096 | 105.5 |
| Carl Edwards | 9.9 | 552 | 499 | 533 | 5,574 | 99.2 |
| Greg Biffle | 11.8 | 517 | 435 | 463 | 5,555 | 97.4 |
| Jeff Gordon | 12.2 | 555 | 362 | 272 | 6,214 | 96.5 |
| Kyle Larson | 8.5 | 58 | 14 | 0 | 618 | 93.0 |
| Clint Bowyer | 11.9 | 434 | 203 | 41 | 5,335 | 92.5 |
| Brad Keselowski | 13.2 | 231 | 149 | 97 | 2,667 | 92.1 |
| Kurt Busch | 17.1 | 437 | 297 | 413 | 4,712 | 91.0 |
| Martin Truex Jr. | 15.8 | 411 | 252 | 227 | 4,388 | 89.1 |
| Ryan Newman | 15.5 | 400 | 135 | 246 | 5,202 | 88.2 |
| Kevin Harvick | 14.7 | 416 | 208 | 259 | 4,862 | 86.5 |
| Denny Hamlin | 19.2 | 390 | 120 | 143 | 4,300 | 84.2 |
| Joey Logano | 13.8 | 330 | 71 | 1 | 3,032 | 82.6 |
| Dale Earnhardt Jr. | 17.1 | 350 | 235 | 83 | 3,860 | 81.9 |
| Kasey Kahne | 19.9 | 380 | 341 | 54 | 4,259 | 80.9 |
| Jamie McMurray | 19.8 | 343 | 113 | 132 | 3,260 | 78.0 |
| A.J. Allmendinger | 22.8 | 233 | 155 | 152 | 1,877 | 74.3 |
| Aric Almirola | 17.5 | 72 | 24 | 0 | 711 | 73.7 |
The Monster Mile used to be one of Roush Fenway Racing's most successful venues in the Sprint Cup Series. However, Chevrolet has been changing that thanks to the recent dominance of Hendrick Motorsports star Jimmie Johnson. The six-time Sprint Cup Series champion has tamed the Monster Mile three times in the last six races at the Delaware oval. Johnson captured wins in 2010, 2012, 2013 and 2014, which includes this same event one year ago. Jeff Gordon won the last Dover race in September of last year for Chevrolet, breaking Johnson's stranglehold but maintaining Hendrick's recent success on the high banks. This season, Gordon is 0-for-12 thus far, so the chances of a Gordon victory this weekend would seem unlikely. However, don't count out this five-time Monster Mile winner. The teams of Joe Gibbs Racing haven't won at the Monster Mile since Kyle Busch's win in this event in 2010. He and teammate Matt Kenseth represent Toyota's best chances for a Dover trophy this Sunday afternoon. Kenseth has two career wins at the one-mile oval in his Ford days with Roush. Considering the current momentum of the No. 20 team, Kenseth has a great shot at getting JGR back to their winning ways at Dover and claiming his second victory of 2015. A good sleeper to keep an eye on this weekend is Kevin Harvick. The Stewart Haas Racing star has never won a Cup race at the one-mile oval but he's a threat to break through thanks to his pole position and well over 200 laps led a this facility last season. Considering what Harvick and the No. 4 team have accomplished thus far this season, he and the SHR team could make a push for their third win of the season this weekend. We'll outline the drivers who will likely dominate and a few others about to make surprise runs at Dover International Speedway this Sunday in the FedEx 400.
The Contenders – Drivers in the hunt for the win
Jimmie Johnson – The winner of three of the last six Dover races and a total of nine-career victories at the Monster Mile has to be the top contender entering this event. He'll look to put the heartache of Charlotte this past weekend in his rearview mirror. Johnson loves the high-speed mixing bowl in Delaware, as his 2,900+ career laps led attests. So this is the perfect oval for the No. 48 team to visit after a tough outing in the Coca-Cola 600. If by some chance Johnson isn't in the running for the win in the closing laps, his staggering 54-percent Top-5 rate at the one-mile oval is a very reassuring statistic that he won't fall far into the field. The odds are pretty good that we'll see Johnson battling for the win in the closing laps of the FedEx 400.
Matt Kenseth – The Joe Gibbs Racing driver can hardly wait to take to the high banks of DIS. Kenseth is racing extremely well in 2015, and his career numbers at this oval are nothing short of impressive. He has two career victories at Dover International Speedway, including this event in 2011, and a 47-percent Top-5 rate at the Monster Mile. Kenseth has an amazing 15 Top-5 finishes at the concrete oval, and well over 800 career laps led at this facility. Coming off the big Top-5 finish and pole position this past weekend at Charlotte Motor Speedway, we expect Kenseth to be Johnson's biggest competitor this weekend at the Monster Mile.
Kevin Harvick – One of the biggest wildcards in the deck is Harvick and his No. 4 Stewart Haas Racing team. He's not one for big stats at this one-mile oval, in fact, he's not even in the Top 10 in driver rating in the above table. However, Harvick is racing about as well right now as anyone in the Sprint Cup Series. The veteran driver has a pair of runner-up finishes in his last four starts and that goes well with his two victories already this season. Harvick's resume at the Monster Mile is lacking, but showed signs of dramatic improvement last season. With one pole position and close to 250 laps led in those two events, the defending Sprint Cup Series champion may be in line for his first Dover victory this weekend.
Jeff Gordon – Gordon is our most recent Dover victor. He led 94 laps and captured the checkers in last September's AAA 400. That was his fifth-career victory at the Monster Mile and it ranks him as one of the series' elite drivers at this high-banked oval. The driver of the No. 24 Chevrolet is still seeking his first win of the season coming into this Sunday's FedEx 400, so a visit to Dover could be very well-timed for this driver and team. When we look at his recent visits to this one-mile oval we see that Gordon not only owns the win last year, but he also has four Top-5 finishes in the last five events. If Gordon doesn't win this Sunday afternoon, he won't be far off the leader's heels.
Solid Plays – Drivers who are near locks for the Top 10 with an outside shot at winning
Kyle Busch – Once again Busch will look to get back into victory lane at the Monster Mile. The driver of the No. 18 Toyota is a two-time winner at DIS, and he sports a 45-percent Top-5 rate at the track. Even though Busch hasn't won at the one-mile oval since 2010, he's been a contender virtually every time the Sprint Cup Series visits here. Busch led 81 laps, but finished a disappointing 42nd in last year's FedEx 400 after a mid-race crash. In his last start at Dover the JGR star qualified second before finishing a strong 10th in the AAA 400. He finished 11th this past weekend at Charlotte, so the injury concerns seem to be well behind us at this point. Busch's 65-percent Top-10 rate at this oval is at an elite level.
Joey Logano – The Penske Racing driver is riding quite a wave of momentum and quite a streak of recent consistency at Dover into the FedEx 400 this Sunday afternoon. Logano is riding a six-race Top-10 streak at DIS, and that places his career mark at 67-percent at this one-mile oval. The driver of the No. 22 Ford enters the Dover race third in the driver standings and having won the pole and finishing fifth at the Richmond short track just a few weeks ago. These are all encouraging indicators for the young driver. With the recent career record at the Monster Mile and his current level of performance, it's hard to pass up on Logano in your fantasy racing lineups this weekend.
Dale Earnhardt Jr. – Coming off the great finish at Charlotte, we're calling for Earnhardt to keep the momentum rolling this week at the Monster Mile. The Hendrick Motorsports icon is a one-time winner at Dover and he has 11 career Top-10 finishes. Earnhardt has better tracks in his Sprint Cup Series lineup. However, his recent performances draw the most scrutiny. Three of his last four trips to DIS have yielded Top-10 finishes. That includes a steady performance in this event one year ago. The driver of the No. 88 Chevrolet qualified 13th on the starting grid and navigated his way to a respectable ninth-place finish in the FedEx 400. We should see more of the same this time around at the Monster Mile.
Brad Keselowski – The Penske Racing star is a recent winner at Dover International Speedway. Keselowski won at the high-banked oval in the fall of 2012 in a very savvy performance. That was one of four Top-5 finishes that he has in the last five visits to the Dover oval. The career numbers and even loop stats aren't that impressive for the driver of the No. 2 Ford, but his luck seems to be turning at this particular track. Keselowski won a pole position and racked up a pair of runner-up finishes at this concrete oval last season. The No. 2 Penske team is coming on strong at this facility, so the Top-5 and Top-10 finishes should keep coming for Keselowski.
Sleepers – Drivers with good history at Dover who can provide a solid finish
Carl Edwards – It's no secret that Edwards loves concrete ovals. The results show it in both the Xfinity and Sprint Cup Series statistics. Edwards enters this event coming off the big fuel mileage victory at Charlotte, and hopefully the sign of a big turnaround to the slow start for the No. 19 Toyota team. The one-time Dover winner has a strong 10.2 average finish at this high-banked oval, and he rides an impressive 57-percent Top-10 rate at DIS into this Sunday's event. Edwards and the No. 19 Toyota team find themselves a subpar 16th in the overall driver standings entering this weekend and looking to follow up on their big Charlotte win.
Martin Truex Jr. – The driver of the No. 78 Chevrolet has been lights-out fantastic so far this season. With 11 Top 10s in the first 12 events, Truex rides a lofty second in the championship standings coming to the Monster Mile. His near-miss of victory lane this past week at Charlotte is another very encouraging sign. There's good reason to believe he'll be a Top-10 finisher this weekend at Dover. The one-mile oval has been one of his better tracks during his 12-season Sprint Cup Series career. Truex has two pole positions, one victory and eight Top-10 finishes in his 18 starts at the Monster Mile. That works out to a respectable 15.8 average finish over the span.
Clint Bowyer – Of the drivers that really need a good run this weekend, Bowyer and his Michael Waltrip Racing team stand out. With only two Top-10 finishes to this point in 2015, the veteran driver finds himself an uncharacteristic 17th in the overall driver standings. The driver of the No. 15 Toyota has been building quite a Dover resume in recent seasons. Bowyer is riding an impressive eight-race Top-10 streak at the Monster Mile heading into this Sunday's FedEx 400. This streak has boosted his career Top-10 rate at the Delaware oval to right at 61-percent. Bowyer enters this race looking for a strong performance and with a lot on the line this weekend at Dover International Speedway.
Ryan Newman – The driver of the No. 31 Chevrolet made a lot of accomplishments at the Monster Mile earlier in his career. Newman grabbed four pole positions in his first five seasons of competition at the oval and paced that with three victories as well. The middle stages of his career saw the veteran driver cool off at this oval, but he's been able to maintain some impressive stats despite the cool down. Newman owns 13-career Top-10 finishes at the Monster Mile and spread over 26 starts that equals a very respectable 50-percent rate. Two of his last three trips to Dover have netted Top 10s so he looks like a good fantasy racing proposition in this Sunday's 400-lap event.
Kyle Larson – Although his record at this track is short, the accomplishments warrant a close look for this weekend's FedEx 400. The Chip Ganassi Racing youngster is battling some sophomore season demons, but a visit to Dover should lift his spirits. Larson piloted the No. 42 Chevrolet to 11th- and sixth-place finishes at this oval last season during his fantastic rookie campaign. The one-mile track is a tough place for rookie drivers, but Larson showed cool and calm beyond his years in those two starts. If the team can give him a decent car this weekend, we wouldn't rule out a Top-15 finish as the ground level for the FedEx 400.
Tony Stewart – The Stewart Haas Racing star is experiencing the toughest stretch of his Sprint Cup Series career. The last two seasons have been beyond a struggle. However, there is great reason for optimism this weekend. Smoke is a three-time winner at Dover and as recently as 2013. Throughout all his turmoil and trials the last two years, this track has seemed to weather the storm. With finishes of seventh- and 14th-place at the Monster Mile last season, it was easily Stewart's most successful venue on the circuit. During all these challenges the driver of the No. 14 Chevrolet has at least held onto some success at the smaller ovals. We'd count Dover among those.
Slow Down – Drivers to avoid this week
Greg Biffle – The No. 16 Ford team hasn't been quite on their game of late. Thanks to fuel mileage coming into play, Biffle picked up his first Top 5 of the season this past week at Charlotte, but that does little to erase his poor performance to this point in the season. Dover ranks as one of Biffle's top six tracks on the circuit, but his recent performances there have been very forgettable. Biffle has only one Top-10 finish in his last nine trips to the Monster Mile. The Roush Fenway Racing veteran limps into this weekend's event at the high-banked oval. He has only two Top-10 finishes this season and sits a lowly 19th in the driver points. It's best to stay clear of Biffle until he gets his problems and consistency sorted out.
David Ragan – Optimism has risen for Ragan since moving to Michael Waltrip Racing. He took over the No. 55 Toyota at Kansas three weeks ago and made a big leap in team status. However, the results have yet to follow this veteran driver. After finishes of 33rd- and 41st-place at Kansas and Charlotte, he and the No. 55 team have a lot of work to do to get better chemistry established. Ragan won't likely make that step this week at Dover. The Monster Mile has been a real puzzle for him over his career. He hasn't cracked the Top 20 at the one-mile oval since 2008, and his less-than-inspiring 25.1 average finish at the facility doesn't signal any fantasy racing expectations.
Austin Dillon – The Richard Childress Racing driver has only three career starts in a Cup car at Dover International Speedway. Those starts have netted 27th-, 20th- and 24th-place finishes for the young driver. That's not exactly the level of performance we expect for Dillon on an oval of one-mile or less in size. Dillon comes to the Monster Mile on a four-race Top-15 drought. Frankly, he's found it difficult to maintain the lead lap of late. That doesn't bode well for the FedEx 400. It's a combination of current struggles and poor history at Dover that have us recommending the bench this week.
Kasey Kahne – You can't really have a more disappointing season than what Kahne is having right now. The expectations for the No. 5 team are pretty high and they simply haven't been living up to them through the first 12 races of the season. Kahne's four Top 10s are good for 10th-place in the driver standings, but he's only cracked the Top 5 once and only has 38 laps led for the season to this point. Dover is a tough track for this Hendrick Motorsports star, so we don't have high expectations for this weekend. Kahne's 22-career starts at the Monster Mile have only netted five Top 10s. The last of those came in 2012. It's been a steady diet of finishes around 20th for this driver at team at Dover, and that's well below Kahne's abilities.
Taylor is a three-time FSWA Racing Writer of the Year.
Get a FREE RotoWire 10-day trial (no credit card required) at RotoWire.com.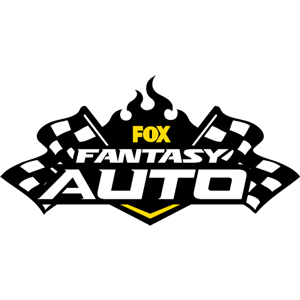 FOX Fantasy Auto
Form a Racing Team, Compete for Prizes
Play Now!