Fantasy NASCAR Richmond Toyota Owners 400 Preview
This week the NASCAR Sprint Cup Series returns to short-track racing at Richmond International Raceway. The 0.75-mile tri-oval has 14-degree banking in the turns, and usually turns in an impressive show under the lights. The Southern 500 winner Kevin Harvick also won this race last season, and will hope to make it two-in a row Saturday night. The latest winner at the Richmond oval, however, was Carl Edwards last fall.
Qualifying and track position will be important again this week. In the 114 previous races, only 10 winners have come from deeper in the field than 21st starting position. Eighty nine times the winner has started inside the top 10, and those two statistics suggest that fantasy players should take qualifying ability into account this week as well.
Given this season's results, and past history at Richmond, let's look at who should succeed, and who might struggle.
Denny Hamlin – Hamlin and his teammate in the No. 18 car are certainly looking like favorites this weekend. Both have exceptionally strong records at Richmond, and they've both tasted success so far this season. Richmond has been especially kind to the No. 11 driver throughout his career, scoring two wins and seven top-5s in his 15 races at the track. Hamlin picked up an average finish of 8.9, and a driver rating just shy of 115 in that time, which is top of the heap over the last nine years. That average finish is mighty impressive, and gives him the edge this week as he seeks his first victory of the season to bolster his claim on a spot in the Chase.
Kyle Busch – As mentioned, Busch may end up being the joint top fantasy choice for this weekend's race alongside Hamlin. Busch's four career wins at the small Virginia oval give him an average finish of 7.2 in 18 tries along with zero DNFs, 12 top-5s, and 13 top-10s. Busch's Richmond driver rating is just shy of 112, clearly one of the best at the track, making him a very confident option for fantasy owners this week. A flip of the coin may determine who should be designated the captain on most rosters this weekend. Fantasy players should check to see how both practice and qualify before choosing one over the other if they have the luxury of waiting a bit longer to lock in their rosters.
Kevin Harvick – There haven't been many races this season where Harvick hasn't looked like a threat to win, and this week shouldn't present anything different. His speed has sometimes been overcome by bad luck, but he did become the first driver to score multiple victories this season with his Southern 500 win two weeks ago. At Richmond things look good for the No. 4 as well. His average finish at the track is 11.3, which includes three victories and 16 top-10s. Harvick's Richmond driver rating of 110 is third best among active drivers, and if fantasy players are willing to accept the tough odds of winning back to back, Harvick may make a perfect option this week.
Clint Bowyer – There aren't many weeks where Bowyer would rise to the top of fantasy players' minds, but this week at Richmond could be a prime time to look his direction. Bowyer has shown speed in 2014, but bad luck has stymied any progress, such as his blown tire in California. At Richmond things haven't been bad for the driver, though. His average finish of 10.1 in 16 career starts at the track help raise our confidence this week. Bowyer is one of only four drivers with a driver rating greater than 100 at Richmond, so he is definitely someone to keep an eye on at this particular track as long as he can avoid the bad luck that has bit him so far.
Tony Stewart – Still waiting to match his employees and pick up a victory in 2014, Stewart has shown that things are on an upswing in his particular garage. The team has shown steady progress since a somewhat slow start to the season, and has been up near the front on most occasions despite not being a factor at Darlington. Stewart owns three winner's trophies at Richmond, along with a driver rating of 96.5. In the last 17 races at the track he spent nearly 70% of his completed laps running in the top 15. His career average finish of 10.6 in 29 races at the track is the best from any driver with more than 20 starts here.
Ricky Stenhouse Jr. – Stenhouse puts his value squarely in the middle of the fence this week. His 2014 results have been terrible, except for the short-track race at Bristol Motor Speedway where he finished second. In fact, he finished 20th in the Southern 500, which was his first top-20 finish since Bristol. Stenhouse doesn't have a terrible record at Richmond with an average finish of 13th in his two attempts. He landed 10th place in last year's fall race at the track, but has struggled much of 2014. This week he could offer some value for fantasy owners confident that he can turn it up on the short tracks this season. However, playing Stenhouse does not come without risk this weekend.
David Gilliland­ – The active Sprint Cup driver with the longest streak of races without a top-10 finish at Richmond is Gilliland at 15. In addition to that specific Richmond statistic the Front Row Motorsports driver has yet to score a top-20 result this season, and would be hard pressed to buck that trend this weekend. Nothing in Gilliland's CV would imply that he can overcome his Richmond slump, or his lack of top finishes in 2014 Gilliland's average Richmond finish is 30.6 in his 15 career tries, only finishing on the lead lap three of those times, and making it one of the worst averages in the field. This track is not a good one for him, and fantasy owners should not see much value in selecting him for their rosters this week.
Jamie McMurray – While McMurray has shown massive progress in 2014, Richmond could be a bit of a struggle for the veteran. Promise is certainly resident in Chip Ganassi Racing now, improving leaps and bounds from past seasons, but McMurray's average result of 22.4 in 22 career Richmond tries make him a gamble this week. He finished fourth in the fall race here last year, but that was his only top-5 at the track. Add to that just three other top-10 Richmond finishes and McMurray tallies a rating of 73.7 from the 18 latest races giving fantasy owners a driver that wouldn't be expected to add a ton of value to their rosters this week.
Danica Patrick – Richmond has not been kind to Patrick. While she may be showing improvement at times so far this year, Richmond may be a gamble with her for fantasy players. Her two starts at the short Virginia oval have yet to produce a single lead-lap finish, and her average result of 29.5 is especially dismal. Her driver rating of 40.9 shows just how much of a struggle this track has been for her, and having not run a single lap in the top 15 here proves that fantasy players should be looking elsewhere. Patrick may make a decent value choice some weeks, depending on the track, but until she shows some Richmond success this is not the place to use her.
Aric Almirola – Our long-shot pick for Richmond is Almirola. In four Richmond races Almirola posted an average result of 20.0. He scored his only top-10 finish at the track in this race last year, and grabbed top-10s in each of the two short-track races we've had this season. Things are looking bright for this team, and this driver in particular. After a third-place run in Bristol and an eighth-place finish at Martinsville Speedway in the early races of 2014 Almirola has our confidence on short ovals. This team is enjoying one of its best starts to a season, and Almirola definitely warrants consideration as a top value play for fantasy rosters this week.
Follow @cjradune on Twitter.
Radune was named the 2012 Racing Writer of the Year by the Fantasy Sports Writers Association. Get a FREE RotoWire 10-day trial (no credit card required) at RotoWire.com.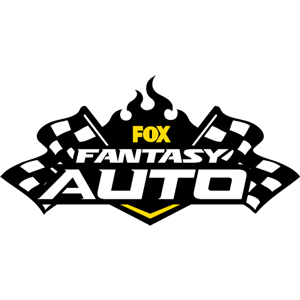 FOX Fantasy Auto
Form a Racing Team, Compete for Prizes
Play Now!