Fantasy NASCAR Preview: STP 500
The NASCAR Sprint Cup Series travels back East this week as the series pulls into the small town of Martinsville, Virginia for the STP 500. The Martinsville event marks the return to short tracks after the just-completed race at the two-mile oval in Fontana, California. Martinsville Speedway is very flat track with only 12 degrees of banking in the turns and is truly flat on the long straight-aways. We just witnessed tire preservation and issues with tire wear at Auto Club Speedway. We will see a similar game played at the Martinsville oval. Brake preservation is the name of the game in Martinsville, because you essentially have two long drag strips with hairpin corners on either end. The oval looks very much like a paper clip when viewed from above, thus the nickname "the paper clip" has taken hold over the years. Taking care of your brakes for the full 500 laps becomes as important as passing on this tricky short track. Like any bull ring in the Sprint Cup Series, not only is equipment preservation important but qualifying and track position is of the utmost importance. If you start in the back of the field here, you can find yourself a lap down in a matter of minutes from the start of the race, so teams must place high priority on qualifying well. Track position will become so important over the course of the race that you will see teams chose either not to pit certain cautions, or to take on two tires in order to grab valuable track position on pit road. All these factors make any Martinsville race a battle of survival and often times the best equipment preservation and pit strategy wins.
Since Martinsville Speedway is like no other track on the Sprint Cup circuit, we'll have to pay close attention to the loop stats this week. Recent historical statistics at Martinsville will be one of the biggest considerations in our weekly projections. Hot streaks go out the window to a certain extent when we visit this facility, so it's these recent numbers that require close scrutiny. The loop stats in the table below span the last 10 years or 20 races at Martinsville Speedway.
| DRIVER | AVG FINISH | QUALITY PASSES | FASTEST LAPS | LAPS LED | LAPS IN TOP 15 | RATING |
| --- | --- | --- | --- | --- | --- | --- |
| Jimmie Johnson | 5.3 | 689 | 1,041 | 2,575 | 8,932 | 122.5 |
| Jeff Gordon | 5.0 | 754 | 1,105 | 1,869 | 8,848 | 119.8 |
| Denny Hamlin | 8.7 | 659 | 612 | 1,221 | 7,503 | 110.1 |
| Dale Earnhardt Jr. | 11.1 | 719 | 523 | 521 | 7,860 | 101.2 |
| Tony Stewart | 13.3 | 471 | 397 | 862 | 6,711 | 97.6 |
| Kyle Busch | 15.7 | 675 | 415 | 487 | 7,075 | 96.2 |
| Clint Bowyer | 12.1 | 613 | 296 | 356 | 6,586 | 95.0 |
| Kevin Harvick | 15.4 | 593 | 255 | 217 | 6,475 | 91.8 |
| Ryan Newman | 14.2 | 568 | 149 | 136 | 5,843 | 87.4 |
| Joey Logano | 14.0 | 433 | 88 | 99 | 3,289 | 85.1 |
| Jamie McMurray | 17.9 | 452 | 195 | 158 | 5,471 | 85.1 |
| Matt Kenseth | 13.2 | 428 | 178 | 370 | 5,235 | 84.9 |
| Brad Keselowski | 15.2 | 306 | 73 | 10 | 2,700 | 83.4 |
| Carl Edwards | 15.5 | 575 | 142 | 31 | 5,406 | 81.0 |
| Kurt Busch | 21.0 | 465 | 156 | 115 | 4,866 | 79.5 |
| Brian Vickers | 19.2 | 451 | 109 | 27 | 4,144 | 79.4 |
| Kasey Kahne | 21.6 | 314 | 260 | 13 | 3,407 | 76.4 |
| A.J. Allmendinger | 19.7 | 344 | 86 | 26 | 2,804 | 72.2 |
| Greg Biffle | 19.4 | 401 | 76 | 39 | 3,313 | 71.1 |
| Austin Dillon | 13.5 | 28 | 0 | 0 | 150 | 70.3 |
Martinsville had been a tale of three drivers in its recent history, but in 2014 we saw the possible breakup of this monopoly. Jimmie Johnson, Jeff Gordon and Denny Hamlin had ruled the Virginia short track with total domination. The trio won 15 of the 19 events at the facility from 2004 to 2013. Last year saw Kurt Busch pull a stunning upset win in the spring event at the half-mile oval and then Dale Earnhardt Jr. came to Southern Virginia in the fall and captured his long overdue first victory at the historic short track. Given how well these two drivers are performing entering this week's STP 500, there is a good chance that either Busch or Earnhardt could continue their streaks at this facility. However, we can't completely rule out the resurgence of one of the "Martinsville Trio" for this season's first race at the famous short track. The chances for Gordon, Johnson or Hamlin to reassert themselves again in this weekend's STP 500 are always a possibility. Gordon and Hamlin are still looking for their first victory of the season, so we know they will be hungry coming into this 500-lap battle. Johnson has eight career victories at Martinsville Speedway, and could possibly win at this oval with one hand tied behind his back. We need to be aware that these three talented drivers are always a threat when we come to Southern Virginia. One name that we need to add to the contenders list is Kevin Harvick. He has led well over 350 laps at this short track and won this event in 2011 for his only Martinsville victory in the Cup Series. The driver of the No. 4 Chevrolet comes to the paper clip this weekend as one of the hottest drivers in the series right now, and ripe to win his second-career victory at this historic short track. While no Ford driver has won at this facility since 2002, we can't completely rule this camp out either. Brad Keselowski is surging after his big win at Fontana last week and his teammate Joey Logano is a threat to win anytime he climbs behind the wheel this season. One thing is almost certain this weekend… with the parity that we currently have in NASCAR's top division we're more likely to be surprised by the outcome and eventual winner this Sunday afternoon, than not surprised at all. We'll take a look at the stats and streaks and give you the drivers you need to dominate your fantasy racing leagues at Martinsville Speedway.
The Contenders – Drivers in the hunt for the win
Dale Earnhardt Jr. – Earnhardt has not only maintained a solid resume at the paper clip over the years, he actually won the last race at this historic speedway. He led 79 laps in last October's Goody's Headache Relief Shot 500 and won his first victory at Martinsville Speedway. Earnhardt has started this season well, so we have high expectations for the No. 88 Chevrolet team this weekend. Earnhardt has Top-10 finishes in seven of his last nine starts at this Virginia bull ring. The electronic loop stats clearly show that the Hendrick Motorsports star is one of the top performers at this oval and his high number of quality passes shows he knows how to come through traffic at this facility. Coming off the respectable sixth-place finish at Auto Club Speedway, we know Earnhardt has to be motivated heading to Martinsville Speedway this Sunday.
Kurt Busch – With his dominant performance at Auto Club Speedway last weekend, Busch continued his torrid start to the season after being sidelined by suspension for the first three events. The pair of Top-5 finishes at Las Vegas and Phoenix was no fluke as the No. 41 team is on fire coming to the foothills of Southern Virginia. The great news is that we're returning to the scene of his victory in this event one year ago. Busch led 23 laps in last season's STP 500 and was the opportunistic and surprise victor last March. He battled with and beat Jimmie Johnson over that final 35-lap green flag run to the finish. Considering that win was Busch's second career victory at the paper clip, he knows what it takes to win here. The current momentum Busch is enjoying points to a possible defense of his victory one year ago at Martinsville.
Denny Hamlin – Hamlin is usually one of the drivers to beat each time we visit Martinsville Speedway. The driver of the No. 11 Toyota is a four-time winner at the Martinsville oval and he sports a stellar 78-percent Top-10 rate here. Last week pit road mistakes led to Hamlin having a possible Top-5 finish at Fontana erased as he fell back in traffic due to the penalty and was relegated to a very poor finish. He should make up for it in spades this weekend at one of his favorite short tracks. The last time the Sprint Cup Series visited this speedway, Hamlin led 68 laps and battled with the leaders all afternoon before finally finishing eighth in the Goody's Headache Relief Shot 500. He should be hungry for a run at the checkers and a fifth grandfather clock trophy this weekend.
Jeff Gordon – We're betting that Gordon will shake his current slump this week with a visit to this small Virginia oval. Martinsville Speedway ranks number one on the circuit for the Hendrick Motorsports star with eight career wins and a staggering 28 Top-5 finishes. If there's such a thing as a security blanket in Gordon's track portfolio, this is it. With 14 Top-5 finishes in 18 starts for the No. 24 Chevrolet team dating back to the 2006 season (78- percent), you just don't see that kind of dominance in the modern era of NASCAR. Gordon led 130 laps and finished second the last time the Sprint Cup Series visited the flat oval of Martinsville, in October of last year. That runner-up finish should be fresh on his mind entering the STP 500.
Solid Plays – Drivers who are near locks for the Top 10 with an outside shot at winning
Jimmie Johnson – After a hard-fought Top-10 finish at Fontana last weekend it will be good for the six-time champion to get back to action on a short track this week. With eight career wins at the Martinsville oval, Johnson is positioned to be one of the top drivers in this weekend's STP 500. The driver of the No. 48 Chevrolet won this event two years ago in dominant fashion. Johnson led 296 laps in this event one year ago, before being outdueled by Kurt Busch for the win. His grip on Martinsville Speedway has slipped just a bit over the last two seasons, but he's still one of the Top 5 performers on this short track. If the No. 48 Chevrolet team can completely get their act together, a win is not out of the realm of possibility.
Kevin Harvick – We always think highly of Harvick when it comes to short track racing and his Martinsville resume is pretty strong outside of the top contenders here. Harvick won this event in 2011 for his first career victory at Martinsville Speedway. He's also finished in the Top 10 in two of his last three races at the paper clip. Harvick has led over 350 career laps at the Southern Virginia short track, so he has no shortage of experience here. As the current championship standings leader and hottest driver to start the 2015 season, we have to take a long look at Harvick and the No. 4 SHR team. Martinsville Speedway isn't his best oval, but he should be taken very seriously as a Top-10 finisher and potential challenger for the win.
Ryan Newman – The Richard Childress No. 31 team is looking to continue building on an early-season hot streak and the best way to do that is to set Newman loose at Martinsville Speedway. The veteran driver owns three career poles and a 46-percent Top-10 rate at Martinsville Speedway. He was the surprise winner of this event in 2012, so there's no ruling out an outside shot at victory lane. Newman has led close to 200 career laps at the Virginia short track, so he's no stranger to racing at the front here. Rocket Man and his RCR team are off to a great start this season, so he should have no trouble continuing his Martinsville groove.
Joey Logano – The Penske Racing ace has had a lot of up-and-down performances at the Virginia short track over the years, but of late showed signs of improvement. His last year of racing at Martinsville has yielded close to 100 laps led, and two Top-5 finishes. Something has been missing from the list of ingredients thus far to get the No. 22 Ford into victory lane at this facility. All the puzzle pieces may fall into place this weekend. Logano is riding a five-race Top-10 streak to start the season and carrying a lot of momentum into the foothills of Southern Virginia this week. If there is a surprise winner in the offing this Sunday afternoon, it will likely be Penske Racing star Logano.
Sleepers – Drivers with good history at Martinsville who can provide a solid finish
Matt Kenseth – The move to Joe Gibbs Racing two seasons ago has really enhanced his performance and fantasy value at the flat short track of Martinsville Speedway. Kenseth has a runner-up finish and a pair of sixth-place finishes in his last four visits to Martinsville Speedway. Over that span the veteran driver has led well over 300 laps and gone from being a bystander to a contender at this historic short track. Kenseth also led 36 laps in this event one year ago en route to a strong sixth-place finish. After spending the first 13 seasons of his career mired in mediocrity at this track, the driver of the No. 20 Toyota is now a force to be reckoned with at Martinsville Speedway.
Tony Stewart – The three-time Martinsville winner comes to the historic short track this week trying to reverse his fortunes after a very slow start to the season. The driver of the No. 14 Chevrolet is coming off a Top-15 finish at Fontana which was his best effort of the season. The signs of life could pop even more now that we're visiting Martinsville. Smoke has won here as recently as 2011and he has three Top-10 finishes in his last six trips to the half-mile oval. His last effort at the paper clip yielded 18 laps led and an impressive fourth-place finish last October. It was one of Stewart's best performances down the stretch run of 2014. With 16 career Top-10 finishes, Stewart checks in at a respectable 52-percent Top-10 rate. With over 1,200 career laps led at this facility, he's no stranger to racing up front here either.
Clint Bowyer – The Michael Waltrip Racing star is riding one of the longest current Martinsville Top-10 streaks into this weekend's STP 500. His last six trips to the Virginia short track have netted three Top-5 and six Top-10 finishes. Bowyer has also led laps in five of those last six races at the small, flat oval. It's clear that the driver of the No. 15 Toyota really loves and looks forward to racing at this facility. Last year's efforts at Martinsville Speedway have brought Bowyer's career Top-10 rate at this facility up to a strong 67-percent. That's more than enough to warrant serious fantasy racing consideration for Sunday's STP 500.
Martin Truex Jr. – Five races into the season and the hottest driver (other than Kevin Harvick) is none other than Truex Jr. and his No. 78 Chevrolet team. The Furniture Row Racing veteran has five Top 10s in the first five events and comes to Martinsville Speedway a lofty third overall in the championship standings. The paper clip has not been a venue of much success for Truex. His best effort in the last four races at Martinsville is only a 16th-place finish. However, we have good reason to believe he'll reverse those trends this weekend. Truex grabbed three Top 10s at Martinsville between 2010 and 2012, so he has the ability and the talent to succeed here. His No. 78 machine this weekend could be the fastest car he's ever raced at the Martinsville short track.
Jamie McMurray – McMurray has been making great gains to start the new season and his No. 1 Chevrolet team has been running well right out of the gates. The Chip Ganassi Racing driver has always liked racing the flat oval in Virginia. McMurray owns 12 Top-10 finishes in 24 career starts at Martinsville Speedway. That includes the pole position and 84 laps led in the last race at the half-mile oval last October. That performance only led to a 16th-place finish when McMurray deserved much more. You can bet he'll be hungry to visit the Top 10 in Sunday's STP 500.
A.J. Allmedinger – Coming off a tough performance at Auto Club Speedway, Allmendinger will be happy to see Martinsville Speedway. He's been a steady performer at the flat short track the last few seasons. Allmendinger has a pair of Top-10 and six Top-15 finishes in his last seven visits to Southern Virginia. That works out to a 12.4 average finish over the span. The veteran driver's efforts here last season yielded 11th- and ninth-place finishes in 2014. Clearly, the JTG Daugherty Racing driver has figured out something about this track and brings that knowledge here each time the series visits.
Slow Down – Drivers to avoid this week
Brad Keselowski – Keselowski has a short Martinsville resume, but it's filled with a lot of ups-and-downs. The Penske Racing driver hasn't had the kind of success at the small Virginia oval that he's had at the nearby Tennessee short track of Bristol. Despite a 50-percent Top-10 rate over 10 starts, his performances here last season were very forgettable. Finishes of 38th- and 31st-place indicate that the No. 2 Ford team's luck has turned south at this challenging short track. We realize that Keselowski is coming off the big, surprising Fontana win last week, but these odds may be tougher to overcome than any momentum from that win.
Brian Vickers – The Michael Waltrip Racing driver was hit with blood clots once again prior to the Auto Club 400 last weekend. This is the third time in his NASCAR career that Vickers has been sidelined with blood clots. His treatments with blood thinner in the past have caused him to miss significant portions of the season. There's no reason to believe he'll be back in the No. 55 Toyota any time soon. It could be well into the second half of the season before we see Vickers in action again, so keep him on the bench for the foreseeable future.
Kasey Kahne – For whatever reason the driver of the No. 5 Chevrolet just hasn't had any luck at Martinsville Speedway. Kahne has brought fast cars here in the recent past, but the finishes have not followed. In 22 career starts at the Martinsville paper clip, the Hendrick Motorsports driver only has four Top-10 finishes spread over 11 seasons. Kahne's last three starts have been particularly difficult with finishes of 27th-, 22nd- and 40th-place. His five DNFs at Martinsville also show the difficulty that this veteran driver has had trying to tame this wild oval.
Kyle Larson – The young Chip Ganassi Racing driver has had a tough start to the season. With only two Top 10s over the first five events, Larson finds himself a lowly 19th-place in the championship standings coming to Martinsville. Unfortunately, things might not get any better after the STP 500. Larson's resume is short here, but it's also full of disappointment. His three starts to-date have yielded finishes of 42nd-, 27th- and 30th-place. Two of the starts have ended in DNFs for Larson. It could be that this young driver simply needs more experience at Martinsville Speedway before he can be a dependable performer at this facility.
Taylor is a three-time FSWA Racing Writer of the Year.
Get a FREE RotoWire 10-day trial (no credit card required) at RotoWire.com.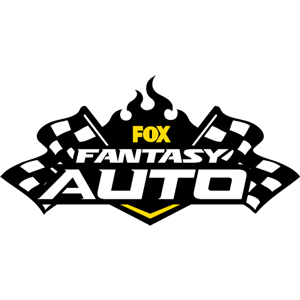 FOX Fantasy Auto
Form a Racing Team, Compete for Prizes
Play Now!