FANTASY NASCAR PREVIEW: AAA 400 Driver Picks
The Chase for the NASCAR Sprint Cup continues this weekend at Dover International Speedway. The Monster Mile is the perfect setup for the third race of the Chase, which is the completion of the Challenger Round. The field of 16 drivers will be reduced by 4 after the finish of this event, and only 12 drivers will advance to the next round of the Chase for the Cup. We've visited an intermediate oval and a short track to this point in the 10-race playoff. Now it's time to race at an oval that fits somewhere in between. This one-mile bowl races like a short track, but it also has the high speeds and ability to pass like the larger tracks. With the parity among manufacturers at this oval we expect to see a wild shoot out this weekend. The driver that shows up with the best race car on Sunday will likely have a decent shot at winning the AAA 400, since this race seldom ever comes down to pit strategy or fuel mileage. Hendrick Motorsports teams and Chevrolet have had their fair share of success at Dover in over the years, so this event will be great news for Chase participants Jimmie Johnson and Jeff Gordon. The duo has combined for 15 wins at the Monster Mile over their careers, so they have the resume to succeed in the AAA 400. Both are still very much in the running for the championship, so you know they'll be racing hard in this 400-mile battle. The races at Dover International Speedway are usually anything but dull. Most are led by a number of drivers, and are very competitive. The parity that we currently have at this track is a good indicator of the entertainment factor associated with this race. In recent years, we have seldom seen one driver run away and dominate at the Monster Mile. The Sprint Cup Series schedule presents a very appropriate race and a challenge for the drivers in this third race in the Chase for the Championship.
The Monster Mile is quite unique in configuration. It's comparable to Bristol Motor Speedway, but much larger. The concrete surface that was placed in 1995 made it the first concrete oval that NASCAR raced on. Little has changed since then. With this in mind it will be really useful to take a look at the loop stats for this one-mile oval. For this event we will place a great deal of emphasis on the recent history of Dover International Speedway, specifically the race here earlier this summer. The configuration and concrete surface really appeals to a select group of drivers, and they'll be easily identifiable from the numbers below. Here are the loop stats for the last 21 races at Dover.
| DRIVER | AVG FINISH | QUALITY PASSES | FASTEST LAPS | LAPS LED | LAPS IN TOP 15 | RATING |
| --- | --- | --- | --- | --- | --- | --- |
| Jimmie Johnson | 5.9 | 463 | 1,164 | 2,604 | 7,464 | 122.3 |
| Matt Kenseth | 12.6 | 560 | 490 | 771 | 6,928 | 107.5 |
| Kyle Busch | 15.2 | 539 | 441 | 1,018 | 6,470 | 105.0 |
| Carl Edwards | 10.3 | 566 | 501 | 536 | 5,741 | 98.4 |
| Kyle Larson | 6.7 | 96 | 32 | 0 | 1,012 | 97.6 |
| Greg Biffle | 12.0 | 533 | 435 | 463 | 5,697 | 96.2 |
| Jeff Gordon | 12.1 | 588 | 368 | 272 | 6,477 | 96.1 |
| Clint Bowyer | 11.7 | 497 | 218 | 42 | 5,649 | 92.7 |
| Martin Truex Jr. | 15.3 | 449 | 309 | 358 | 4,792 | 91.3 |
| Brad Keselowski | 13.1 | 271 | 156 | 125 | 2,822 | 91.1 |
| Kurt Busch | 17.7 | 480 | 308 | 413 | 5,095 | 90.6 |
| Kevin Harvick | 14.0 | 454 | 271 | 350 | 5,267 | 88.5 |
| Ryan Newman | 15.6 | 409 | 141 | 246 | 5,300 | 87.6 |
| Denny Hamlin | 19.3 | 429 | 144 | 261 | 4,681 | 85.2 |
| Joey Logano | 13.6 | 365 | 74 | 1 | 3,402 | 83.6 |
| Dale Earnhardt Jr. | 17.6 | 379 | 248 | 86 | 3,970 | 81.7 |
| Kasey Kahne | 19.1 | 422 | 350 | 54 | 4,536 | 81.5 |
| Jamie McMurray | 19.2 | 369 | 113 | 132 | 3,569 | 78.6 |
| Aric Almirola | 15.7 | 97 | 26 | 0 | 799 | 74.8 |
| A.J. Allmendinger | 22.9 | 233 | 158 | 152 | 1,877 | 73.1 |
What used to be a track of manufacturer parity has begun to tilt in one direction the last few seasons. Chevrolet drivers have taken the last five-straight wins at the Dover oval, and for the moment have broken Ford and Toyota's grip on the facility. The bad news is that Toyota has only two career wins at the high-banked oval and the last coming via Kyle Busch in 2010. Ford's last victory came in 2011 when Matt Kenseth still raced for Roush Fenway Racing. Both the Gibbs and Roush camps have a lot of ground to makeup at this concrete oval. This season's race in June at the Monster Mile bears close examination. Hendrick star Jimmie Johnson, Stewart Haas star Kevin Harvick and Penske star Brad Keselowski battled over the final 75 laps, but in the end it was Johnson who would prevail and take his third win in the last four at the facility. It was his 10th-career win at the Monster Mile and one of four victories for the season. Considering that Johnson has been struggling to find his winning groove the past couple months, this is a timely visit to Dover International Speedway. For the surging Keselowski, it's an opportunity to get back into the thick of the championship quest. The driver of the No. 2 Ford has visited victory lane before at the Delaware speedway, so he's no stranger to taming the Monster. Before you get the sense that these two stars will return to Dover this weekend and pick up right where he left off in June, we must not forget our reigning champion, Harvick. He's on the cut-bubble for the Contender Round of the Chase after running out of gas while leading late at New Hampshire last week. The driver of the No. 4 Chevrolet has never won at Dover International Speedway, but he's been very close to breaking through in each of the last two seasons. Harvick has been incredibly fast each of the first two races of the Chase, so you know he'll be on his game for this one. We'll examine the Dover historical stats, and we'll take a good look at the current trends to give you the lineup of drivers you need to dominate the high banks of the Monster Mile this Sunday afternoon.
The Contenders – Drivers in the hunt for the win
Kevin Harvick – Harvick is a great fantasy racing play this weekend. With one race left in the Challenger Round of the Chase, the reigning champion is facing elimination unless he can win Sunday afternoon. That pressure should translate into a run at the checkered flag. Harvick has 13 career Top-10 finishes at the Monster Mile and three of those have come in his last five starts at the high-banked oval. In June's FedEx 400, Harvick parlayed a good sixth-place starting spot on the grid into 91 laps led late in the race, and an eventual runner-up finish. With the Stewart Haas Racing star being on the verge of Chase elimination, we expect to see the driver of the No. 4 Chevrolet racing with some urgency in the AAA 400.
Jimmie Johnson – Johnson is looking to make up ground in the Chase for the Cup standings as we roll into Dover this weekend. It's funny how the No. 48 team always seems to step up their performance when it's championship time. After a Top-15 finish at Chicago and Top-10 finish at Loudon to start the Chase, the Hendrick Motorsports star is poised to up his game a notch this Sunday afternoon. Johnson is the active wins leader at the Monster Mile with 10, including three of the last four events at the track. The six-time Sprint Cup Series champion has led well over 500 laps in just his last four trips to the Delaware oval. That's almost 34-percent of the laps run at the Monster Mile over this span. That makes Johnson a top contender for this event. Brad Keselowski – This Penske Racing driver has elevated his game in the last several races. It was enough to give the veteran a good seed in the Chase for the Cup, and to make him a championship contender over these next handful of races. Keselowski is seen racing with the leaders every week and a major threat to win each race going forward. In his last four seasons of racing at the Delaware oval, the driver of the No. 2 Ford has collected one pole position, one victory, two runner-up finishes and four Top-5 finishes. He led 28 laps at the Monster Mile in June before eventually finishing a subpar 12th. Keselowski will be on a mission to complete that unfinished business and take another step towards this season's championship.
Matt Kenseth – The team with the great Monster Mile pedigree this weekend is the No. 20 Joe Gibbs racing Toyota team. Kenseth has been solid as a rock at this one-mile oval over his 16-year career. The Monster Mile presents the perfect opportunity for this veteran driver to pick up yet another win in the Chase for the Cup. Kenseth owns two career victories at Dover and he's led 830 laps on the concrete high banks. In addition to that the veteran driver has 21 Top-10 finishes at the facility, which works out to a lofty 64-percent rate. Coming off his big Loudon win, Kenseth definitely has the momentum coming into Sunday's AAA 400. You can't argue with results and this driver has them at Dover International Speedway.
Solid Plays – Drivers who are near locks for the Top 10 with an outside shot at winning
Joey Logano – The Penske Racing driver shook off some poor Loudon performance of late with a strong third-place finish at the Magic Mile to continue his quest for the championship. Logano now finds himself third in the standings at 10 points behind leader Kenseth coming to Dover. He has strong career numbers at Dover International Speedway with eight Top 10's in 13 starts. Logano raced to a solid 11th-place finish in June's FedEx 400. So he now rides a seven-race Dover Top-11 streak into Sunday's race. We expect the No. 22 Ford team will have extensive notes from those performances, and Logano will put them to good use in the AAA 400.
Jeff Gordon – The No. 24 team comes to the Dover oval looking to continue building momentum this weekend, after Gordon's strong seventh-place finish at Loudon. Gordon is racing with a purpose from this point out, and that's to claim the championship in his final season of Sprint Cup competition. He now has two Top 10's in the last three races, so performance level is not a concern. While Dover International Speedway hasn't been one of his best tracks in the later stages of his career, Gordon has the mettle to post a great finish in the AAA 400. The Hendrick Motorsports star is a five-time winner at the Monster Mile, and he's a Top-10 finisher in 58 percent of his starts at this oval. If there is a surprise winner in the field this Sunday afternoon, it's most likely Gordon.
Kyle Busch – The Joe Gibbs Racing star is desperately trying to keep up with the standings leaders after his disappointing 37th-place finish at the Magic Mile last week. Busch should be very focused and happy to visit one of his favorite ovals this weekend at Dover. The No. 18 Toyota team has posted a pair of victories and 13 Top-10 finishes in 21 starts at the Monster Mile. That works out to a stellar 62-percent Top-10 rate at this concrete oval. Four of Busch's last six trips to Dover International Speedway have netted Top-10 finishes along with 570 laps led, so we're very optimistic that with Chase elimination lurking Busch will be strong in this weekend's AAA 400.
Martin Truex Jr. – The last few weeks have been an up-and-down ride for the No. 78 Furniture Row Racing team. However, Truex has soldiered through as he demonstrated with strong Top-10 performance at Loudon last week. He won at this Delaware oval in 2007 for former team Dale Earnhardt Inc. and he's won two career pole positions at the concrete one-mile track. Truex, a New Jersey native, has always considered the Dover events a home-coming of sorts so he looks forward to racing here. He rides a three-race Dover Top-10 streak into this Sunday's 400-mile battle. That should be a major confidence boost for this very important race of the Chase. Sleepers – Drivers with good history at Dover who can provide a solid finish Carl Edwards – If Edwards hopes to win his first Sprint Cup Series championship, this will be a pivotal weekend to advance in that effort. The Joe Gibbs Racing star is looking to continue his pursuit of that elusive championship at one of his favorite tracks this Sunday afternoon. We expect Edwards to have his best on display in this 400-lap event. The recent Top 10 at Bristol showed the potential of this driver and team on a high banked oval. He owns one victory and 12 Top-10 finishes in 22 career starts at the Monster Mile and he's led well over 500 laps at the facility. Considering how good Edwards has been at this one-mile oval, it would be a shock to see him racing anywhere but up front at Dover.
Ryan Newman – Newman has a lot on the line this weekend with his Chase for the Cup expectations. The veteran RCR driver comes to Dover International Speedway sixth in the championship standings and looking to get a good finish to advance him into the next round of the Chase. Newman's recent Dover resume is nothing short of complete mess. After posting three victories and 11 Top 10's earlier in his career at the high-banked oval, his recent trips have been a mixed bag. Newman has two Top-10 finishes in his last four Dover outings. The veteran driver finished a subpar 18th at the Monster Mile earlier in June, and we're willing to bet he'll be much better than that this time around.
Denny Hamlin – One of the hottest drivers in the series right now is Hamlin and his No. 11 Toyota team. In just the last six races leading up to this weekend's AAA 400, the veteran driver has 155 laps led, one victory, five Top-5 and six Top-10 finishes. Dover International Speedway has not been a venue of consistency for this driver and team, but Hamlin has had his flashes of brilliance there over the years. He's won three of the last six pole positions at the Monster Mile and grabbed a pair of Top-10 finishes. More recently, the driver of the No. 11 Toyota won the pole here in June and led 118 laps in the FedEx 400 before bad breaks would saddle him with a 21st-place finish. Hamlin has a ton of momentum and a lot of upside for this 400-mile event.
Clint Bowyer – Bowyer has been nothing short of flawless in recent trips to the high-banked concrete oval. The Michael Waltrip Racing star has 12 career Top-10 finishes at Dover International Speedway, and he rides an amazing nine-race Top 10 streak at the Monster Mile into Sunday's AAA 400. Bowyer qualified 20th and finished ninth in the Dover mixing bowl in June, so the team has the setup nailed. The No. 15 team has been giving Bowyer good cars of late, so another Top-10 finish should be in store for this weekend's 400-mile brawl with the Monster.
Kyle Larson – The driver of the No. 42 Chevrolet has been overcoming a slow season and he's getting it together for a strong finish as we approach the end of the season. Larson didn't make the Chase for the Cup, but you wouldn't know it by his last few starts. 10th- and seventh-place finishes at Darlington and Chicago in the last four races have this young driver rolling. He scored a strong third-place finish at Dover in June and that now gives the Chip Ganassi Racing driver 11th-, sixth- and third-place finishes in his three-career starts at the Monster Mile. We expect his Dover excellence to continue this Sunday afternoon at the Delaware oval.
Aric Almirola – If you're looking for a low-profile driver that has been racing extremely well of late, then Almirola is you man this week. The driver of the No. 43 Ford has been a strong performer over the last several races, regardless of his bad luck at Loudon last weekend. Almirola has three Top-11 finishes in the last four races coming into this installment of the Monster Mile. The Richard Petty Motorsports driver is not a participant in the Chase, but he's certainly racing like it. He scored a strong fifth-place finish at the Monster Mile this past June, and should have the momentum to shoot for that mark again in the AAA 400.
Slow Down – Drivers to avoid this week Kasey Kahne – It has been a tough season for the No. 5 Hendrick Motorsports team. Kahne missed the Chase for the Cup field and he's on track to post a career-low for Top 10's in a season. Despite the good performance at New Hampshire this past week, there's good reason for caution entering the AAA 400. The news isn't all that great for the veteran driver coming to the Monster Mile. Kahne only has six Top 10's in his 12-season career of racing at the high-banked oval. That works out to a poor 20.2 average finish over those 23 starts. It's one of Kahne's worst tracks in his Sprint Cup Series resume.
Austin Dillon – We've not featured Dillon in the slow down list very much this season. He's been a steady competitor and Top-20 finisher most weeks. However, his short resume at the Monster Mile is a big caution flag. In four career starts at DIS, the driver of the No. 3 Chevrolet has come away with three finishes outside the Top 20. In Dillon's two-season Xfinity Series career, he posted Top 10's at the one-mile oval, but never really was one to lead laps or contend for the win at this facility. It could simply be that the RCR youngster just doesn't have a good feel for this concrete oval. Top-20 finishes for this driver and team are great, but we're willing to bet he won't be there this Sunday.
Kurt Busch – After running out of gas during the closing laps at New Hampshire last weekend, the pressure is on the SHR No. 41 team. Busch comes to the Monster Mile seventh in the Chase standings and on shaky ground. Unfortunately, the news is not good for the veteran driver. Dover has been an oval of struggles over the years for Busch. With only 8 Top 10's in 30 starts, he checks in at a lowly 27-percent Top-10 rate. Times have been particularly difficult in recent seasons. Busch has only one Top 10 in the last eight starts at the Delaware oval. His performance there in June was a poor 31st-place finish, which is where he'll likely end up in the AAA 400.
Ricky Stenhouse Jr. – The young Roush Fenway Racing driver has been racing well of late with 16th-, 18th- and 13th-place finishes entering Dover weekend. However, there is some reason for pessimism for Stenhouse at this week's venue. Dover International Speedway has been a tough nut to crack over the last couple seasons for the No. 17 Ford team. Stenhouse has only one Top-20 finish and two finishes outside the Top-35 in his last three trips to the Delaware oval. That string includes his 37th-place finish in this past June's FedEx 400. While the young driver has been performing well of late, it's a good weekend to give Stenhouse a stint on the fantasy racing bench.
Taylor is a three-time FSWA Racing Writer of the Year.
Get a FREE RotoWire 10-day trial (no credit card required) at RotoWire.com.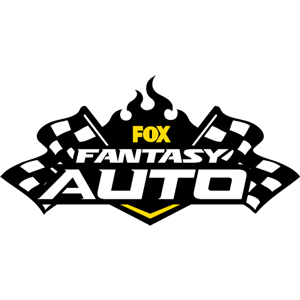 FOX Fantasy Auto
Form a Racing Team, Compete for Prizes
Play Now!