Fantasy NASCAR: Daytona 500 Driver Picks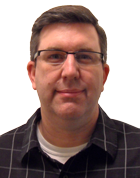 The Monster Energy NASCAR Cup Series kicks off the 2017 season this week with the 59th running of the Daytona 500. The Great American Race can be seen Sunday at 2 p.m. ET on Fox. Be sure to test your knowledge of NASCAR by competing in the Fox Sports Fantasy Auto Racing game.
NASCAR decided to make a lot of changes over the offseason. They implemented a new stage format of racing, reduced the downforce on the cars, restricted cars from coming out of the garage after cosmetic repairs are made and teams will now start the race on the same tires they used in qualifying. All of these changes will affect fantasy racing in 2017.
Fox Sports Fantasy Auto Racing decided not to change the rules for their game to match the rules changes made by NASCAR. Fantasy teams will earn points based upon where their driver finishes the race (1st earns 43 points, 2nd earns 39 points, 3rd earns 38 points and so on…). Fantasy teams are awarded 1 bonus point for leading a lap and another bonus point for leading the most laps.
Points are also awarded for position differential. This is very important to know because fantasy teams must take advantage of this rule to finish at the top of their league standings each week. Position differential is a driver's starting position minus his finishing position (for example: Jimmie Johnson starts 25th and finishes 5th, he earns 20 points for position differential). These points add up quickly and can be the difference in a good or bad week for your fantasy team.
The best way to select your team for the Daytona 500 is to use drivers who start outside the top 15. Track position is not important at the Superspeedways so capitalizing on the position differential points will be important. The scoring system for Fox Sports Fantasy Auto Racing game rewards drivers who improve their position in the race more than the drivers who lead the most laps.
Fantasy NASCAR Daytona 500 Pick to Win
Kyle Busch ($11,700) has done everything in NASCAR except win the Daytona 500. That could change this week. Joe Gibbs Racing had a perfect strategy for this race last year. Their four cars plus the No. 78 car (Furniture Row Racing has an alliance with JGR) lined up at the front of the field and refused to get out of line. The "follow the leader" style of racing was boring for fans but it resulted in four Toyotas finishing in the top five.
The new stage racing format gives JGR even more incentive to race the same way this week. Busch pushed his teammates around the track for 500 miles in 2016. I doubt Busch will want to push his teammates to another Harley J. Earl trophy Sunday. I expect the JGR cars to be up front, but this year it will be Rowdy Busch leading the pack to Victory Lane.
Contenders
Joey Logano ($11,600) won his first Daytona 500 in 2015. He should be a serious threat to win his second Sunday. Team Penske has won six of the last nine races on the Superspeedways (that does not include Logano's win in the Clash race Saturday). No two teammates work as well together as Brad Keselowski and Logano. They will be up front Sunday but the question is: Can they pass the Toyotas at the end of the race?
Brad Keselowski ($10,600) is way underpriced this week. He should be one of the highest-priced drivers in the game at Daytona. Keselowski has won five times at the Superspeedways. His is much better at Talladega (5 wins) than he is at Daytona, but when Dale Earnhardt Jr. says you are the best driver in the draft, you must be good. Keselowski will have a good chance at winning his first Daytona 500 Sunday.
Denny Hamlin ($10,500) won this race last year and it would not surprise anyone if he were to win his second Daytona 500 trophy this week. Hamlin is at the top of the list of drivers who excel on the Superspeedways. He has a series-best driver ranking and a series-best average finishing position on the plate tracks the last two seasons.  Last year he dumped one of his teammates (Matt Kenseth) to get the win. Will he do the same Sunday? This is the Super Bowl of racing. I am sure he would do anything to win the race again.
Matt Kenseth ($10,500) is very good at leading laps on the Superspeedways, but he has a habit of being one of the drivers caught up in the wreck at the end of the race. Last year Kenseth led 40 laps in the Daytona 500, but finished 28th. He had the race won until he tried to block Denny Hamlin and was pushed out of the draft. Kenseth has three wins at the Superspeedways, including two wins in the Daytona 500. It would not surprise me to see him add a third Sunday.
Value Picks (Drivers $9,000 and under)
Martin Truex Jr. ($9,000) has always been one of the underrated drivers on the Superspeedways. Last year Truex came inches away from winning his first Daytona 500. Truex has the skills to win this race and the fact that he will most likely be lined up with the Joe Gibbs Racing cars makes him a tremendous fantasy option this week. The No. 78 team stole a lot of thunder from JGR last year. Do not be surprised to see them do it again Sunday in the Daytona 500.
Clint Bowyer ($7,500) might be the forgotten man in this race. Most fantasy players do not remember how good Bowyer is at the Superspeedways because he ran for a mediocre (that is being nice) team last year. Bowyer and Kevin Harvick used to be two of the best teammates on plate tracks when they both raced for Richard Childress Racing. Now that they are together at Stewart-Haas Racing, Bowyer becomes one of the best value picks in the game.
Ryan Blaney ($6,700) is at a good price this week. His strategy in the last four races on Superspeedways has been to follow Joey Logano and Brad Keselowski. Wood Brothers Racing has an alliance with Team Penske so Blaney is essentially a teammate of Logano and Keselowski. As long as his strategy plays out, he should finish up front. Wood Brothers Racing won the 2011 Daytona 500 (Trevor Bayne), so who knows, maybe they can do it again.
Dale Earnhardt Jr. ($6,700) is the best bargain in the game this week and he should be 100% owned regardless of where he starts the race. When I first saw the prices I thought Fox Sports Fantasy Auto Racing forgot to include Earnhardt. I was surprised when I saw him at the bottom of the list.
Earnhardt has a series-high 10 wins on the Superspeedways. He also has the most laps led (1,553), most top-10 finishes, most top-five finishes and the second-best average finishing position. He is the master at these tracks and he should have been one of the top three highest-priced drivers in the game. Fantasy teams are stealing him at his current price this week.
Here are my pre-qualifying picks for the Daytona 500:
Driver 1: Kyle Busch $11,700
Driver 2: Brad Keselowski $10,600
Driver 3: Denny Hamlin $10,500
Driver 4: Matt Kenseth $10,500
Driver 5: Dale Earnhardt Jr. $6,700
I will have my picks updated on my website (Fantasy Racing Tips) after the last practice.
FOX Fantasy Auto Resources
And don't forget – prizes are on the line each race of the fantasy season!  First, second and third place each win a prize. Plus, each race builds your point total for larger segment and season prizes.
*Stats from Driveraverages.com and career stats from Racing-Reference.Info…
If you need any further advice with your team or want to see my updated picks after Happy Hour practice, look for me on Twitter (@MrFantasyNASCAR)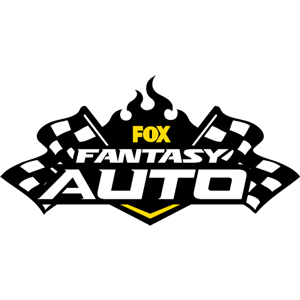 FOX Fantasy Auto
Form a Racing Team, Compete for Prizes
Play Now!