Fantasy NASCAR Daytona 500 Preivew and Driver Picks
We're set to kick off another season of NASCAR racing, and to get things started we head to the historic Daytona International Speedway for the season opener. The Daytona 500, also known as the Great American Race, kicks off each Sprint Cup Series season and is by far the most prestigious event in the sport. Daytona International Speedway just completed a $400 million series of renovations, additions and improvements. The World Center of Speed is now one of the most modern and sophisticated speedways in the world. Daytona Rising is the theme for this unveiling, and it will be front and center during all of Speedweeks.
If there's one thing that Speedweeks at Daytona produces, its lots of practice laps with all the exhibition and qualifying races for the drivers to become comfortable with their cars. Once the drivers get reacquainted with the aero package, we should see lots of three-wide, big pack racing in this season's Daytona 500. When we get down to the final 10 laps and crunch time, it will be interesting to see how the drivers mix it up looking for that perfect drafting partner. Pushing and bump drafting are out of the question, so we'll see some precarious drafting, side-drafting and mushrooming lanes of racing as drivers look for any open pavement they can find to get to the front. We'll see the pack racing, and unsettled cars that rattles nerves for 475 miles, then a 25-mile wild sprint to the finish which will have the top contenders climbing over one-another to get to the checkered flag first.
This will be our first race since the teams loaded up at Homestead last November, and crowned Kyle Busch the Sprint Cup Series champion for the first time. While super speedway racing isn't by itself completely indicative of what we can expect for the entire season, it does give us a good preview of who has the horsepower, handling and teamwork flowing right out of the gate. We expect most of the teams that ended the 2015 season on a high note to continue their momentum with the short off-season and right into the Daytona 500. The teams of Joe Gibbs Racing would be a good example of this point. Kyle Busch and Carl Edwards both put together good streaks of consistency as the season closed last November. Those two drivers combined for six Top-10 finishes over the last five races of last season. Not to be outdone, the duo of Penske Racing, Brad Keselowski and Joey Logano, grabbed one victory and seven Top-10 finishes over those final five events. We expect those teams to come running out of the blocks this February. In the opposite sense, some of the teams that struggled through the Chase for the Cup last fall have a lot to prove during Speedweeks. Drivers like Ryan Newman, Kyle Larson, Greg Biffle and Kasey Kahne had better hit the ground running at Daytona, or their slumps are likely to continue well into 2016.
Before we dive into the driver picks, let's take a minute to look at the loop statistics for Daytona International Speedway. The loop stats are the numbers from NASCAR's electronic timing and scoring from past races. They can track virtually any statistic possible in auto racing. For the purpose of our examination we've chosen to look at average finish, quality passes, fastest laps, laps led and laps in the Top 15 and the driver rating derived from those. These stats are pretty indicative of the best performing drivers at a particular oval. From these and other numbers NASCAR derives the driver rating. From an overall performance standpoint, it's a great measure of track specific performance. Here are the loop stats for the last 22 races at Daytona International Speedway.
In this race one year ago we crowned a first-time Daytona 500 winner. There were 27 lead changes among 12 different drivers. Those were typical numbers when compared to the previous three Daytona 500's. When the dust settled we saw Joey Logano hang on for dear life through two late restarts and a green-white-checkered finish to claim his first win in the Great American Race. The driver of the No. 22 Ford led 31 laps that day and set the pace for a good part of the 500+ miles, so it was finally Logano's day on NASCAR's biggest stage. It ended up being one of the most thrilling races of the entire season. How can we top that in 2016? Given that the cars are basically the same aerodynamically, we should be in for similar action in this instalment of the Daytona 500. Pack racing should be back once again, and single-file riding should be at a minimum. As the above electronic scoring statistics show, we have a handful of drivers from many different stables that have a nose for the front at the Daytona oval. We'll outline the usual suspects at Daytona as well as a few drivers who may surprise on Sunday and give you the edge that you need to win your fantasy racing leagues for the Daytona 500.
The Contenders – Drivers in the hunt for the win
Dale Earnhardt Jr. – Earnhardt came up short in his bid to win a third Daytona 500 last season. However, he would return in July and win in a dominant performance from the pole to take the trophy in the Coke Zero 400. The No. 88 Hendrick Motorsports team is always a strong performer in these super speedway races, and Earnhardt's resume on these ovals is nearing legendary status. If he hopes to claim a third Daytona 500 title, he'll have to do it with as much tough competition as we can remember in recent seasons. At worst Earnhardt cracks the Top 5 at Daytona at a stellar 41-percent rate, so if he doesn't win this Sunday afternoon, he'll be within a stone's throw of the winner.
Joey Logano – The No. 22 Penske Racing team served notice with last season's Daytona 500 win that they're going to be a force to reckon with in these big oval races for the foreseeable future. Up until the big win in last season's Great American Race, Logano hadn't left his mark on the Daytona oval. But if memories have grown short since last February, Logano served notice in last Saturday night's Sprint Unlimited with his strong runner-up finish to Denny Hamlin that he'll be a factor in this Daytona 500. When we take a look back at our last restrictor-plate race, it was this Penske Racing star that was taking the win in last October's Talladega race. This driver and team have the super speedways dialed-in right now.
Denny Hamlin – Hamlin is still searching for his first Daytona 500 victory. With last Saturday night's victory in the Sprint Unlimited, he's now a three-time winner of that pre-season Daytona exhibition. While that success has yet to translate to the big race, it eventually will and this could be the season when it does at last. The No. 11 Toyota team have been one of the top performing teams in the Sprint Cup Series on super speedways the last two years. Hamlin has one victory and six Top-10 finishes in the eight events, including a pair of Top 5s at Daytona last year. In terms of performance and finishes, that makes Hamlin second only to Dale Earnhardt Jr. over the past two seasons at Daytona and Talladega.
Matt Kenseth – Kenseth is the 2009 and 2012 Daytona 500 winner and a regular strong performer at this historic 2.5-mile superspeedway. The Joe Gibbs Racing star hopes to grab that third Daytona 500 trophy this weekend. He didn't lead any laps in the Great American Race last season, which was the rare exception, but he will be motivated to rebound in this Daytona 500. Kenseth has cracked the Top 10 at a 44-percent rate for his career, but last season was a departure from that consistency. However, if last Sunday's pole-qualifying is any indication, the No. 20 Toyota team are finding their speed again on these large ovals. With Kenseth's resume at Daytona, a fast race car will go a long way towards getting him that third-career Daytona 500 victory.
Solid Plays – Drivers who are near locks for the Top 10 with an outside shot at winning
Kevin Harvick – Harvick is one of the most successful restrictor-plate racing drivers currently in the series. With three-career victories on super speedways, including two Daytona wins, the 2014 Sprint Cup champion knows what it takes to capture the checkered flag at these huge ovals. Harvick won the 2007 Daytona 500 and finished runner-up in the 2009 Great American Race, so he's quite comfortable with performing on this big stage. The driver of the No. 4 Chevrolet boasts some of the best performance stats of anyone in NASCAR the last few seasons at Daytona International Speedway. His 82.4 driver rating at this oval needs some work, but that's mainly a function of being collected in some unfortunate, multi-car crashes. Harvick's 45-percent Top-10 rate at Daytona and his pair of Top-5 finishes at this track last season are the endorsement he needs.
Brad Keselowski – He doesn't boast the career numbers or finishing stats to compare to the other drivers at this level of the Daytona rankings, but the No. 2 Ford was powerful enough to get our attention in the Sprint Unlimited this past Saturday night. Keselowski led 26 of the 79 laps and held a presence at the front of the field most of the night before finishing inside the Top 10. The Penske Racing star is a three-time winner at the sister oval of Talladega, and it's clear that he understands the principles of racing in the draft. In Keselowski's last start on a super speedway, he finished fourth last October at Talladega in the CampingWorld.com 500. That shows that the No. 2 team are making plenty of restrictor-plate track speed right now.
Jimmie Johnson – The six-time champion has a very up-and-down history with superspeedway racing and Daytona in particular. The loop stats bear a respectable 89.2 driver rating but that doesn't account for his inconsistency at the large oval. Johnson swept both Daytona races in 2013, so he's quite capable of dominating if he can avoid the accidents. The last three years have held a lot of success for the No. 48 team at Daytona. Johnson has two victories and five Top-5 finishes in those six events. In addition, the Hendrick Motorsports star has led close to 250 laps across the last five restrictor-plate races. Johnson may not be one of the top contenders to win, but he's certainly a very strong sleeper in this competitive field of drivers.
Kurt Busch – One of the most consistent Daytona performers for the last 15 years has still yet to claim a Daytona 500 victory. Busch has had several near-brushes with victory lane at the World Center of Speed, but he's yet to etch his name in NASCAR immortality. The Stewart Haas Racing star boasts some of the best loop stats and finish stats of anyone at Daytona International Speedway. His 52-percent Top-10 rate at this oval ranks him among the elite in the Sprint Cup Series. The fact that Busch has accomplished these numbers over several different teams is a testament to his driving ability. He claimed third- and fifth-place Daytona finishes last season, and we're certain he'll pick right up where he left off this Sunday afternoon.
Sleepers – Drivers with good history at Daytona who can provide a solid finish
Chase Elliott – The new kid on the block breaks into the sleepers list for his first race of 2016. While we don't have a lot of statistical samples to look at for Elliott in Cup cars we do have some data on the No. 24 team that Elliott took over this season. Last year alone, Jeff Gordon piloted this same team to three pole positions, 142 laps led, one Top-5 and two Top-10 finishes at Daytona and Talladega. That experience and knowledge that crew chief Alan Gustafson brings to the table will go with Elliott this season. The young driver has proven already to be a quick study by capturing the pole for this Daytona 500 in last Sunday's pole-qualifying session. While the talented youngster brings the risk inherent of rookie drivers, he also brings a lot of upside with his ability and this excellent team.
Clint Bowyer – With the closure of the Michael Waltrip Racing team, this veteran driver sets out in a new direction. Bowyer will race one season with HScott Motorsports before finally heading to the No. 14 Chevrolet of Stewart Haas Racing in 2017. Bowyer sports a strong 50-percent career Top-10 rate at Daytona International Speedway. That includes ninth-, seventh- and 10th-place finishes in his last three trips to DIS. The driver of the No. 15 Chevrolet racked up three Top 10s in his four superspeedway races of 2015, so Bowyer is carrying momentum on these style ovals into his new race team. The veteran driver owns two career Talladega victories so it's clear he knows how to race and get to the front in these big multi-car packs at Daytona.
Austin Dillon – The young driver has a short Sprint Cup Series resume but lots of success at Daytona despite his young career. Dillon has one pole position, one Top-5 and three Top-10 finishes in just five starts at Daytona International Speedway. For good measure, the RCR driver claimed one Top-10 and three Top-15 finishes between Daytona and Talladega last season. Dillon displayed good speed in Sunday's pole-qualifying session, so the car is very fast. The No. 3 Chevrolet team appears to be very much on their game on these big ovals. Richard Childress Racing has prided themselves on their restrictor-plate racing program for years, so Dillon has homerun potential in this race.
Ryan Newman – The driver of the No. 31 Chevrolet has a long and colorful career of racing at Daytona. Newman was the winner of the 2008 Daytona 500, and he sports good numbers at the historic oval in recent years. Four of his last seven starts at the World Center of Speed have netted Top-10 finishes. That includes his last start at Daytona in July of last year when he piloted the team's Chevrolet to a strong eighth-place finish in the Coke Zero 400. Newman racked up a pair of Top 10s and three Top 15s between Daytona and Talladega last season. So this veteran driver's success has been well documented on the restrictor-plate race tracks in recent outings.
Paul Menard – The Richard Childress Racing driver has always been the bride's maid when it comes to wins on the big ovals, but that doesn't mean that he's not usually among the leaders at crunch time. Sometimes Menard is even the driver pushing the eventual winner towards victory lane. The driver of the No. 27 Chevrolet has led 41 laps and claimed three Top 10s in his last eight restrictor-plate starts. Menard started 14th and finished an impressive third in last Saturday's exhibition race at Daytona, the Sprint Unlimited. If the team can give this veteran driver an equally good Daytona 500 car, Menard will know just what to do with it.
Ricky Stenhouse Jr. – The Roush Fenway Racing driver is looking to revive the success he had earlier in his career on the superspeedway ovals. Stenhouse scored Top-10 finishes in two of his first three Talladega starts and one Top 10 in his first four Daytona starts. When not finishing inside the Top 10, the driver of the No. 17 Ford has generally been a Top-15 or Top-20 finisher on these ovals. Stenhouse has brought good cars to Speedweeks this season. He finished an impressive sixth in the Sprint Unlimited last weekend, and he followed that with a Top-5 speed in pole qualifying for the Daytona 500. The resume is good, and Stenhouse has started the week off very well.
Casey Mears – One of the less obvious names that have enjoyed some restrictor-plate racing success is Mears. The Germain Racing veteran has claimed four Top-10 finishes in his last five Daytona starts. In addition, the driver of the No. 13 Chevrolet claimed an 11th-place finish in the summer race last season at Daytona. It's all part of this team's success on the large ovals since affiliating with Richard Childress Racing a couple seasons ago. With Mears' 13 years of experience in Cup cars, he's the kind of veteran you want at the bottom of your fantasy racing lineup for this 500-mile event.
Slow Down – Drivers to avoid this week
Danica Patrick – After scoring a pole position and eighth-place finish in her second-career start in the Daytona 500, it's been mostly downhill at the historic oval for this driver and team. In the five Daytona starts since that remarkable outing, Patrick has only one Top-10 finish vs. two DNFs. Qualifying well has been a big part of the problem, and the finishes haven't followed as well. The Stewart Haas Racing driver has struggled equally at the sister oval in Talladega. Six-career starts at Talladega Superspeedway have netted no Top-10 finishes and only one Top-20 finish. Patrick was about 4 mph off the pole-winning speed this past Sunday, so the team has some speed to find between now and the Daytona 500.
Kyle Larson – Larson has done a lot right since joining the Sprint Cup Series a couple seasons ago. However, like any driver, he does have his weaknesses. The Chip Ganassi Racing driver has only one Top-10 finish in his last eight superspeedway starts vs. four DNFs. Last season in particular was a big struggle for the No. 42 team at both Daytona and Talladega. Larson will look to hit the reset button this season, but the fact is that he's not been very good at this style of racing since joining NASCAR's top division. His middle-of-the-pack qualifying lap during Sunday's pole qualifying shows that he's not as fast as a lot of other teams this week.
Kasey Kahne – The Hendrick Motorsports star's success on the restrictor-plate tracks over the years has been sporadic at best. Kahne has a lowly 33-percent Top-10 rate at Daytona and an even lower 21-percent rate at Talladega. So it's not to say he doesn't have Top-10 potential only that his skill and luck haven't added up to much success on these ovals over the years. The driver of the No. 5 Chevrolet's recent Daytona sampling shows only one Top 10 in his last six trips to Daytona Beach. Generally speaking, his career performance in the Daytona night race held each July is better than his Daytona 500 outings. His qualifying effort last Sunday shows that the No. 5 team has the least fast car of the entire Hendrick Motorsports stable.
Kyle Busch – The last few years the No. 18 Joe Gibbs Racing team unloads some of the fastest cars at restrictor-plate tracks of anyone in the series. That fact is undeniable. Busch's 329 laps led in the last 11 years at Daytona rank him fifth among active drivers. The finishes haven't typically followed though. For that reason alone we are listing Busch in the slow down list for Daytona 500 weekend. The reigning champion hasn't visited the Top 10 at DIS in his last seven trips, and his career 29-percent Top-10 rate at the huge oval is less than reassuring. Busch could be a high-reward driver, but he's also a very high-risk driver at Daytona International Speedway.
Taylor is a three-time FSWA Racing Writer of the Year.
Get a FREE RotoWire 10-day trial (no credit card required) at RotoWire.com.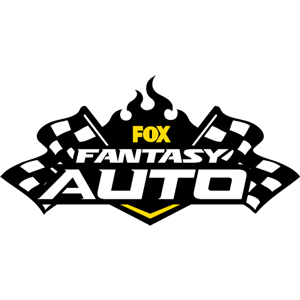 FOX Fantasy Auto
Form a Racing Team, Compete for Prizes
Play Now!