Fantasy NASCAR: Camping World 500 driver picks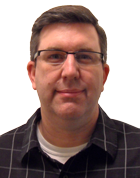 The Monster Energy NASCAR Cup Series travels to Avondale, Arizona this week for the Camping World 500(k). The race can be seen Sunday at 3:30 p.m. ET on Fox. Be sure to test your knowledge of NASCAR by competing in the Fox Sports Fantasy Auto Racing game.
Now that fight night in Sin City is over it is time for some short track racing in the desert.
Phoenix is one of my favorite tracks. It is a 1-mile D-shaped oval with a unique dogleg turn that creates some interesting racing. Tires will be king in the desert Sunday. This track is very sensitive to the heat and the temperatures this weekend are forecasted to be in the 90s. The drivers who have the best long run speed in Happy Hour Practice will be the best for your fantasy team.
The Monster Energy NASCAR Cup Series allowed 13 teams to participate in a test session at Phoenix in January. These teams should show up Friday with more speed than the cars who have not been to the track since November.
Here are the speeds from the test session in January…
Kyle Larson (Chip Ganassi Racing) 26.667 seconds
Joey Logano (Team Penske) 26.698 seconds
Kevin Harvick (Stewart-Haas Racing) 26.703 seconds
Erik Jones (Furniture Row Racing) 26.726 seconds
Dale Earnhardt Jr. (Hendrick Motorsports) 26.731 seconds
Ryan Blaney (Wood Brothers Racing) 26.766 seconds
Austin Dillon (Richard Childress Racing) 26.770 seconds
Daniel Suarez (Joe Gibbs Racing) 26.773 seconds
Michael McDowell (Leavine Family Racing) 26.816 seconds
AJ Allmendinger (JTG Daugherty Racing) 26.924 seconds
Aric Almirola (Richard Petty Motorsports) 26.972 seconds
Ricky Stenhouse Jr. (Roush Fenway Racing) 27.034 seconds
Ty Dillon (Germain Racing) 27.082 seconds
You can read more about the two day test session here: Phoenix Test
Track position is important at Phoenix because if a driver starts too far back they will be in jeopardy of going a lap down. The scoring system for the Fox Sports Fantasy Auto Racing game rewards drivers who improve their position in the race more than the drivers who lead the most laps. It will be important to select drivers who start deeper in the field, but focus on the drivers starting eighth through 25th this week. It is risky to select drivers who start outside the top 25.
Pick to Win
Kevin Harvick ($12,700) has to be the favorite to win the Camping World 500. He has won six of the last nine races at the track. Harvick has been the king of the desert since joining Stewart-Haas Racing in 2014. He has four wins and 994 laps led with the team at Phoenix. To say Phoenix is Harvick's best track is an understatement. Few drivers have ever dominated a track the way Harvick does in Arizona. The No. 4 car should be back in Victory Lane Sunday.
Contenders
Joey Logano ($12,300) is quickly becoming a threat to Kevin Harvick's reign as king of Phoenix. Logano has the second-best driver rating and has led the second-most laps in the last four races at the track. The No. 22 car qualified fourth and led 58 laps on the way to Victory Lane in the last race at Phoenix. The only thing that scares me is retaliation from Kyle Busch for the incident last week at Las Vegas.
Kyle Larson ($12,200) has been the best driver in the sport since the last race at Phoenix. His average finishing position since the November race is a series-best 4.5. The No. 42 team will have momentum following back-to-back second-place finishes at Atlanta and Las Vegas. He could have easily won the Daytona 500 as well. Larson had the fastest car in the practice session at Phoenix and he should be fast Sunday.
Kyle Busch ($11,600) will be fired up this weekend after being dumped (his words, not mine) in Las Vegas. How Busch controls his emotions will determine his fantasy value this week. Busch has the talent and will probably have the car to win the race Sunday. Will he be more focused on wrecking the No. 22 car or on winning the race? Hopefully the two drivers settle their feud in practice because Joey Logano and Busch are two of the best options for your team this week.
Chase Elliott ($10,800) is off to a great start in 2017. He has put the talk about a sophomore slump to rest. Elliott was leading the final laps of the Daytona 500 when he ran out of gas. He bounced back with a fifth-place finish at Atlanta and a third-place finish at Las Vegas. Elliott finished both races at Phoenix in the top 10 last year. I would expect a top-five finish from the No. 24 car this week.
Value Picks (Drivers under $8,000)
Dale Earnhardt Jr. ($6,300) is off to a slow start this season but Phoenix is his best track. Only two drivers have beaten Kevin Harvick in the last seven races at Phoenix and Earnhardt is one of them (Joey Logano is the other). Earnhardt's last win came at Phoenix in 2015. He is too cheap to pass up this week. Earnhardt has the fifth-best driver rating at the track. He should be on all teams this week.
Ty Dillon ($5,500) is a rookie but he has competed in two races in the Cup Series at Phoenix. Last year he substituted for an injured Tony Stewart. Dillon qualified 28th and finished 15th. He has competed in six races in the Xfinity Series at the track and finished all of them in the top 10. Dillon is a good value pick this week.
Erik Jones ($5,200) has been one of the surprise drivers in the first three races of the 2017 season. Jones finished the last two races in the top 15, but he actually ran a lot better than where he finished. Jones looked good in the test session at Phoenix and this is one of the tracks where he does have experience in the Cup Series. Jones filled in for Matt Kenseth and finished 19th at Phoenix in 2015. He is a much better driver now. Fantasy teams need to take advantage of his cheap price.
Daniel Suarez ($5,000) will be driving one of the cars that almost won this race last year. Carl Edwards lost by a less than an inch to Kevin Harvick in this race last year. Edwards worked with Suarez at the test session in January. This rookie knows how to turn fast laps at Phoenix. Suarez finished his last four races in the Xfinity Series in the top five at the track. He is a great value pick for the race Sunday.
Here are my pre-qualifying picks for the Camping World 500(k):
Driver 1: Kevin Harvick $12,700
Driver 2: Joey Logano $12,300
Driver 3: Kyle Larson $12,200
Driver 4: Dale Earnhardt Jr. $6,300
Driver 5: Erik Jones $5,200
I will have my picks updated on my website (Fantasy Racing Tips) after the last practice.
FOX Fantasy Auto Resources
And don't forget – prizes are on the line each race of the fantasy season!  First, second and third place each win a prize.  Plus, each race builds your point total for larger segment and season prizes.
*Stats from Driveraverages.com and career stats from Racing-Reference.Info…
If you need any further advice with your team or want to see my updated picks after Happy Hour practice, look for me on Twitter (@MrFantasyNASCAR).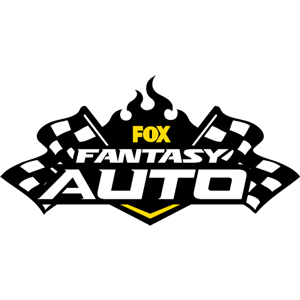 FOX Fantasy Auto
Form a Racing Team, Compete for Prizes
Play Now!