Fantasy NASCAR Fontana Auto Club 400 Driver Picks
The NASCAR Sprint Cup Series travels to Fontana, California this week for the Auto Club 400. The race can be seen Sunday at 3:30 p.m. ET on FOX. Be sure to test your knowledge of NASCAR by competing in Fox Sports Fantasy Auto Racing.
The race last week at Phoenix went pretty much as planned. Kevin Harvick has dominated the competition at the track since 2011 and he led the most laps again Sunday.
For the second time in four races, fans were treated to a photo finish. It is obvious the lower downforce package is creating better racing. This week's race should be just as good.
Auto Club Speedway is the largest and widest of the intermediate tracks. There are multiple grooves which allow drivers to search for the perfect line for their car. Some drivers will run up against the wall while others will be hugging the white line at the bottom of the track. Do not be surprised to see another photo finish Sunday.
It is becoming apparent after four races into the 2016 season which drivers have the advantage with the new aero package. Six drivers have finished all three downforce races (Atlanta, Las Vegas and Phoenix) in the top 11. They will be the favorites for the race at Auto Club Speedway.
Finish Position in Downforce Races
Driver
Atlanta
Las Vegas
Phoenix
Kyle Busch
3
4
4
Kevin Harvick
6
7
1
Jimmie Johnson
1
3
11
Dale Earnhardt Jr.
2
8
5
Kurt Busch
4
9
6
Austin Dillon
11
5
9
The cream usually rises to the top at Auto Club Speedway. It takes a lot of horsepower to make fast laps at the track and the well-funded teams are usually the ones running up front. The last eight races at the track were won by drivers from Hendrick Motorsports, Stewart-Haas Racing, Joe Gibbs Racing and Team Penske. The driver in Victory Lane Sunday should come from one of these teams.
Here are the results from the race at Auto Club Speedway in 2015:
2015 Auto Club 400 Results
Brad Keselowski
Kevin Harvick
Kurt Busch
Paul Menard
Ryan Newman
The best strategy for the Auto Club 400 is to select the many of the higher-priced drivers who start the race outside the top 10. The average starting position of the last six winners at Auto Club Speedway is 13.5. The scoring system for Fox Sports Fantasy Auto Racing rewards drivers who improve their position in the race more than the drivers who lead the most laps and finish up front. Fantasy teams will need to earn as many bonus points as possible to finish at the top of their league standings.
Pick to Win
So far this year there have been four races and four different winners. The trend should continue this week at Auto Club Speedway. Kyle Busch ($13,100) has been very close to visiting Victory Lane this season and Sunday he should get the job done. He missed this race last year due to injury, but Busch won the prior two races at the track. I expect Busch to win his fourth career race at Auto Club Speedway Sunday and punch his ticket for the Chase.
Contenders
Jimmie Johnson ($12,700) has run well in every race this season and his momentum should continue at Auto Club Speedway. Johnson has been to Victory Lane five times at the track and he has a series-best average finish position. The California native runs well in front of his home fans. Expect the No. 48 team to be battling for the lead Sunday.
Team Penske has been up and down this season. Joey Logano ($12,300) and Brad Keselowski ($12,200) looked lost at Atlanta, but bounced back to win the race at Las Vegas. Last week the two drivers looked good but were never a factor in the race. Keselowski is the defending race winner and Team Penske should be up front this week.
Kevin Harvick ($13,500) had one of the cars to beat in this race last year. The No. 4 car qualified second and led 34 laps on the way to a second-place finish. Harvick will have momentum after winning last week at Phoenix. It would not be a surprise to see Harvick make it to Victory Lane two weeks in a row.
Dale Earnhardt Jr. ($12,000) is one of the best drivers in the Fox Sports Fantasy Auto Racing scoring format. He usually starts the race outside the top 10 and quickly makes his way to the front. Earnhardt has finished three of the last four races at Auto Club Speedway in the top six. He should finish in the top five Sunday.
Sleeper Picks
Paul Menard ($8,700) has figured out how to run well at Auto Club Speedway. He has finished three races in a row at the track in the top 10. Last year he qualified 11th and finished fourth. The No. 27 team could sneak into the top 10 again this week.
Austin Dillon ($10,000) has been the surprise driver this season. The No. 3 car found speed over the offseason and Dillon is off to a great start. He has finished every race in the top 11 in 2016. I do not see any reason why the trend should stop at Auto Club Speedway.
Ryan Blaney ($5,100) has never competed in a Sprint Cup Series race at Auto Club Speedway but I would not worry about his experience this week. Blaney is wise beyond his years and he has the resources of Joey Logano and Brad Keselowski to help him figure out the track. Blaney has momentum coming into the race after back-to-back top-10 finishes at Las Vegas and Phoenix.
Chase Elliott ($5,000) is an absolute steal this week at the minimum price. Elliott is the highest-owned driver in Fox Sports Fantasy Auto Racing, but I still do not understand why he is not 100 percent owned. Elliott has run well at Auto Club Speedway in the Xfinity Series and he should get the job done this week in the Sprint Cup Series.
Here are my picks for the Auto Club 400 for Fox Sports Fantasy Auto Racing:
Driver 1: Kevin Harvick $13,500
Driver 2: Kyle Busch $13,100
Driver 3: Jimmie Johnson $12,700
Driver 4: Ryan Blaney $5,100
Driver 5: Chase Elliott $5,000
FOX Fantasy Auto Resources
And don't forget – prizes are on the line each race of the fantasy season! First, second and third place each win a prize. Plus, each race builds your point total for larger segment and season prizes.
*Stats from Driveraverages.com and career stats from Racing-Reference.Info…
If you need any further advice with your team or want to see my updated picks after Happy Hour practice, look for me on Twitter (@MrFantasyNASCAR) or LIKE my Fantasy NASCAR Tips Page on Facebook.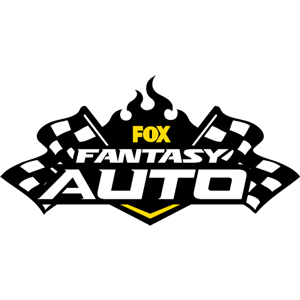 FOX Fantasy Auto
Form a Racing Team, Compete for Prizes
Play Now!