Fantasy Auto Racing Martinsville Race Preview
The last few miles of Sunday's Auto Club 400 race at Auto Club Speedway proved to be completely unpredictable and shuffled the finishing order completely. Kyle Busch outlasted the competition and avoided tire trouble to claim his first victory of the 2014 NASCAR Sprint Cup season in an indescribable green-white-checkered finish.
Just 10 laps prior it appeared a near certainty that Jimmie Johnson or Jeff Gordon would take victory. Instead, the story of the week, tire problems, started to take control. Johnson fell out with a flat first, then Brad Keselowski and then Marcos Ambrose followed suit. When it was third-place Clint Bowyer's turn the yellow flag finally waved. The caution, and lost track position for the finale after opting for a four-tire stop, was the last thing Gordon wanted to see. The caution set up a green-white-checkered finish that even front-runner Kurt Busch couldn't survive, but provided plenty of excitement as Kyle Busch and Kyle Larson were left to battle to the finish.
This week the NASCAR Sprint Cup series goes short-track racing again at Martinsville Speedway. Always one of NASCAR's most exciting races, Martinsville promises tight racing, hard braking and plenty of contact. A lucky few drivers have proven their mettle at the "paperclip" oval, and still others head to the track with momentum.
UPGRADE
Kyle Busch – Busch assembled an impressive weekend, taking second in one of the most exciting NASCAR Nationwide finishes in recent memory on Saturday, then outlasting the competition and sliding his car into victory in a green-white-checkered finish Sunday. It was nearly a perfect weekend for the driver, and may not have come together had the final green-flag run of the race not lasted as long as it did. The competition started falling one by one with tire issues on that stint, and Busch used a gutsy pit call and a solid restart to take advantage. He has two top-5 finishes in his last three Martinsville Speedway races, and could be a contender again this week.
Jimmie Johnson – Were it not for the length of the final green flag stint Johnson might have a deposit in his 2014 wins account this week. Instead he dropped from the lead in California last weekend with just a few laps remaining after losing a left-front tire, ultimately finishing a bitter 24th. However, fantasy owners should not forget how strong he was Sunday and be ready for more of the same in Martinsville. Claiming two victories from the last five Martinsville races makes Johnson a driver not to ignore this week. His last five races at the track include four top-5 finishes with two pole positions in addition to those wins. His average result in that time of 4.2 is the best of the current field.
Clint Bowyer – While he hasn't had the greatest start to the 2014 season, Bowyer had a strong car last week in California, and now heads to Martinsville where his recent record is one of the best. The No. 15 was running right at the front of the field late in last week's race at Auto Club Speedway, but he ultimately fell victim to the tire failures that claimed so many. With less than 10 laps to go it appeared as though Bowyer would be celebrating his best finish of the season, but it simply wasn't to be. He'll need to put that disappointing 16th-place behind him and should have a good chance to do so this week. In the last five races at the paperclip oval Bowyer has three top-5s and four top-10s culminating in a 7.8 average finish.
Jeff Gordon – Gordon's recent Martinsville statistics are second only to teammate Johnson. His average finish of 5.6 in the last five races includes a win, three top-5s and four top-10s. Gordon was quiet and confident last week in California, turning in solid practice and qualifying efforts. He fell behind after a penalty early in the running, but was able to regroup and return to the front of the field. Late in the race it seemed like he was destined to be celebrating in Victory Lane, but a late caution and pit stop for four tires jumbled the order and relegated the No. 24 to a 13th-place finish. That result was not a reflection of his potential, and fantasy owners should look past it this week.
Tony Stewart – Stewart looks like he is officially back on the horse after a slightly slow start to the 2014 season. A shrewd two-tire call under the final caution allowed the No. 14 to leap forward for the final restart and challenge teammate Kurt Busch on the final lap. That call led Stewart to his second top-5 finish in a row and sets him up well for Martinsville. He has a win at the paperclip as recently as 2011 and a 13.0 average finish in his last five races there. Stewart has demonstrated significant improvement this season, and despite being a driver who's usually more on song in the second half of the season he could be one to watch out for this week in Virginia.
DOWNGRADE
Marcos Ambrose – Ambrose sparked some interest last week in California with good speeds in practice sessions, decent qualifying and good effort during the race. The encouraging signals weren't meant to be, though. Late in the race Ambrose become one of the many drivers to suffer a tire failure and put him behind the competition. The Australian finished the day down a lap in 30th position. Unfortunately, Martinsville hasn't been the happiest hunting ground for Ambrose, either. His last five tries at the track have produced a top-10 finish, but just one lead lap finish as well. His average result in that span is 19.0, which doesn't inspire much confidence for fantasy owners this week.
Ricky Stenhouse Jr. – Stenhouse was virtually absent through much of the weekend in California. His qualifying effort was lackluster, and he wasn't able to demonstrate much speed in practice either. That lack of gusto carried right on through Sunday as well. The No. 17 was never a factor in the running, and the team packed up the trailer with a 34th-place result, Stenhouse's worst finish since the season-opening Daytona 500. Fantasy owners shouldn't expect too much from him this week, either. Stenhouse's two Sprint Cup efforts at Martinsville have resulted in a 28.0 average finish with no lead-lap finishes, which is as uninspiring as his performance last week.
Kurt Busch – One of the most disappointing recent Martinsville records belongs to Busch. He hasn't scored any top finishes in his last five tries at the track, tallying an average finish of 23.4 with just two lead-lap finishes. He had a chance to head into one of his toughest tracks with great momentum but wasn't able to capitalize on his strong car last week in California. Under the final caution he pitted for two tires instead of four, which kept him in position to win, but he simply wasn't able to convert. Tight racing on the final restart caused both he and team owner Tony Stewart to lose touch with the leaders, though Busch can hold his head high with his first top-5 finish of the season.
Joey Logano – Logano has been on a wave of momentum this season, running well almost every week until hitting a stumbling block in California. Martinsville may also present a challenge, though. His average finish in the last five races at the track is only 18.8, and he hasn't led any laps or scored any top finishes in that time. While Logano had everything on paper that would have suggested a perfect afternoon at Auto Club Speedway, he only managed to finish 39th due to a trouble-filled race. It started early when he was forced to a backup car and the back of the field to start, but he worked his way forward only to be set back again and losing some momentum ahead of Martinsville.
BIGGEST SURPRISE
Kyle Larson – Larson is the race's biggest surprise in consecutive weeks now. The young rookie finished second to Kyle Busch in a mirror image of the previous day's race where Larson held off Busch to win his first Nationwide race. Sunday was also something special for the No. 42, but it didn't come easy. Larson found himself deep in the field and was forced to claw his way back to the front for the wild finish. Once the green flag flew for the green-white-checkered finish, it was up to Larson to make swift moves and capitalize on Tony Stewart and Kurt Busch's battle to hug Kyle Busch's bumper to the finish. Two impressive weeks in a row for Larson are demonstrating the potential of the rookie, and fantasy owners should begin to consider him regularly.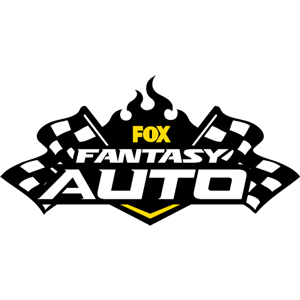 FOX Fantasy Auto
Form a Racing Team, Compete for Prizes
Play Now!