Fantasy Auto Race Preview – Dover Delaware FedEx 400
After surviving, or not, NASCAR's longest race of the season, the Coca-Cola 600, teams pack up and head north to Dover Delaware for this week's FedEx 400. Dover International Speedway is one mile in length, paved with concrete, and features 24-degree banking in the corners, along with 9-degree banking on the straights. The track is known as the "Monster Mile" and Dale Earnhardt Jr. holds the Sprint Cup qualifying record at 161.85 miles per hour. Jimmie Johnson holds the record for wins here at eight.
Of the 88 Sprint Cup races run at Dover, 13 have been one form pole, including the latest in 2010 by Jimmie Johnson. Nearly 60 percent of the races were won from the top-five starting positions, and 78 percent of the races have been won from the top 10. Only five time has a race at Dover been won from outside of the top 20 qualifiers, indicating that fantasy players should place heavy consideration on how drivers practice and qualify this weekend.
Track position will be key this weekend, and unloading a car that is fast from the first practice will be very important. There isn't as much time to perfect a car's handling this week with 200 miles less to run than last week. Additionally, if Johnson can lead 97 laps this weekend, he will overtake Bobby Allison with the most laps ever led at the track. That said, we all know who this week's favorite will be.
Jimmie Johnson – Simply put, Johnson has the best record at Dover International Speedway amongst active drivers. His average finish of 6.6 along with eight wins, 12 top-5s, and 17 top-10s give him a driver rating of 121.1. To put that in perspective, his nearest rival tops out at 107.9. Superlatives like that put Johnson in a class with himself at this concrete oval. Fantast players looking for a sure thing shouldn't look any further, especially considering he made his breakthrough 2014 win just last week in NASCAR's longest race. When setting fantasy rosters this week Johnson should be the first consideration among contenders.
Matt Kenseth – Though he wasn't able to hold off the No. 48 for the win last week in the Coca-Cola 600, Kenseth has demonstrated that he has a package that can compete this season. His third-place run in Charlotte was nearly a win, and he will be searching for a trip to Victory Lane this week too. His driver rating of 107.9 in the last 18 Dover races puts him second only to the No. 48. He claims two wins, 13 top-5s, and 19 top-10s from his 30-race Dover career, along with an average finish of 13.4. Kenseth has been knocking on the door of victory this season, but hasn't quite stuck his foot in there yet, and this could be the week that breakthrough comes.
Carl Edwards – His win Bristol was no fluke. Edwards came to compete this season, and he has tallied four top-10 finishes in the eight races since that victory. He finished fourth in the Coca-Cola 600 last week, running very strongly throughout the night. His average finish from 19 attempts at Dover is 10th. He won one race and picked up eight top-5s and 12 top-10s along the way. His driver rating of 101.3 from the last 18 races at the track pit him among the top five competitors heading into this weekend's event. Fantasy players haven't had too much reason to look to Edwards yet this season, but this may be the week they want to be paying attention.
Kyle Busch – One of the better racers at Dover is Busch. He claimed two top-5s and four top-10s from his last five races at the track, and boasts an average finish of 12.8 with a driver rating of 106.0 in the last 18 races there. Busch is currently third in the driver's points and has only finished outside of the top 10 three times in the seven races since his win at the Auto Club Speedway. This team continues to knock on the door each week for victory, making it one of the go-to fantasy options more often than not. Considering he has led 930 laps in the last 18 Dover races it could be fairly safe to assume that he will be running up front again this week.
Clint Bowyer – Bowyer is yet another driver in the 2014 season that hasn't lived up to the potential he should have. Despite being on the cusp of challenging for a win at a few races this season, Bowyer has yet to take home a trophy this season. His recent Dover record includes five top-10 finishes from the last five races, producing an average finish of 7.6.If you look at back 18 races, you'd see an average finish of 12.6, and a driver rating of 91.6. Bad luck has to run its course at some point, and Dover could be a turning point for the No. 15 team. If the team can remain mistake free, Bowyer has the potential to deliver solid upside to fantasy rosters this week.
Joey Logano – While Logano clearly makes for a great fantasy option most weeks Dover may not be a week where we should expect the most from him. The young driver has an average finish of 15.4 and a driver rating of 79.4 in his 10 races at the track with much better results in the Nationwide Series. He has only led one lap in Sprint Cup at the Dover oval, but has scored a top-5 and four top-10s in the most recent five races there. He currently holds seventh-place in the points, and is buoyed by the two victories he picked up at Texas and Richmond. Logano isn't a driver to avoid, but he is one that will have to outperform to match his most recent success.
Kasey Kahne – After demonstrating that he could run up front in the Sprint All-Star race, Kahne completely failed to match that strength the following week. An unfortunate incident on pit road caused him to miss his box and go around an extra circuit before finally pitting. While that put him behind, he still failed to earn his way back onto the lead lap despite the long race distance. His driver rating from the last 18 Dover races is 80.2, with an average finish of 19.9 in the same period. More recently he has one top-5 and one other top-10 from his two lead-lap finishes in the last five races there. Fantasy players should approach Kahne with caution this week.
Brian Vickers – The Coca-Cola 600 was another good night for Vickers on his return to the Sprint Cup series. He raced well and kept up with the changing track conditions, notching a sixth-place finish, his second top-10 finish in the last three races. Unfortunately, Vickers has only raced in two of the most recent five Dover races, failing to score a top finish in either try, and score an average result of 13th. Looking back through his last 13 Dover races we see that his average finish is 17.3, and he hasn't led a lap at the track either. His driver rating is depressed as a result of those statistics at 72.9, too. Vickers is capable of outperforming those numbers this week, but fantasy players may want more of a sure bet.
Aric Almirola – The 19th-place driver in points with three top-10 finishes so far this season is Almirola. The early season has been good for him and his Richard Petty Motorports team, outperforming expectations and making steady strides up the running order. Dover could present a small challenge, though. The Florida-born driver hasn't led any laps at the Monster Mile, and carries a driver rating of 74.5 to the track this week. His average finish in his last four Dover outings is 16.2. He only finished on the lead lap once in that span, netting one top-10 finish. Though Almirola has tended to outperform expectations this season, Dover could easily be one where he doesn't match that trend.
Kurt Busch – This week's long-shot option might just be the former champion. His Memorial Day double was cut short by engine failure last week, but his Rookie of the Year performance at Indianapolis could give him a boost this week. Busch's statistics are good at Dover. His average finish in the last 18 races there is 16.9, and he has a driver rating of 92.5. Though the team has been struggling with bad luck and mechanical failures this season, and hasn't even finished inside the top 20 since his Martinsville victory. However, this could be a week where, if everything holds together, the team can reverse that trend and put another top finish under their belts.
Follow @cjradune on Twitter.
Radune was named the 2012 Racing Writer of the Year by the Fantasy Sports Writers Association. Get a FREE RotoWire 10-day trial (no credit card required) at RotoWire.com.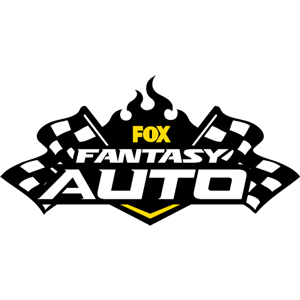 FOX Fantasy Auto
Form a Racing Team, Compete for Prizes
Play Now!