Fantasy Auto Preview – JOHN WAYNE WALDING 400
It is mid-summer, and that means NASCAR is gearing up for one of its marquee races, the Brickyard 400.
The historic Indianapolis Motor Speedway features four corners, each with nine-degree banking, and long straights that challenge engine builders. The track is flat and requires drivers to hustle their lumbering cars through the tight turns with little assistance to help add grip.
NASCAR Sprint Cup has raced 20 times at the track with two drivers claiming four wins each, teammates Jeff Gordon and Jimmie Johnson. Indiana-native Ryan Newman took last year's checkered flag after starting from pole. That feat has been accomplished three times and 60 percent of the races have been won from the top-10 starting positions.
Tony Stewart – Indiana native Stewart can claim Indianapolis as one of his best tracks statistically. The veteran driver has won in Sprint Cup at the speedway, and also boasts a career-average finish of 7.9. His driver rating from the last nine Brickyard races is 104.1. The calls for fans to be nervous about Stewart qualifying for the 2014 Chase are starting to heat up, but this week's race could be his golden ticket to the party. By now most fans would have expected Stewart to have visited Victory Lane, but he hasn't and only sits 19th in the standings. However, Stewart has only failed to finish in the top 10 four times at Indianapolis, which makes him a serious contender for fantasy rosters.
Jeff Gordon – One of two four-time winners in Sprint Cup competition at the speedway, Gordon brings a stout record to this weekend's race. In addition to leading most statistical categories at this race, his average finish from 20 starts here is 8.8, finishing in the top 10 in each of the last three races at the track. His performance two weeks ago at the flat track of New Hampshire, only falling out of competition for the win when the race entered overtime, indicates that he could be a strong contender again this week. Gordon is one of the best in the field when the series visits Indianapolis, but hasn't won at the track since 2004.
Jimmie Johnson – By virtue of back-to-back 42nd-place finishes Johnson has fallen three spots to fifth in the points. It has been a disastrous two weeks by the No. 48 team's usual standards, and Johnson should be focused on regaining the upper hand in the last few races before the Chase begins. Indianapolis presents a golden opportunity for the driver to seize some momentum with a win in a big race. His driver rating of 109.8 is the best in the field, and his average finish of 15.6 includes four victories with half of his 12 starts producing top-10 finishes. Johnson may be in a small slump, but this week could see a very quick turnaround.
Kyle Busch – Like Gordon, Busch turned in a very strong performance at the last flat track race, New Hampshire. Busch also has a strong Indianapolis record, though. His driver rating from the last nine Brickyard races is 96.5, and his career average finish at the track is 11.6. While he has never won at the track, Busch hasn't finished outside of the top 10 at the famed oval since 2009. Busch is eighth in the points with a win to his credit. Despite two top-5 finishes in the last three races, Busch is coming out of a slump where he failed to crack the top 10 in five of his last seven races. The most recent top-5s show that he is on an upswing in form, though. That form should continue through this week's race.
Kasey Kahne – Aside from a poor result at Daytona earlier in July, Kahne has finished in or around the top 10 recently. That is a big difference from the beginning of the season when he was consistently underperforming. He narrowly missed another top-10 finish two weeks ago in New Hampshire, but could be a factor this week in Indianapolis. The driver of the No. 5 car has a driver rating of 96.4 from his last nine starts there. His 10-race career at the track includes three top-5 and five top-10 finishes, with an average result of 14.2. Kahne has been delivering better results this summer, and could be another driver on the threshold of an important victory before the Chase begins.
Martin Truex Jr. – Truex's best Indianapolis finish came two years ago when he finished eighth in the 400-mile race. He hasn't finished inside the top 10 in any of his other starts at the track and has an average finish of just 20.3. Typically Truex doesn't qualify well at the track either. His best start was 12th position of the 2010 edition, and his career average start is 23.1. While a top driver can win from deep in the field, Truex's qualifying might be a hindrance this week. A driver rating of 74.0 from the last nine years isn't inspiring for fantasy owners either, and this week may be one where expectations remain low for the No. 78.
Ryan Newman – Though Newman has been a quietly confident fantasy selection for much of the season to date, there may be better choices for fantasy rosters this week. His Indianapolis resume isn't overly impressive. His 13 races at the track did produce a win, but his average finish is only 17.7 with one other top-5 and one other top-10. His driver rating in the last nine races at Indianapolis is 78.5. He has traditionally been a very strong qualifier at the track, though. His average starting position is 7.4, but the finishes haven't come as readily. Newman has been a strong play most weeks to date, but this may be the one to take a look elsewhere.
Kurt Busch – Another driver that has traditionally struggled at Indianapolis is the elder Busch brother. Busch has 13 starts at the historic oval, scoring a top-5 and three other top-10 finishes. His average qualifying effort is 17.2, while his average finish is even more disappointing at 19.4. Busch hasn't lit up the other statistical categories at the track either, putting together a driver rating of 74.4 through the last nine years of racing at the track. While he has been recording more consistent finishes this summer, Busch still only has two top-10s in the last six races. He may squeak into this season's Chase, but he will need better results if he is to progress through the cuts.
Marcos Ambrose – While former road racers can often succeed on flat tracks, Indianapolis has proved more difficult for Ambrose. Ambrose is probably the most logical driver to demonstrate the braking skills and car balance required to speed a Sprint Cup chassis through a flat-banked turn. However, his average Indianapolis finish is only 22.5 with an average qualifying effort of 21.7. His six starts haven't produced any top-10 finishes, and he is one of two drivers with the longest active streak of starts there without recording a lap led. Ambrose's driver rating of 65.2 is well down the order, and fantasy players may be better off choosing one of the part-time drivers attempting to make a start in this week's race.
Paul Menard – A long-shot driver to consider this weekend should be Menard. The 2011 winner of this race finished in the top 15 in the last four Brickyard races, and carries a driver rating of 67.9 at the track. He had been steadily picking up spots in the point standings until his 19th-place finish in New Hampshire dropped him one place to 11th. He is still turning in consistent runs that could earn him a Chase berth despite not having an all-important win yet this season. Menard is punching above his weight right now, and could continue to be factor in the final stretch to the Chase, and fantasy players shouldn't immediately write him off this week.
Follow @cjradune on Twitter.
Radune was named the 2012 Racing Writer of the Year by the Fantasy Sports Writers Association. Get a FREE RotoWire 10-day trial (no credit card required) at RotoWire.com.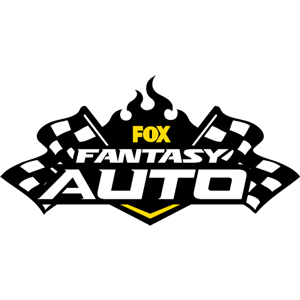 FOX Fantasy Auto
Form a Racing Team, Compete for Prizes
Play Now!