Fantasy NASCAR: Can-Am 500 Driver Picks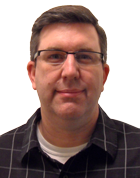 The NASCAR Sprint Cup Series travels to Avondale, Arizona this week for the AAA Texas 500. Be sure to test your knowledge of NASCAR by competing in the Fox Sports Fantasy Auto Racing game.
After a long rain delay in Texas the Sprint Cup Series added another driver to the championship race at Homestead. Carl Edwards entered the race in a must win situation and he got the job done. He joins Jimmie Johnson as one of the drivers who will compete for the championship. The race this week should be highly competitive as six drivers compete for the final two spots at Homestead.
Phoenix International Raceway is a 1-mile flat oval track. When I evaluate the data for this race I like to use the results from the seven races on short, flat tracks this season. These races include the first race at Phoenix, two races at Martinsville, two races at Richmond and two races at New Hampshire. Here are the drivers with the best stats on the short, flat tracks in 2016…
 Average Finishing Position on Short / Flat Tracks  
Driver
Wins
Top 5
Top 10
Laps Led
Avg. Finish
Kyle Busch
1
5
7
644
4.5
Kevin Harvick
2
5
5
282
7.5
Jimmie Johnson
1
2
4
137
7.8
Joey Logano
0
1
4
42
10
Brad Keselowski
0
4
4
9
10
Kyle Larson
0
2
3
21
10.2
Martin Truex Jr.
0
1
4
604
10.4
Matt Kenseth
1
3
5
369
10.5
Denny Hamlin
1
3
5
237
10.8
Kurt Busch
0
1
4
58
12.2
It will be important this week to concentrate on drivers who have a lot to race for. The drivers who are competing for a championship will do whatever it takes to finish up front at Phoenix. The six drivers who are racing for the final two spots include Joey Logano, Kyle Busch, Matt Kenseth, Denny Hamlin, Kevin Harvick and Kurt Busch. All of these drivers run well at Phoenix and they will be the best options for your fantasy team this week.
Track position is not as important this week as it was at the other short, flat tracks. Drivers can find multiple grooves in the track to make passes. Finding the groove that works best for their car will be the key to winning the race Sunday.
Fantasy teams need to select as many of the Chase drivers who qualify outside the top five this week. The scoring system for Fox Sports Fantasy Auto Racing game rewards drivers who improve their position in the race more than the drivers who lead the most laps. The Chase drivers should all finish up front and score bonus points for position differential if they start further back in the field.
Pick to Win
Kevin Harvick ($13,600) is the best driver at Phoenix and it is not even close. He has won five of the last six races in the desert and the one race he did not win he led 143 laps and finished second. Harvick has an average finishing position of 1.2 and has led an average of 198.8 laps at Phoenix since joining Stewart-Haas Racing. Harvick is 18 points behind the transfer spot to the championship race, so he will most likely need to win Sunday to advance to Homestead. The No. 4 team has never failed to win when the team faced a must win situation. Harvick is my pick to win Sunday.
Contenders
Denny Hamlin ($11,000) has always been at his best on the short, flat tracks. He has one win and 10 finishes in the top five at Phoenix. Hamlin is two points behind the cutoff line for the Chase so he will need to at least finish in the top 10 Sunday. The closest track in size and dimensions to Phoenix is Richmond and Hamlin won the race at that track in September. I expect Hamlin to finish up front this week.
Kyle Busch ($10,900) will need a good finish Sunday if he wants a chance to defend his NASCAR championship at Homestead. Busch is the only driver who has finished all seven races on the short, flat tracks in the top 10. He has finished the last two races at Phoenix in the fourth position. I expect him to add another top-five finish to his Phoenix resume in the Cam-Am 500.
Joey Logano ($10,900) is the driver you want on your team if you plan to play it safe this week. Logano has finished five of the last six Chase races in the top 10. He has also finished five of the last six races at Phoenix in the top 10. Logano has never won in the desert, but he is a safe pick for a top-10 finish Sunday.
Matt Kenseth ($10,600) is my pick to make it to the championship race at Homestead on points. He is the best driver at compiling top-10 finishes. I think that is what he will do this week. Kenseth has finished three of the last four races on the short, flat tracks in the top four. The No. 20 team is one point behind the cutoff line for advancing to Homestead, so a top-four finish this week should earn him a spot in the championship race.
Value Picks (Drivers under $9,500)
Carl Edwards ($9,400) pulled a rabbit out of the hat last week and won the race at Texas. Now that the pressure is off the No. 19 team they can focus on winning the race at Phoenix. Edwards has been to Victory Lane twice in his career in the desert and he may be the second-best driver at this track. Edwards finished runner-up to Kevin Harvick in March. I think the same results may play out in the race Sunday.
Ryan Newman ($9,300) is another driver who excels on the short, flat tracks. He has finished five of the last six races at Phoenix in the top 11. Over the last six Chase races the No. 31 team has an average finishing position of 12.1. Newman should finish near his average this week and be a good choice for fantasy teams.
Ryan Blaney ($7,600) has only competed in one race at Phoenix in the Sprint Cup Series. He qualified 12th and finished 10th. The rookie driver has proven to be a quick learner. I would not be surprised to see him finish in the top 10 again this week.
Alex Bowman ($5,000) will once again be driving the No. 88 car. He has been performing well while filling in for Dale Earnhardt Jr. The Tucson, Arizona native will be at his home track this week and I expect another good performance from him. Earnhardt finished fifth in the Phoenix race in March. A top-12 finish should be achievable for Bowman Sunday.
Here are my picks for the Can-Am 500 for Fox Sports Fantasy Auto Racing:
Driver 1: Kevin Harvick $13,600
Driver 2: Denny Hamlin $11,000
Driver 3: Kyle Busch $10,900
Driver 4: Carl Edwards $9,400
Driver 5: Alex Bowman $5,000
FOX Fantasy Auto Resources
And don't forget – prizes are on the line each race of the fantasy season!  First, second and third place each win a prize.  Plus, each race builds your point total for larger segment and season prizes.
*Stats from Driveraverages.com and career stats from Racing-Reference.Info…
If you need any further advice with your team or want to see my updated picks after Happy Hour practice, look for me on Twitter (@MrFantasyNASCAR) or LIKE my Fantasy NASCAR Tips Page on Facebook.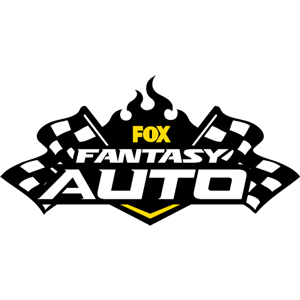 FOX Fantasy Auto
Form a Racing Team, Compete for Prizes
Play Now!